I love everyone's cute little pigs... I have one potbelly named Pearl...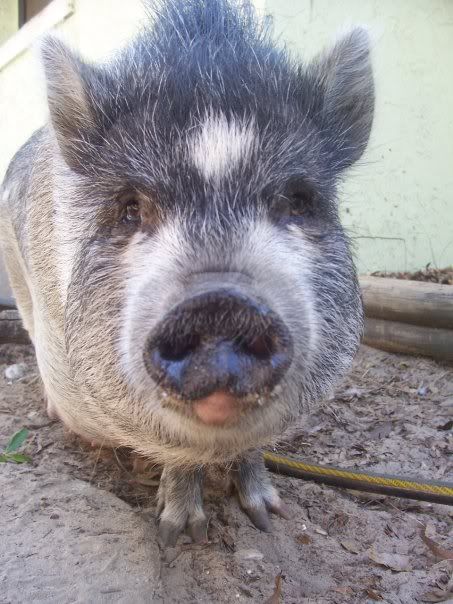 Pearl never shuts up...ever... I was hoping she would outgrow it but not so... thank goodness she is atleast quiet enough about it that it doesn't bug my neighbors.

My other pig and my first baby is probably a potbelly cross I love her to death though her name is Myllie.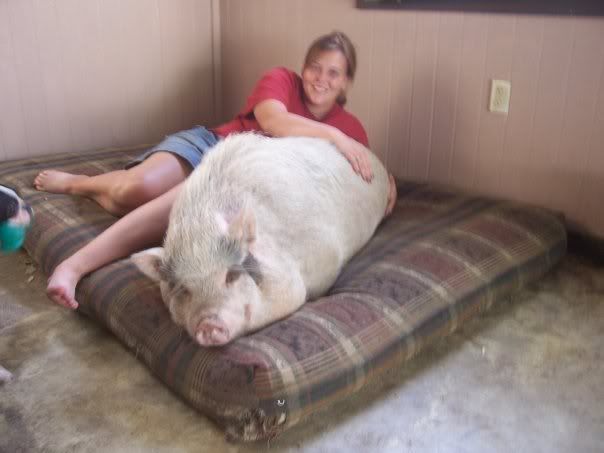 Myllie was the first pig I ever had and I love her like my own daughter. She turned 2 last febuary... even though shes big she's still the sweetest sit on your lap and snuggle pig ever!

(sorry neither of the pics are very good:( )
I did not become a vegetarian for my health, I did it for the health of the chickens.  ~Isaac Bashevis Singer
I did not become a vegetarian for my health, I did it for the health of the chickens.  ~Isaac Bashevis Singer