Everyone loves our tractor coop and hubby is willing to make more... unfortunately not for me

  I've officially been cut off



You can view all the details of the coop on my page.  Our new models this year will have closable shutters for the front window for the coldest months and can be wired for a heat light for an extra $15.  The light will be in the gable and will be surrounded with hardware cloth to keep the babies away.  A short cord will be tucked discretely under the roof line and an extension cord would give you power. 

Standard Amenities include:
two nesting boxes
removable vintage windows backed with hardware cloth
hinged side trap door
rear barn door
front window with closable shutters
chicken balcony in front window:)
window box for flowers
metal roof
perches
auto-feeder

We're working on a deal to obtain a huge quanity of gorgeous barnwood to use for the siding. 

Our Rustic cart coop will have the barnwood siding, reclaimed or new metal roof (your choice), painted trim and rusty hardware:)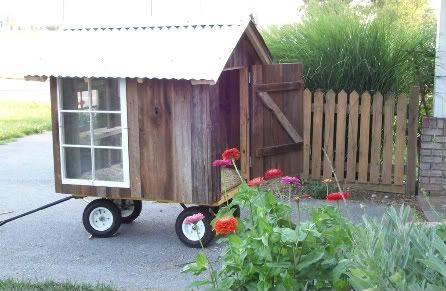 A detachable run is optional.  It will have a slanted metal roof and just fits up against the cart.  $75  I need Rusty to help me move the run but I can easily maneuver the cart.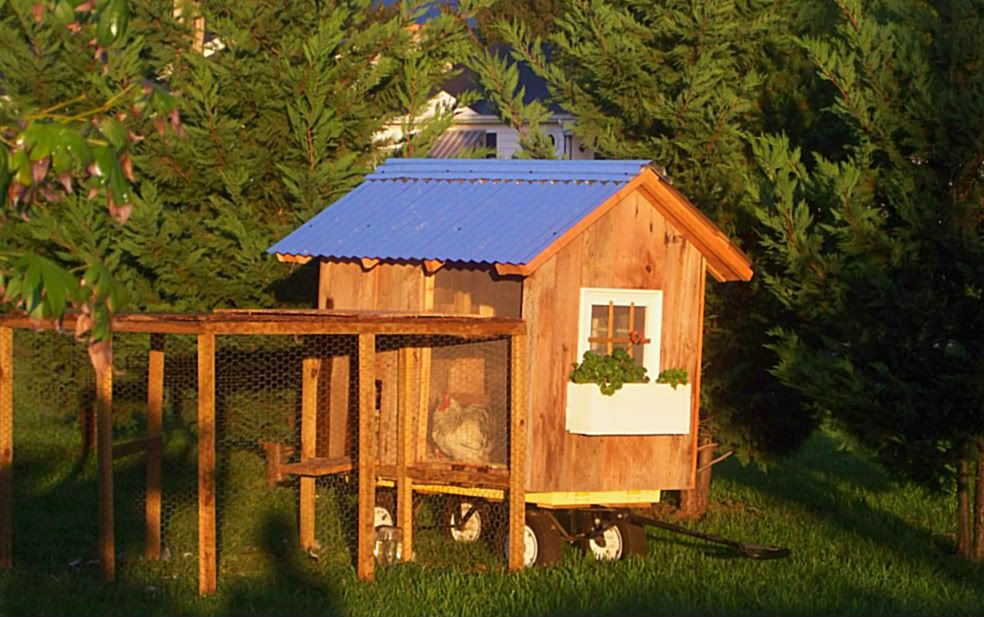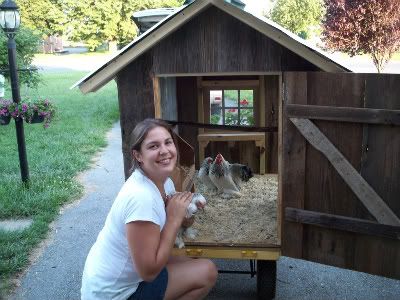 We are also offering a Victorian style coop that will have antique german siding (painted your choice of color or vintage white-washed) with white painted moldings around the entire bottom of the coop as well as around windows.  The victorian style will have antique harware (hinges, closures etc.) It will be the cutest darn coop you've ever seen

though I don't have any pictures to prove it.



Rustic coop $375 (the cart is $75)
Victorian Style $475

We can deliver locally for free and travel a hundred miles for a fee.