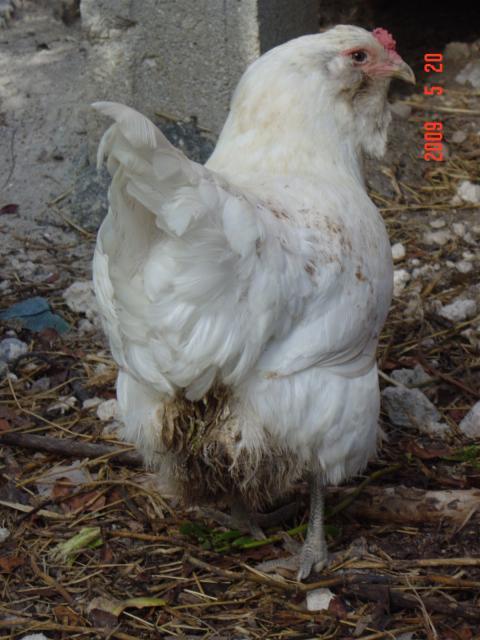 Oh my gosh,  how gross is this??!!  This is my 9 month old Ameraucana (one of 2 I have) and she has the most disgusting poopy butt.  The vent is clean, but the poop gets stuck in her butt feathers.  We have washed her butt over and over, and it almost seems to get worse once we wash her.  I thought about cutting the feathers but I don't know if that is good as feathers have feeling.  Is this a normal problem?  None of the other chickens have this problem, and in fact, I have never noticed this bad of a "cling-on" issue in any other chickens I have seen.
On a side note, I had posted a message a month ago because this hen is not laying eggs.  She still is not laying, but sits on the nest.  Is this normal behavior for a non-layer and do I just need to be patient for her to start laying?  Is there such a thing as a hen that never lays eggs?
I think this hen is a little retarded (for real) because of how she acts.  That butt sure is retarded, right?
Edited by keysfarmgirl - 5/26/09 at 3:24pm