Actually, their "first-week-anniversary" was yesterday, but they were already sleeping when we got home..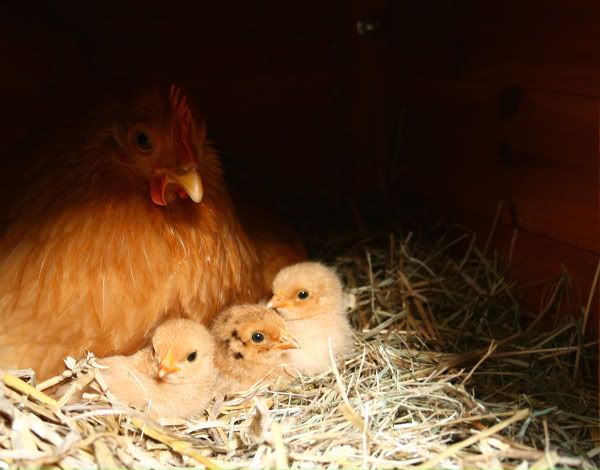 This morning they were ready for their shoot!
This is Mellow Yellow, the palest of our "litter" and probably a rooster. He's always very calm.



Cute kid!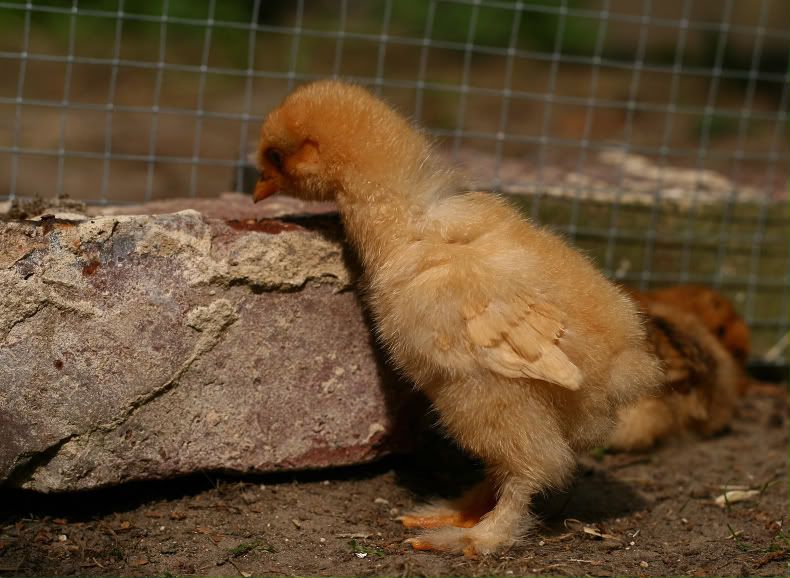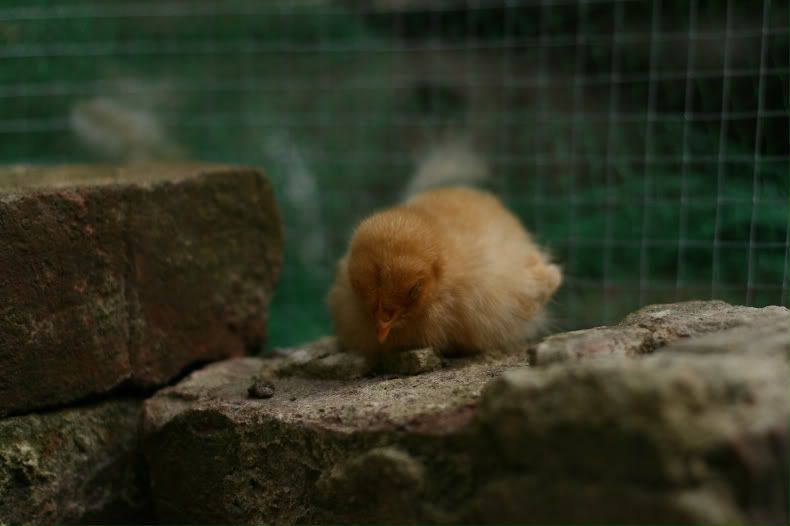 This one's named Polka Dot, thanks to her exquisite colour! She's probably a daughter (sure hope she's a girl

) from our red x buff bantam cochin.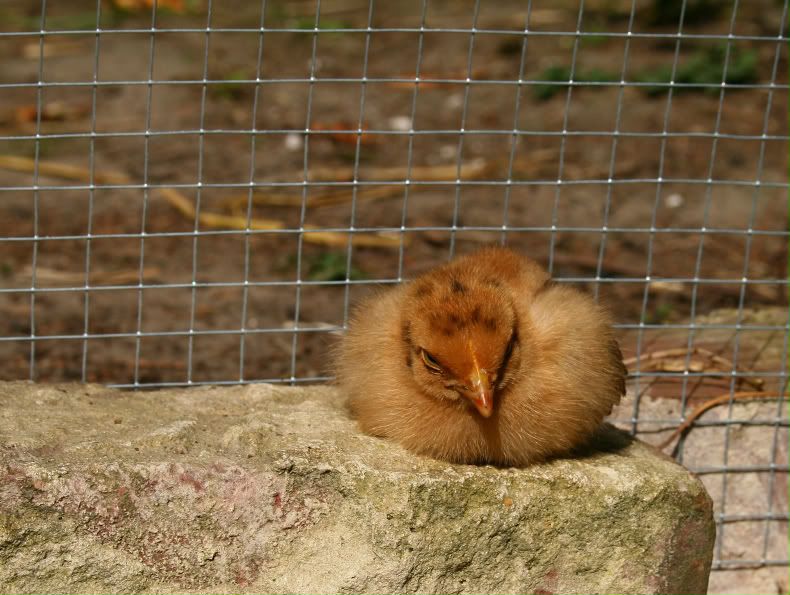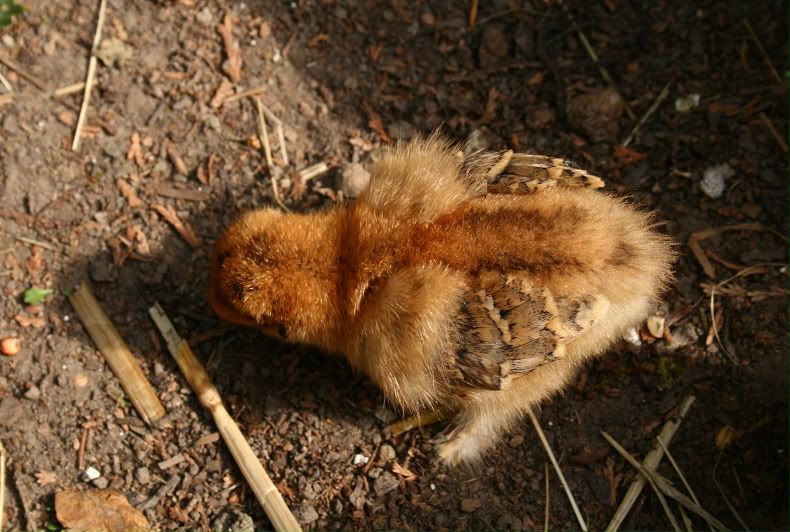 This fellar's name is Racing Stripes, born with two Viper stripes on his back. He's getting some black stripes in his feathers.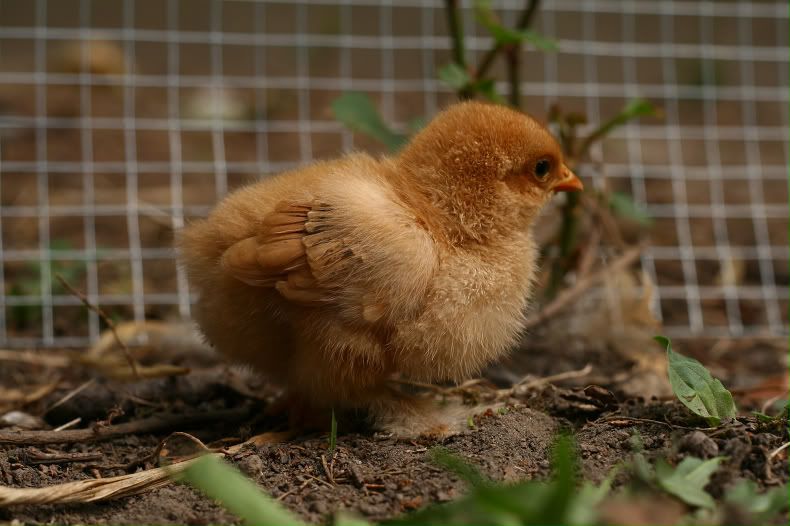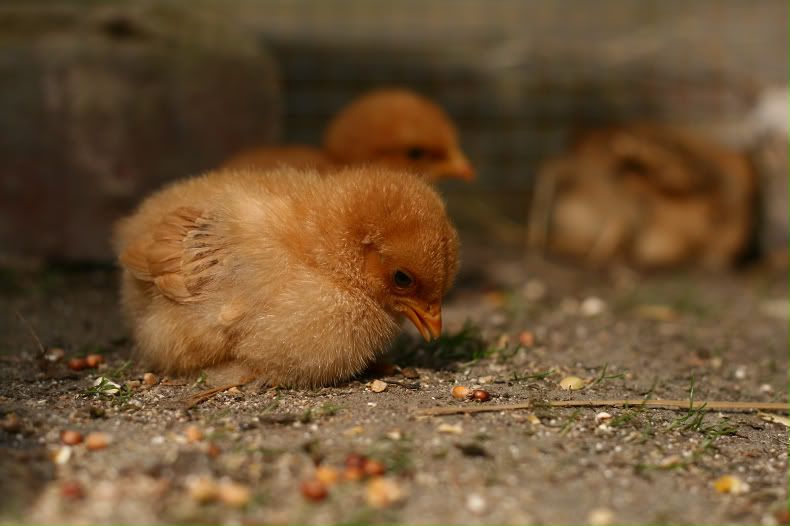 This is Peppy Normal, born with the "simplest" colour. She's getting some pale spots in her feathers now.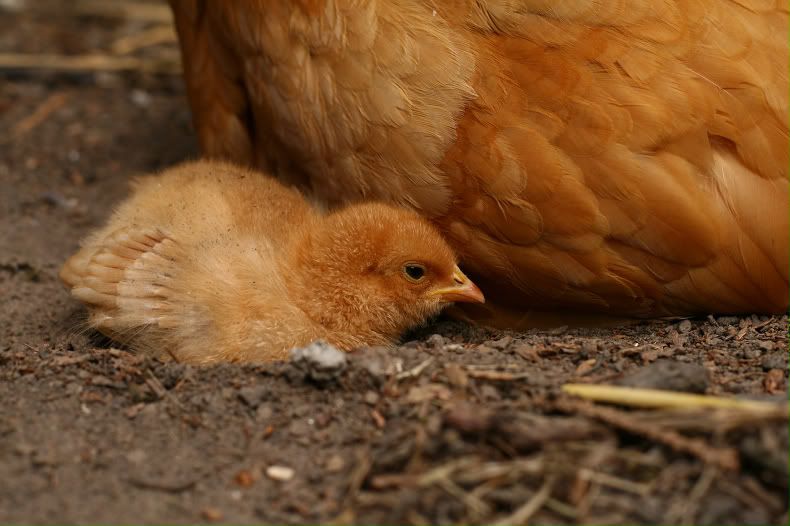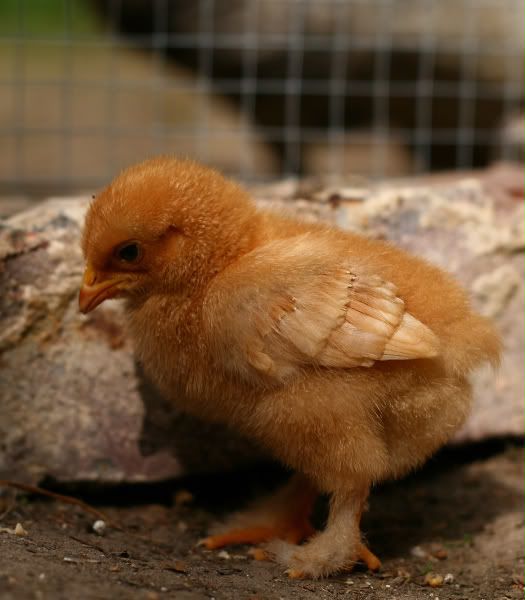 They already act so "chickly!"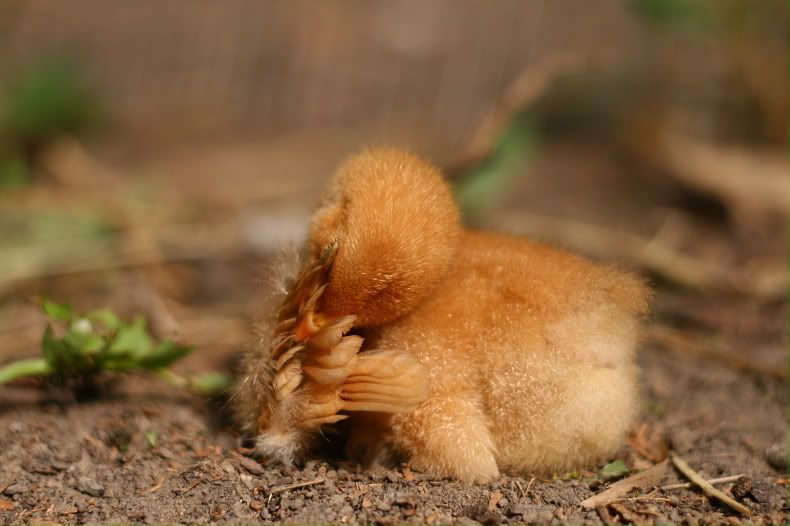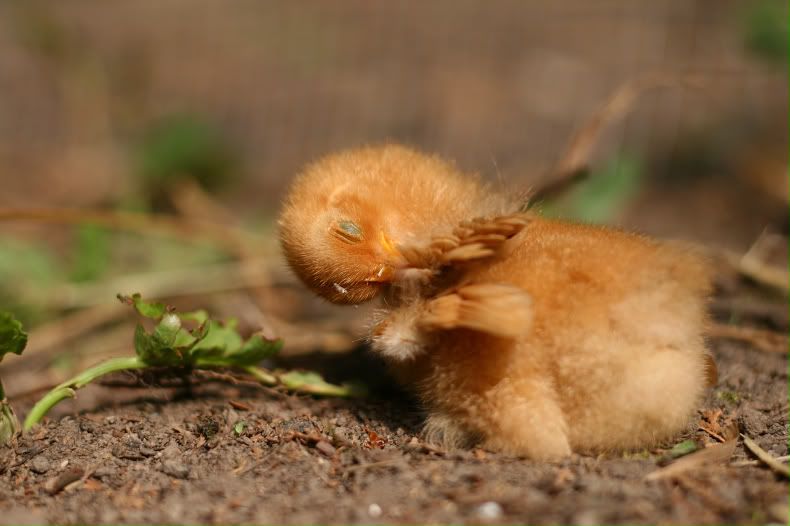 the final pictures... a few of the family.


If mommy does it...



we do it too!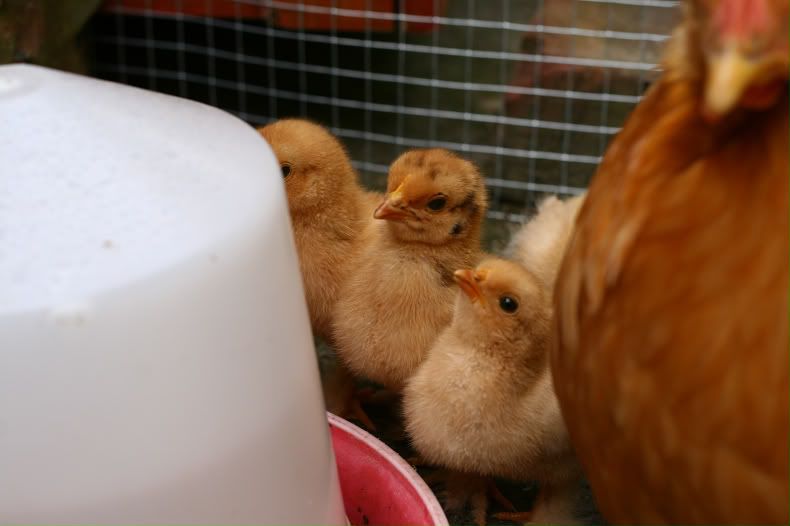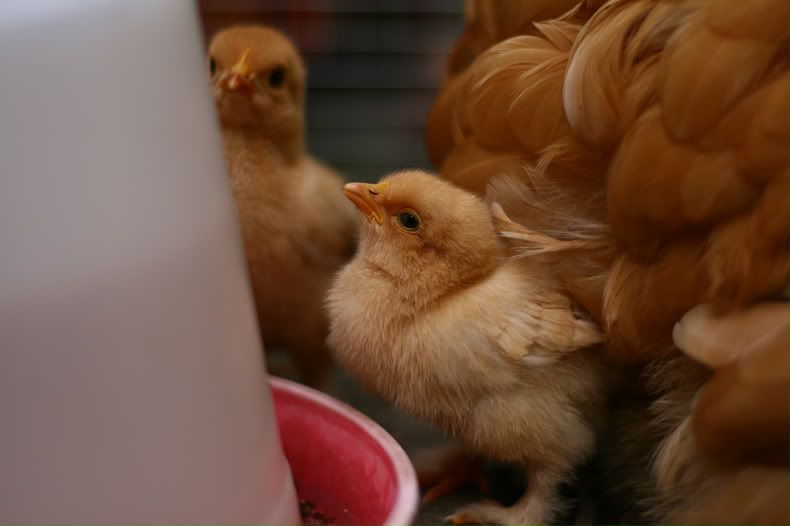 Here's something yummy.



I can see you...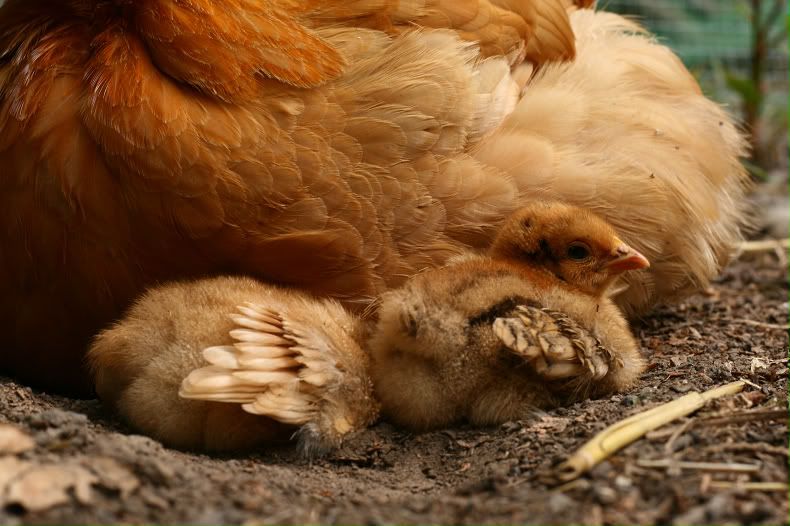 The lovely mommy, who's doing a great job!

1 Baie de Somme (Josephine)
1 Médicis (Louise)
1 Marans Cuivrée (Marie)
6 Cochin Bantams (Odette & Odille, Blanche & Charlotte, Fiston & Capucine)
1 Baie de Somme (Josephine)
1 Médicis (Louise)
1 Marans Cuivrée (Marie)
6 Cochin Bantams (Odette & Odille, Blanche & Charlotte, Fiston & Capucine)