Need to cut back and make room for my new chicks that I just hatched!!!

I have a lone White Silkie rooster who needs a home, I also have an unrelated White Silkie chick, 1 D'Uccle cockerel, and 2 Easter Egger bantam chicks (I think pullets but not for sure).

I would really prefer for someone to take all of them. They are FREE.

Pictures...

Cosmo, my sweet lonely roo. He spends his days trying to get into the girls pen.




The three chicks- a D'Uccle, and two Easter Egger bantams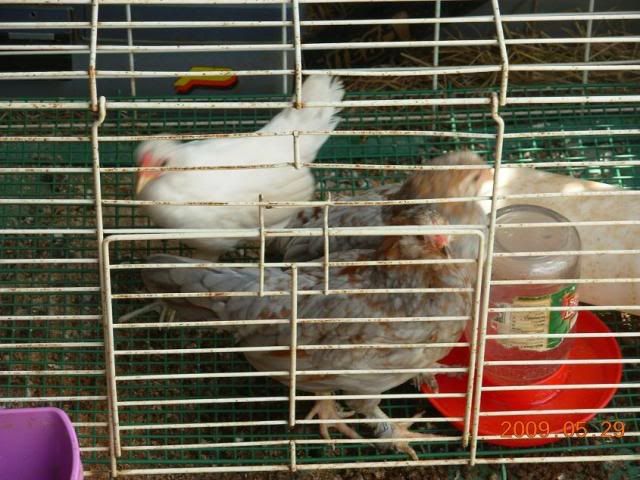 One of the EEs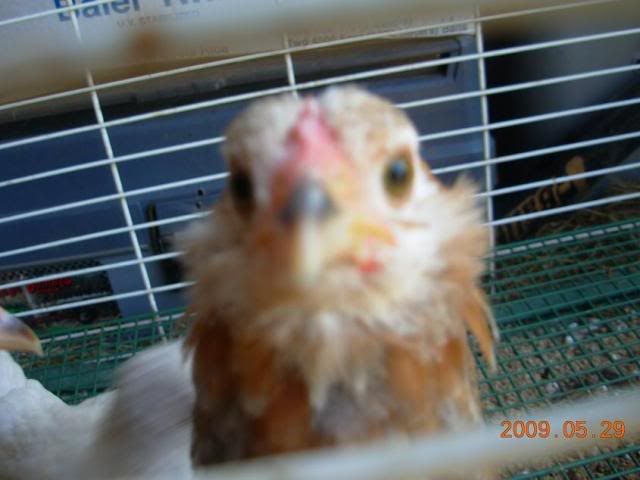 The White Silkie chick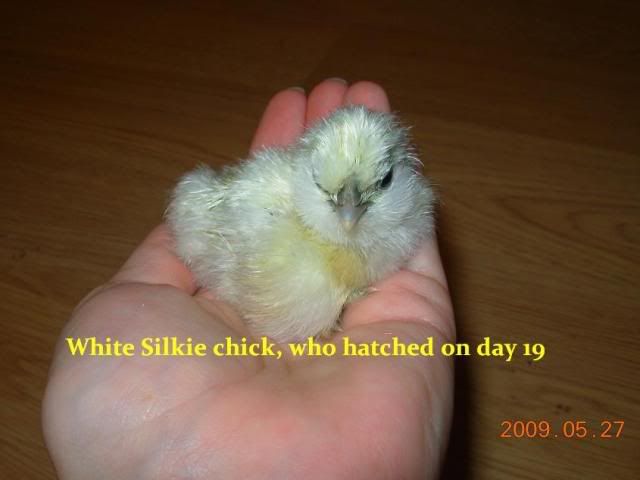 Edited by wjallen05 - 5/29/09 at 10:07am
.Jamie.
4 hens (Christmas 7 yr Buff Orp, Eliza 7 yr EE, Emma 3 yr Brahma, Raven 1 yr Black Aust) & 5 EE chicks
1 Australian Shepherd, Blair 5 1/2
1 black cat, Panther 2 1/2
.Jamie.
4 hens (Christmas 7 yr Buff Orp, Eliza 7 yr EE, Emma 3 yr Brahma, Raven 1 yr Black Aust) & 5 EE chicks
1 Australian Shepherd, Blair 5 1/2
1 black cat, Panther 2 1/2