Quote:
Originally Posted by
ki4got

ok thinking about the babydoll, i'm wondering, for SQ cochin bantams, how big is too big?  I haven't weighed my new guy yet but he is pretty thin. but he seems huge compared to my others, if only because of the amount of fluff he's got going on.
for size comparisson, the cage is 14" tall inside height, and 24" long.  not looking at the hen as once i get a good white girl the frizzle is either gone or relegated to the egg pen. frizzles don't do well with me, since i free range a lot and they all seem to stay wet if it's raining. silkies too for that matter.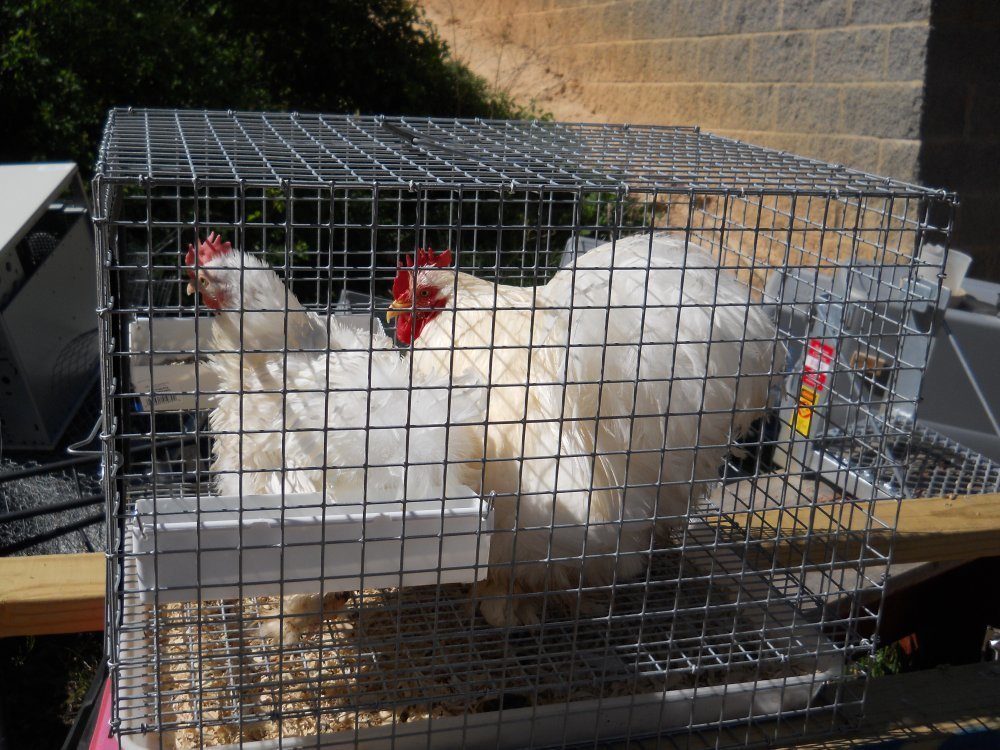 I like him.