This morning we noticed one of our hens has a swollen foot, and is limping. (we have 20 laying hens total, no other swollen feet or limping in other hens)



Picture of our girl whom has swollen foot, above.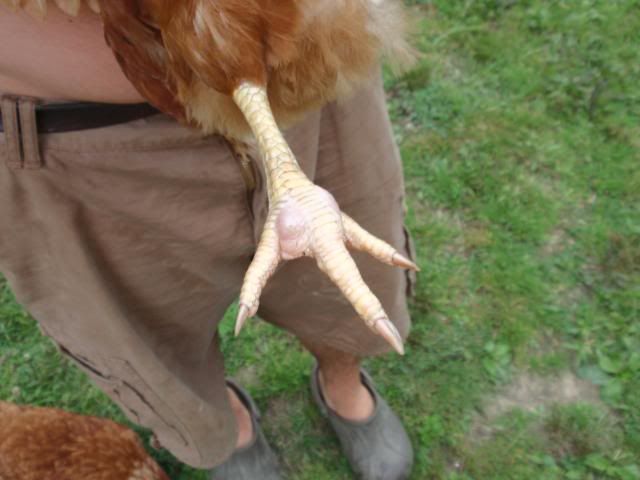 Picture of a close-up of swollen foot, above.



Picture of the bottom of the swollen foot, above.



I researched bumblefoot and maybe that is what she has? She clearly has a black spot on the pad of her foot, however we looking at our other girls feet.. and many have the same spots?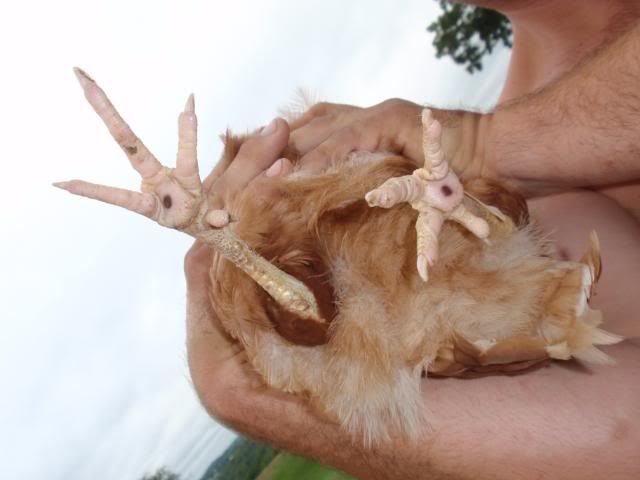 Picture of another chicken's feet, both with black spots on bottom, above.

We inspected our coop.. no sharp roosts or objects that would cause injury, soft bedding.. etc... they spend Monday-Friday during work hours in their coop and run, but free-range in the evenings and weekends. (no piles of junk or anything.. just the usual sticks and stones)

Any help would be greatly appreciated.. we do not want to use antibiotics.