After having personally having invested time, money and labor to build a chicken coop (with help of husband), and having gotten attached to AND lost 2 small batches of chickens to predators over 2 years; I decided to take the giant leap and did what I never thought I would do - which is to buy the EGLU CUBE.

A fisher cat, and a group of raccoons got to my chickens. And it really, really hurts when that happens. Three separate occasions: broken feathers, and bodies strewn headless around outside and inside the wooden coop tell a sad, sad story.

So I did it. And here are the pics: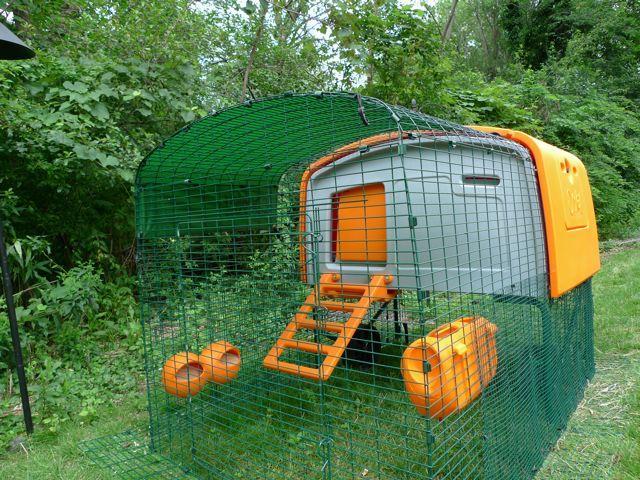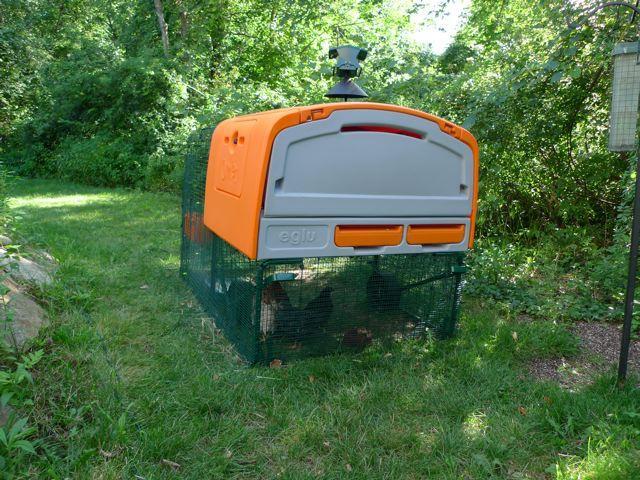 The larger wire mesh of the Eglu Cube,  is a risk for intruding dexterous raccoon hands; hence, 1/2 inch wire mesh was attached to it with plastic ties. This was advised my fellow BYC angels4 too! (Thanks Mark...)



The GRUB feeder help decrease billing. Rain does not get into the feeder well.



Happy chickens, I think!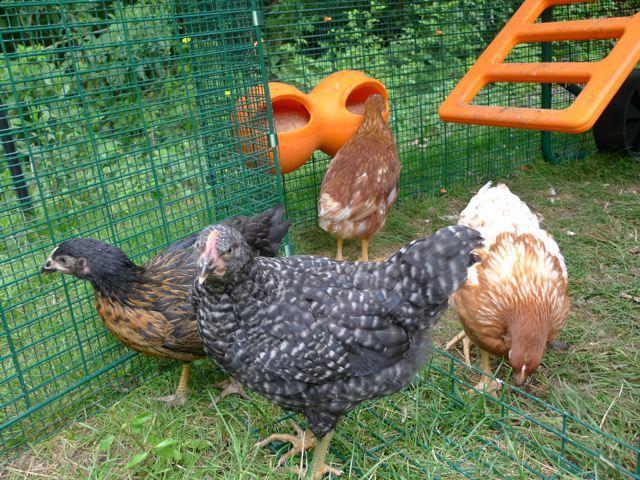 Nite nite into the coop...



Mark -- angels4 -- BYC member, allowed me to see his eglu cube, before I made my decision to purchase the coop. A big thanks to him; for sharing.

I put the chickens in there at 7 weeks old. At first, they slept below the eglu. So I decided to put them into the roosting area myself at dusk and close the eglu door. I let them out by 7 am. After two nights, they went up to roost nightly by themselves without any prompting.

The 1/2 inch wire mesh is important to anyone who lives near the woods. Our home is by conservation land. We have seen skunks, opposums, fisher cats, coyotes, foxes, and a family of raccoons. My husband calls it "night theater." We also get flying squirrels, and they attack the bird feeders.

We shall be placing chain-link fence flat on ground towards the woods where the soil is softer to prevent digging. There is a skirt of wire mesh surrounding the eglu cube, as part of its design; but I just want to be safer.

I don't want to lose anymore pets! Yes! THEY are PETS!

The only predator that can take this down, I think, is a bear; and perhaps - a very, very smart raccoon, who may in time, learn how to open the fence's door by lifting the run pin. AND if they get that smart, I'll eat my red sox hat.
Edited by ISSOLA - 8/9/09 at 6:50pm