Quote:
Originally Posted by
Henicillin

Guys and gals, I'd like to present to you my first truly broody girl.  She's sitting on five eggs I gave her Sunday night, after she slept in this nest box for two days running and refused to stay on the roost even after being turfed out.  She's a dinky little thing for an Orpington, so I only gave her five.  She has one of Trucker Chick's eggs, one from my Marans, and three random light brown ones that are probably from the BOs or the Dominiques. 
Thus far she has been a dutiful mom - around midday she'll go out and have dinner and drinks in the run for a bit, but she's right back on duty shortly after.  Occasionally, being a birdbrain, she has returned to the wrong box and settled down on whatever she found there, so I've had to put her back where she belongs a couple of times, but she now seems to be getting the hang of it and fixing the proper location in her little head.  The eggs were definitely cold on both those occasions, but, after doing some reading on the forum, I've opted to leave them, as several BYCers have reported successful hatches even with goofy, directionally challenged broodies. 
I thought about moving her to another room, but I've elected to let her stay where she likes it - assuming the eggs are developing, I'll just put up a temporary chick barrier when they're due to hatch so she can get out but they're stuck inside.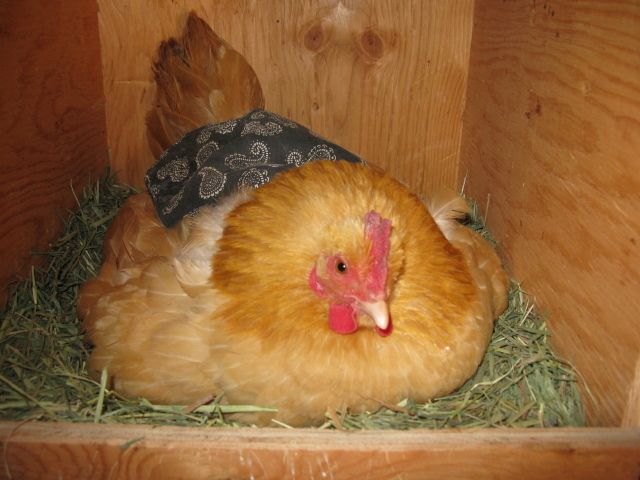 Good luck and happy hatching!!