ok I am now all caught up.
Most mornings I read BYC with 2 Bichons on my lap.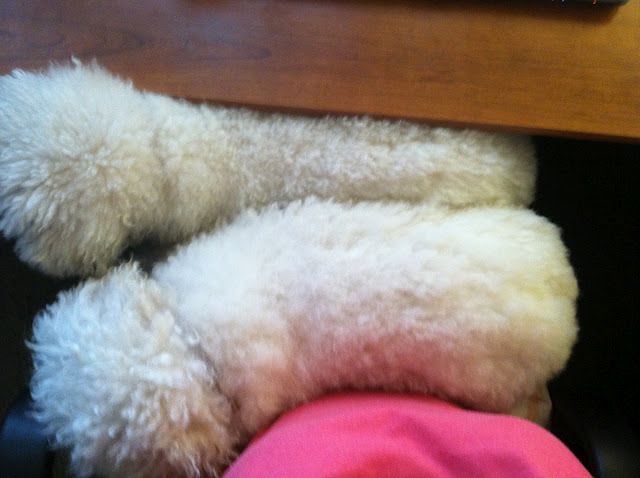 I spent yesterday morning testing out spinning wheels. Gosh they are expensive ...and of course, I liked the most expensive one.
My birthday is coming up...so maybe my DH will just give me money towards getting it.
I also sold 3 more rabbits yesterday, so now I am only down to 3 more to rehome. So now I have room for my baby french angora that will be ready for me in just over a week. SOO excited!
I let Lola hang out  in the yard with me today. She had a goodtime munching on all the clover that popped up in our lawn today. I need to build a run for the angoras becuase I can't let my French (Clark) out like this. He'd totally take off. LOL so he is confined to just playing in the house. Here she is exploring the fire pit.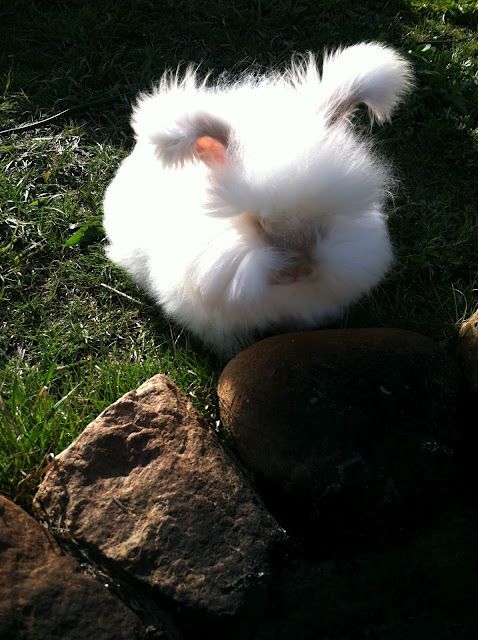 I have 1 Lovely Husband, a Colorful Chicken Flock, French and English Angora Rabbits, 2 Bichons, and 1 Mangy Rescue.

-Jaime
I have 1 Lovely Husband, a Colorful Chicken Flock, French and English Angora Rabbits, 2 Bichons, and 1 Mangy Rescue.

-Jaime