Quote:
Originally Posted by
sarah92480

What I did was put them in a plastic tote until they were about 4 wks. I also only had 6 though, so hope your tub is pretty big! Then at that point, I used our dog's metal crate which was taller and a little bigger floor space; I put some branches in the wires to make a couple perches for them. They were in there about a week before I couldnt stand their messiness anymore! They were moved out there the following weekend since they were all feathered except under their wings.
Free watermelon boxes from Costco!!!  I start chicks in a tub then go to the big box.  I put hardware cloth around the light and use wire to attach the hardware cloth and lamp to two pvc pipes.  I cut slits in the box with a knife and put the pipes through so they ft snugly and overhang so they won't drop through or move.  I also have some netting over one side, but when they actually seem close to escaping I'll put screen across the whole thing.  With ducklings I've used giant garbage bags or plastic sheeting as a lining for the whole box and then toss the whole mess and replace as needed.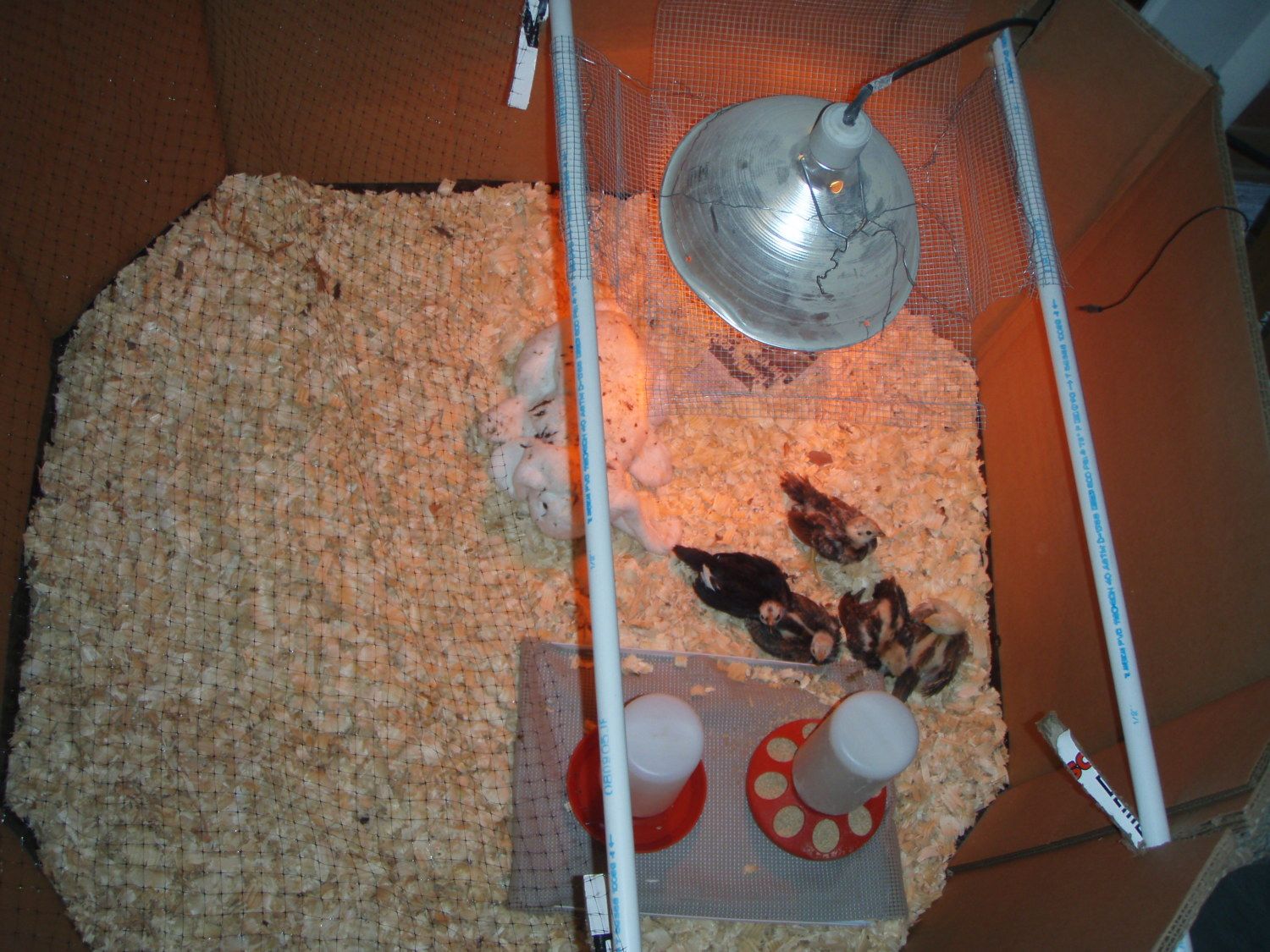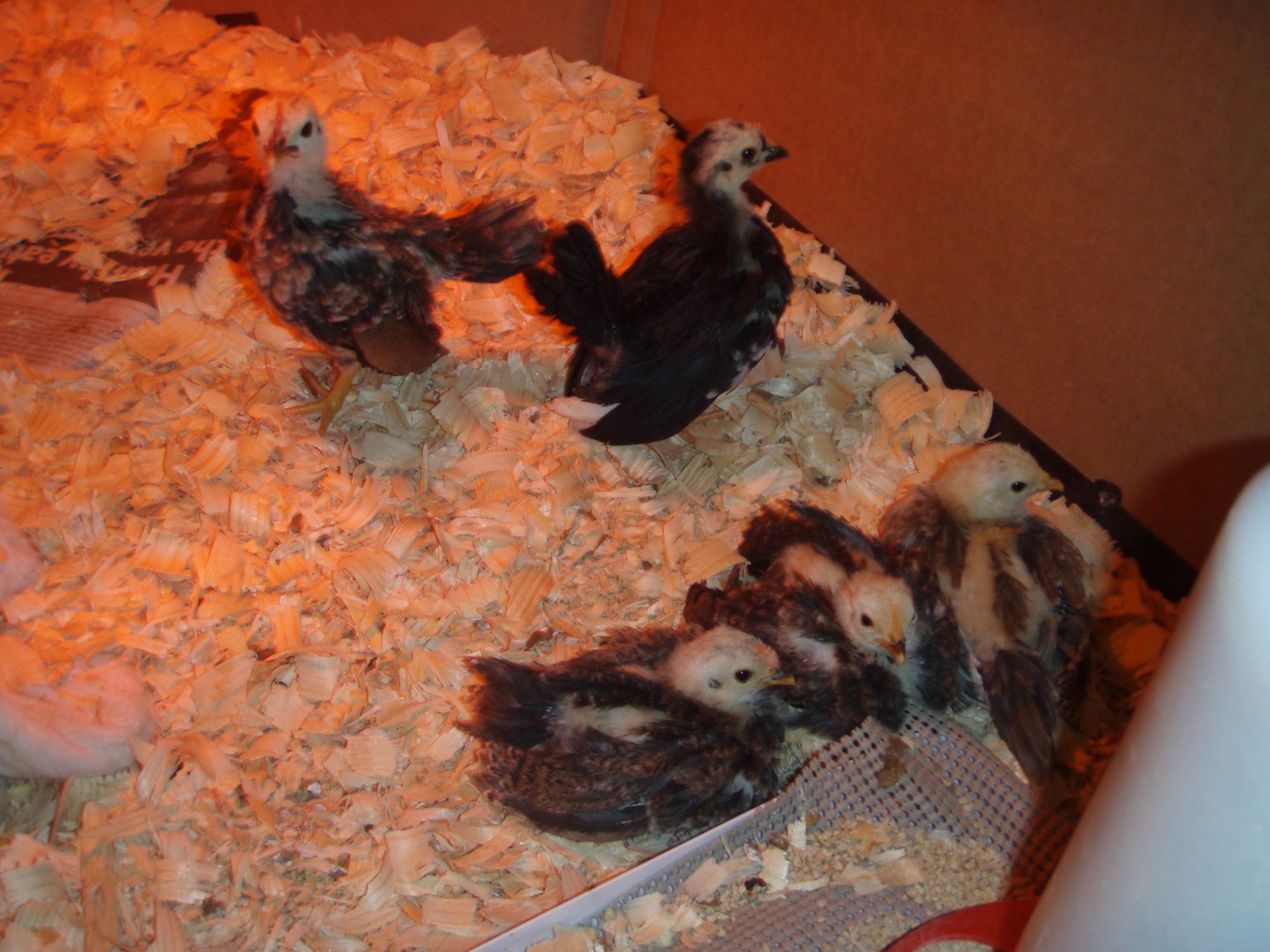 ' \ | /    
< *  |  
  /   |  
' \ | /    
< *  |  
  /   |