Quote:
Originally Posted by
Hawkeye95

WichitaKidd, uh oh!  Sorry about your rooster!  That is a real bummer.  I'm so glad Wichita even allows chickens, but it is a bummer that roosters are not allowed.  It really shouldn't be that big of a deal.  I LOVE hearing my roos. How is your nest box holding up?  We got a pretty decent rain last night.
Nest box is doing much better. Still have a small leak in one of the end boxes when we get a lot of rain. Otherwise it's staying pretty dry. I installed a piece of rubber garage door gasket over the gap where the hinges were. The gasket is held in place with aluminum carpet transition strips. Then I caulked around everything. I think I'm going to pull the strips off & caulk underneath them as well just in case that's where my leak is. Can't hurt anyway. You can never have too much caulk right? I've also decided that part of the problem is the slope of the nest box roof. Mine is only at 10 degrees, but in retrospect I should have made it at least 30 degrees or more. My thinking is that the steeper angle would deflect the water away faster. Most every picture I've seen online of external nest boxes have fairly pitched roofs. Have to remember that for when I build coop 2.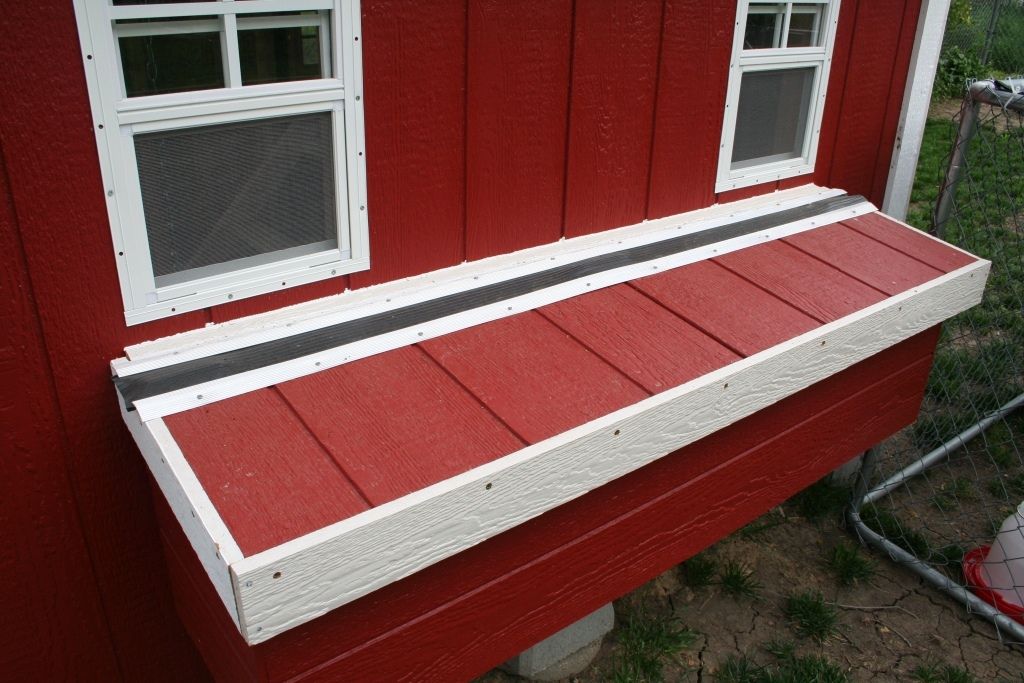 As for my little roo. Pretty sure it's one of my Australorps. I have 2 of them that are about 10 weeks old. One of them is noticebly larger than the other, has longer tail feathers, & larger comb.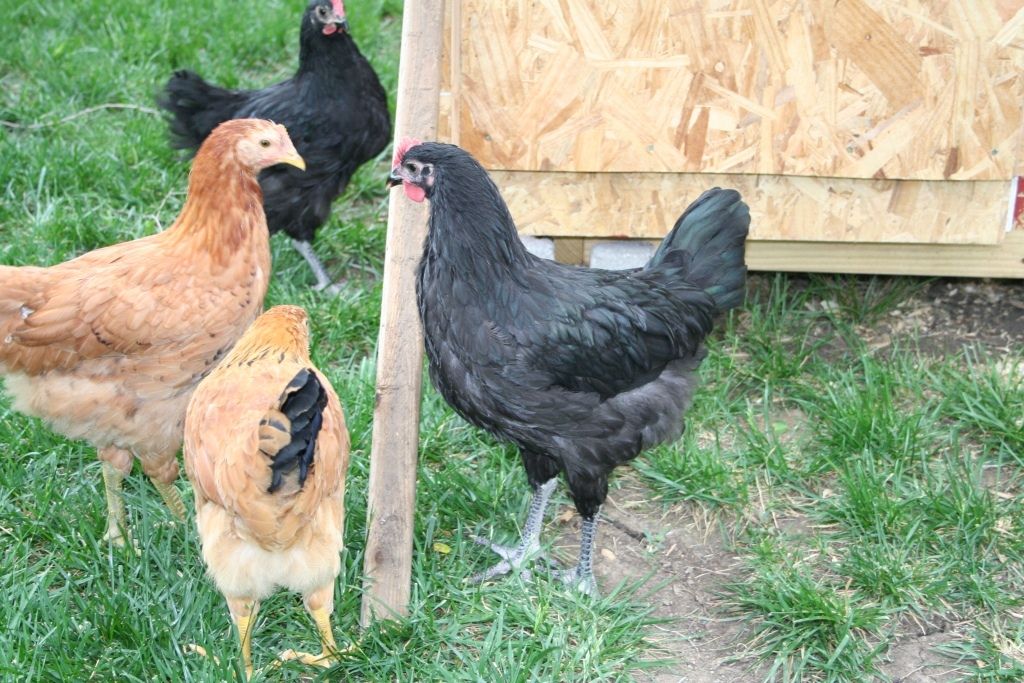 I'm hoping my other Australorp (background) is a hen. The way my luck is going it's probably a roo too. Heck, they may all be roos as far as I know.
Anyway, once I know for sure which one is crowing I'll be looking to get rid of him. He'd be free to anyone on this list who would want to have him & can take him.
Will keep everyone posted. Hope everyone has a good week.