Wild turkeys in our trees! 2 sets of families. We see them around our pond sometimes too. There are 2 toms, 2 ladies and somewhere around 15-20 babies. a LOT of babies. Seems like a few less recently though. :( I wonder if there is anything I can for them- or just leave them alone? They have been sticking around for a couple weeks so I guess they like it here. :D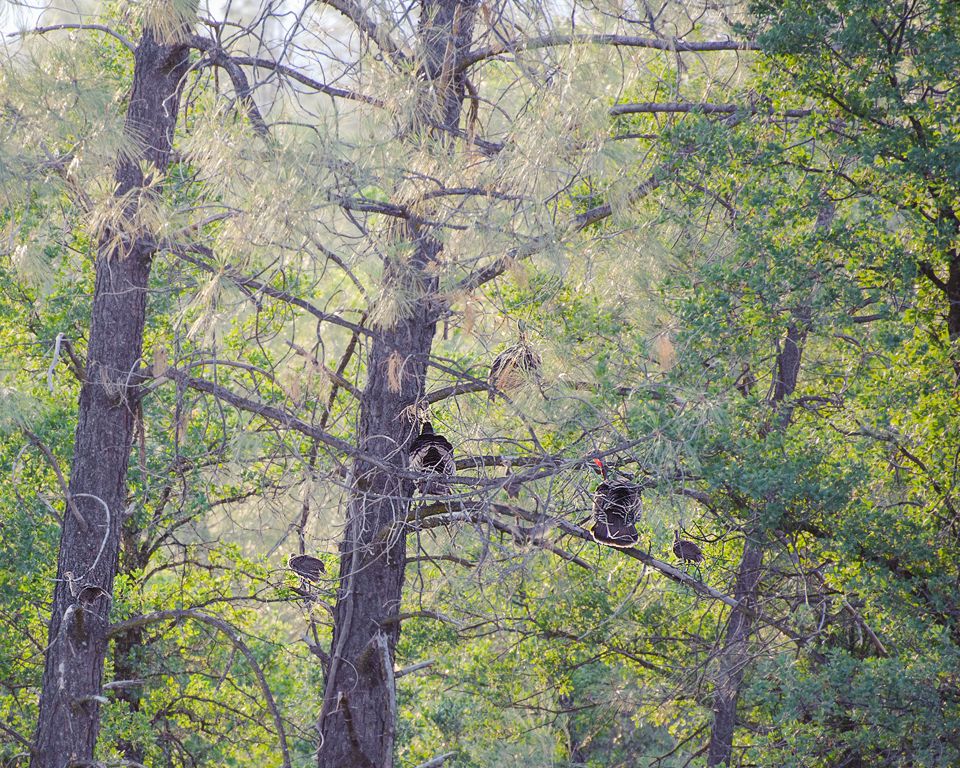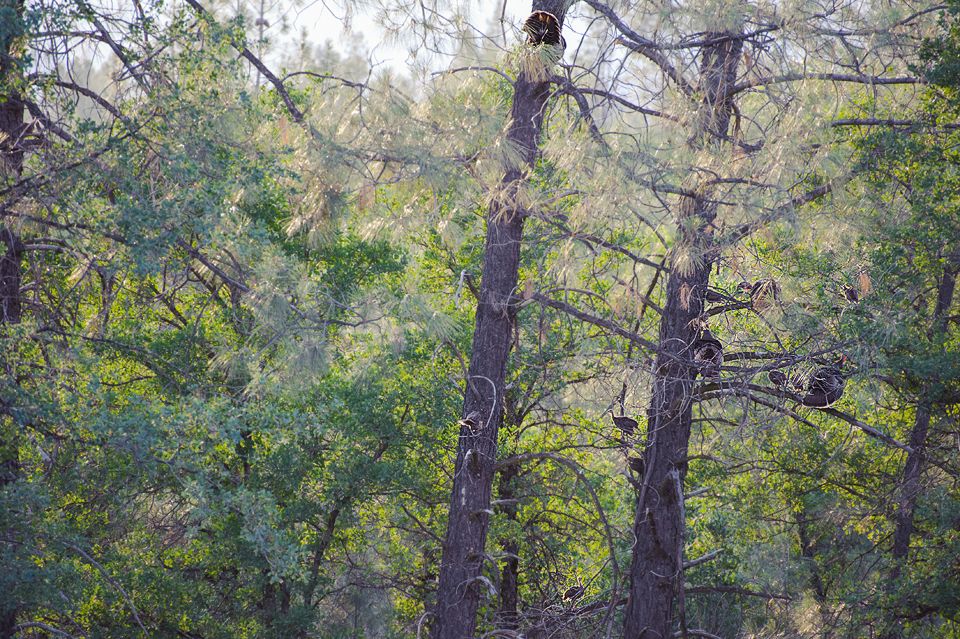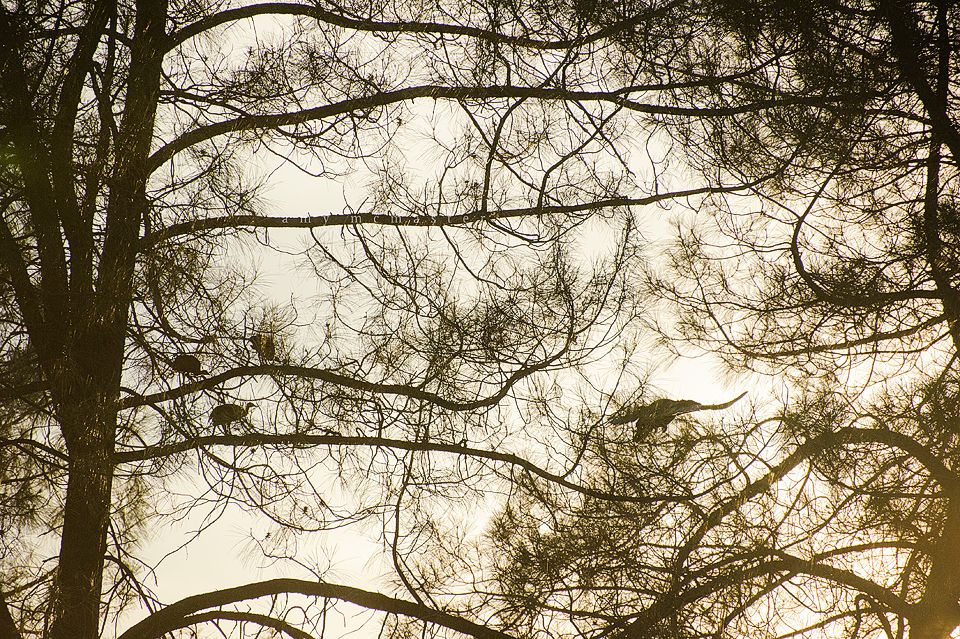 I had to use a really long lens - I was all the way out at 300mm to get these. Here is a pullback...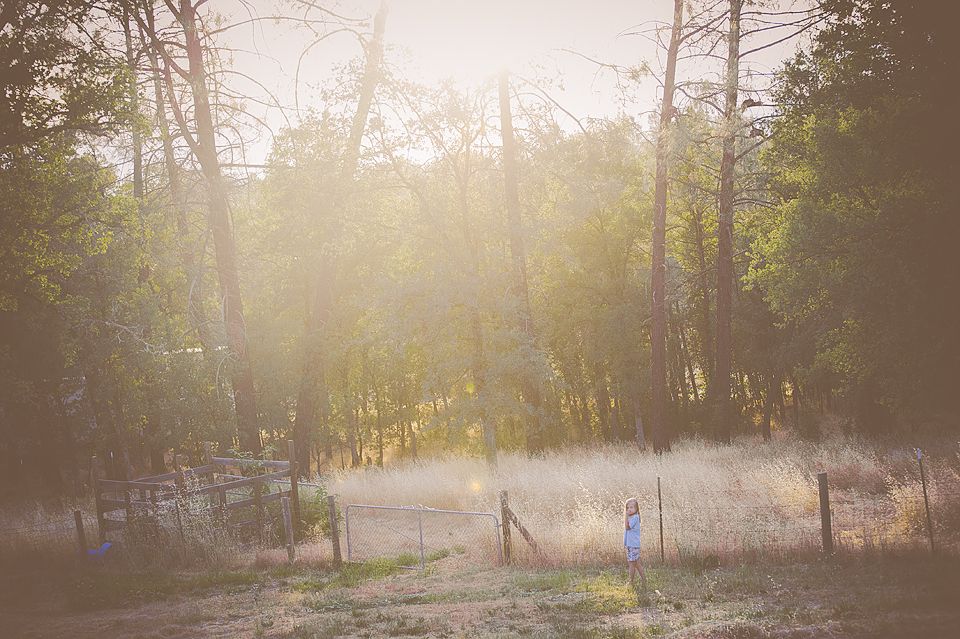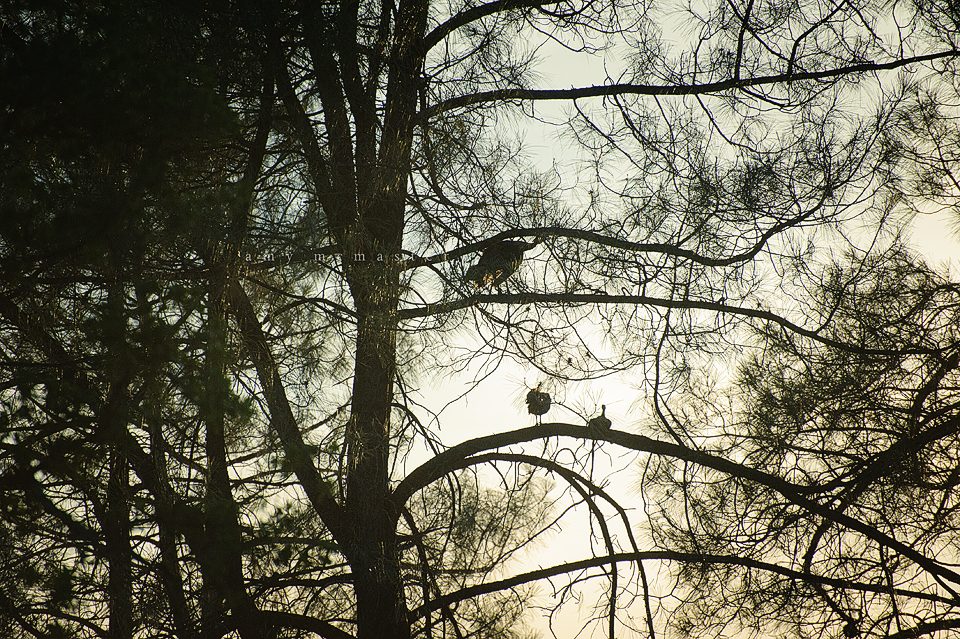 How about this one? Sweet right?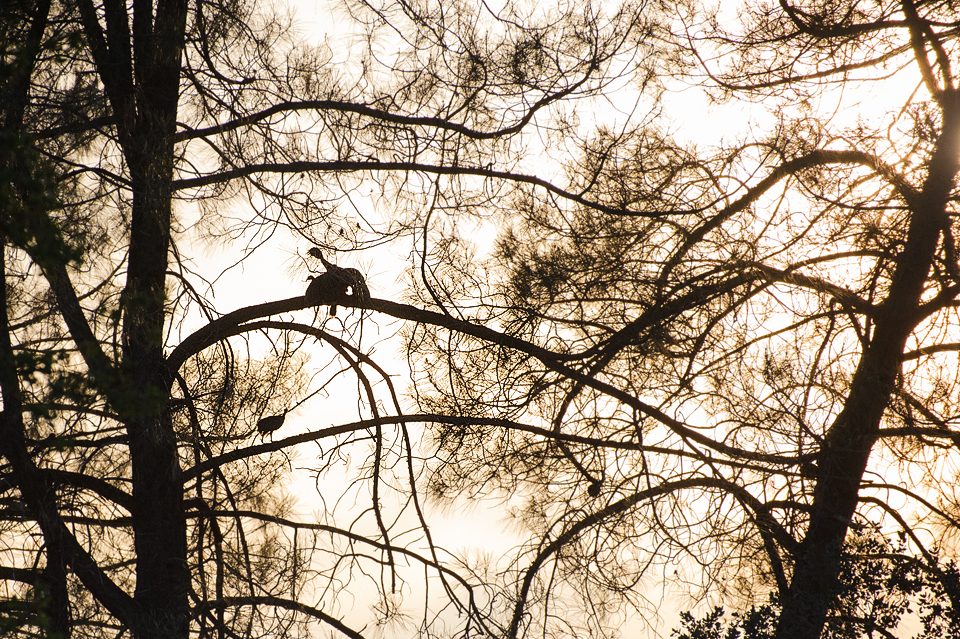 Amy Beth. Zoo Mom to Cats, Dog, Lizards, Ducks, Chickens and Geese. Ducks: Pekins, FW runners, WH, Buffs, Black Runner, Golden 300s and Silver Appleyards. | Chickens: Buff Orps,  French Black Copper Marans, Bantam Blue Laced Red Wyandottes, TJs Leghorns, Naked Necks and EEs. | Geese: Brown African | 
Amy Beth. Zoo Mom to Cats, Dog, Lizards, Ducks, Chickens and Geese. Ducks: Pekins, FW runners, WH, Buffs, Black Runner, Golden 300s and Silver Appleyards. | Chickens: Buff Orps,  French Black Copper Marans, Bantam Blue Laced Red Wyandottes, TJs Leghorns, Naked Necks and EEs. | Geese: Brown African |