Sunny - I forgot to add that I always sacrifice a few small stuffed animals and add perches for the chicks to get off the sand if they need to. They love to pile on the stuffed animals and crash out. The perches are for the more adventurous. 
Missy - I'd be interested in swapping some seeds. I have done viability checks on almost everything I had a large portion of which was 15+ years old. I was amazed that basil packed in 1993-4 had 100% out of 10 seeds. AMAZING! I keep my seeds in paper envelopes in the fridge to prolong freshness but I don't even know where I got some of the packets I have. The chickens got everything that didn't germinate and I got more room for seeds. I also have a tendency to harvest seeds of plants I like, just to try my luck. I have a big, beautiful Mexican Bird of Paradise I grew from seeds harvested from the UNLV campus. I've also had success with Fairy Dusters, Chaste Tree (or Vitex) and Cat Claw vine too. Oh, and the Hollyhocks. I'm gonna try a viability test on some BOSS cause that would be awesome!!!  Also, a friend of a friend just donated several boxes of clay pots to the little garden club I started with some people from church. We're gonna try to make some ollas and I'm gonna try to plant in some recycled grocery bags and homemade bags made out of old jeans, weed barrier cloth, and feed bags. We've gotten about 15 buckets from Burger King and are still collecting while drilling and planting what we have. We are using primarily 1 bucket systems by using the lids to make the reservoir and by using colanders and  water bottles. I'll have to take some pics to show you. 
Dee - I finally took some pics of the chicks. I can't believe that they're 2 months old already. The little boy I kept has been trying to crow for about 3 weeks. He's very pitiful. VERY! I haven't tried uploading anything since the change over so here goes...
The giant blue things are chair legs. They're handy for me and the chicks think they're comfortable too.
Wheaten Marans pullet.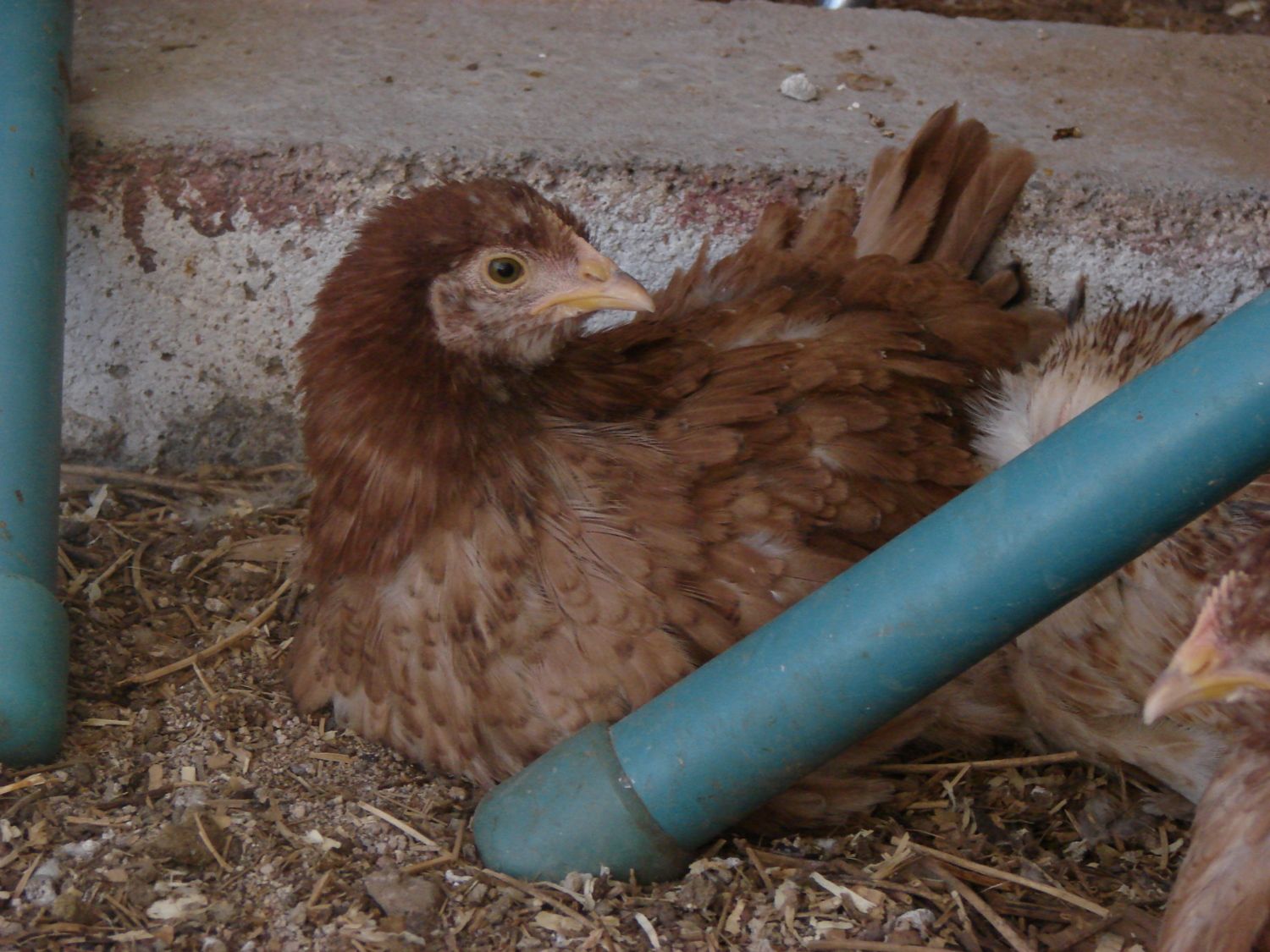 Salmon Faverolle pullet.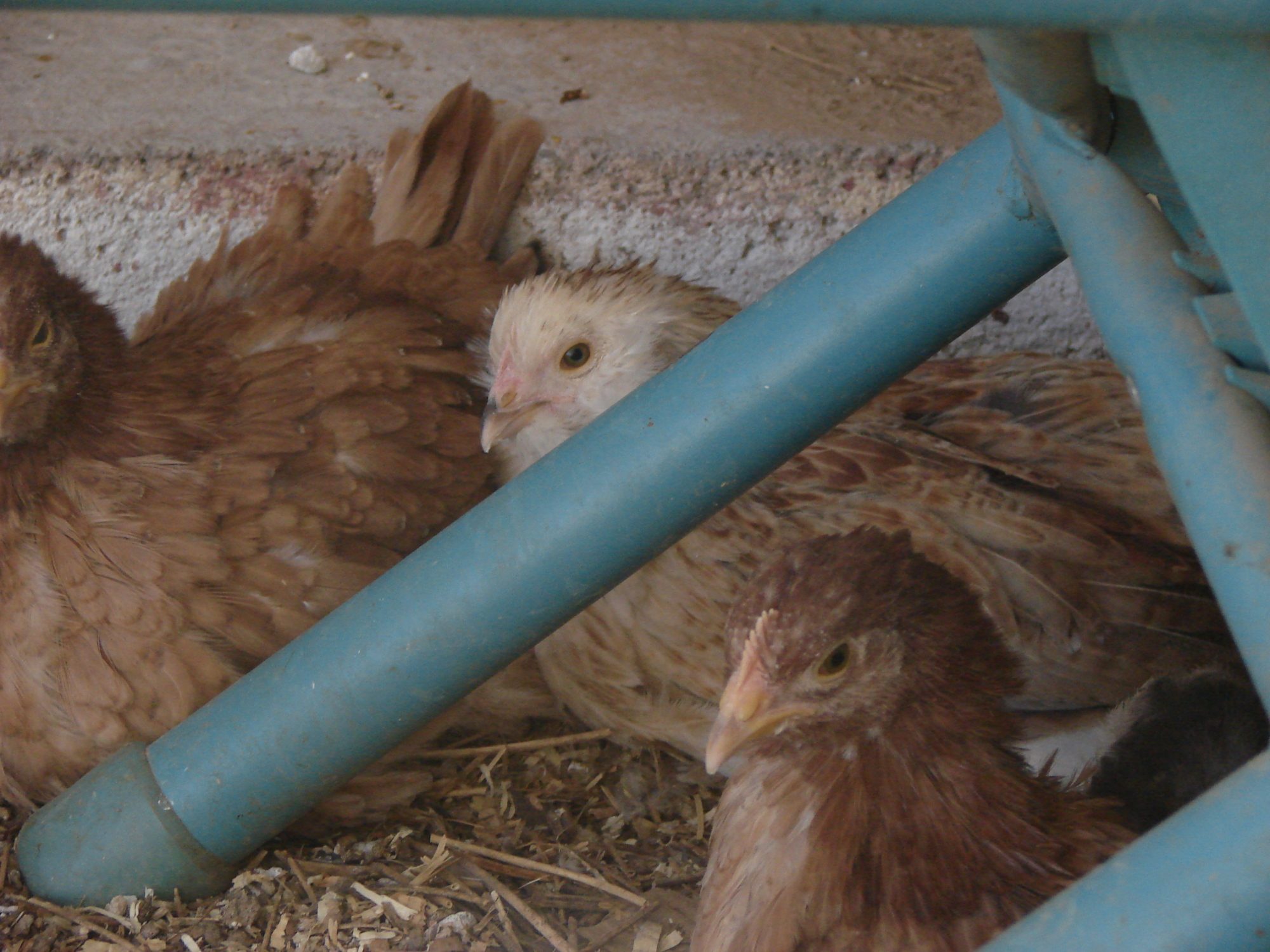 The whole group that I ended up with. Just 4 out of 18 chicks.  The chairs stay tipped so the seats aren't poo'd on.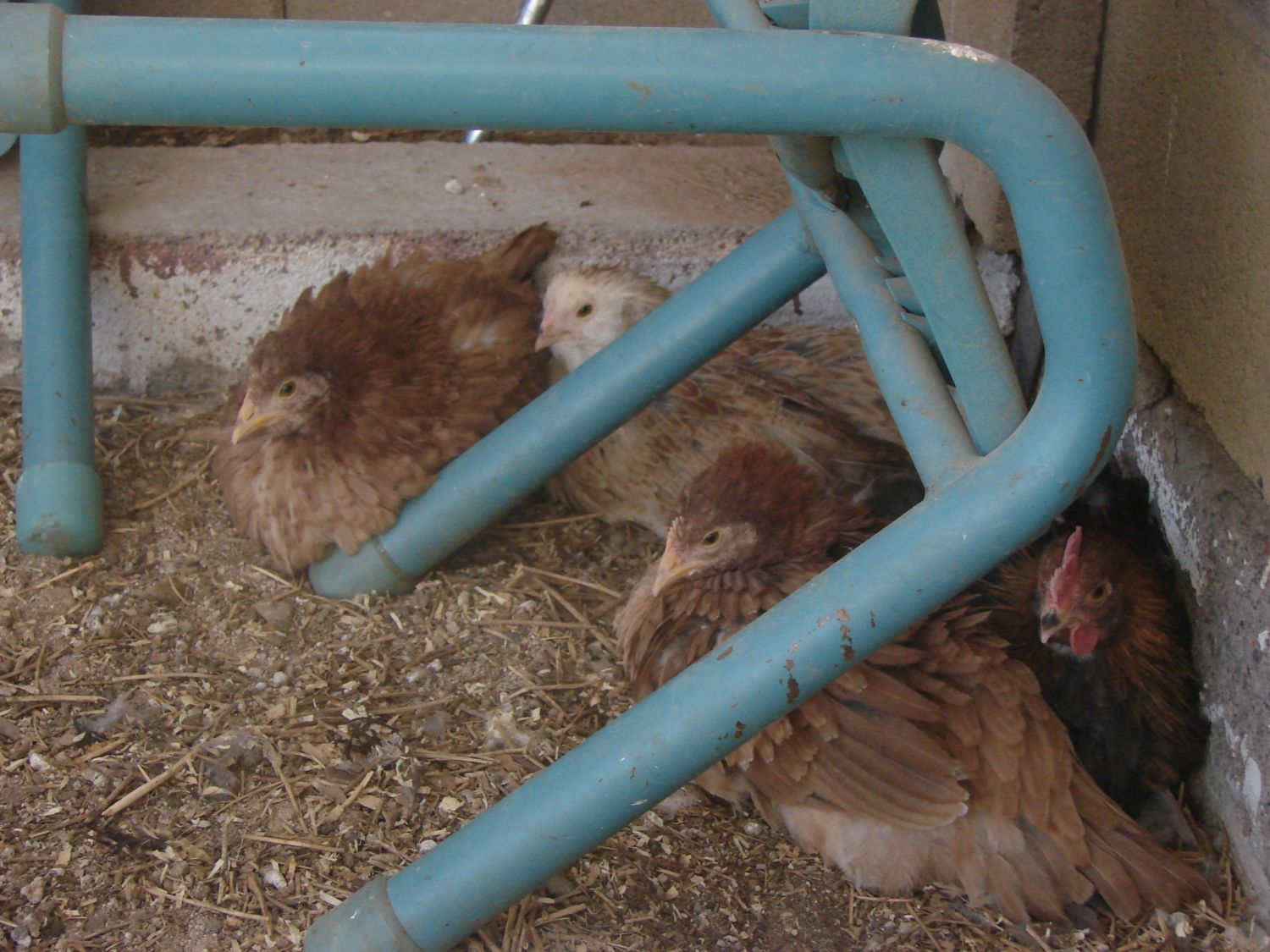 The Marans are very comfortable on the perches. I never have seen the Faverolle up there. Hmmm.
I love the story these pictures tell. She wants closer to that cute boy.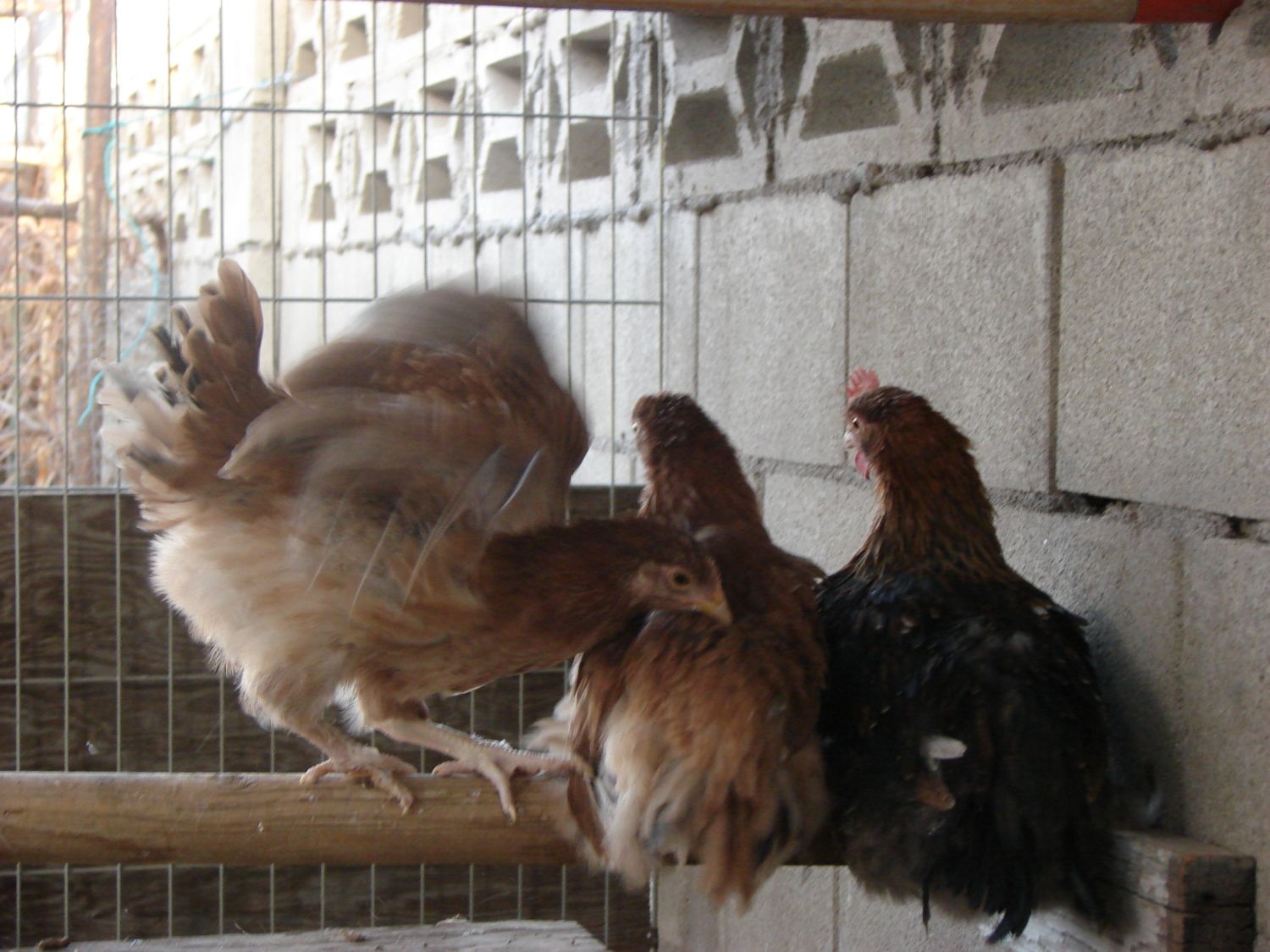 Not too happy with the forward little strumpet ...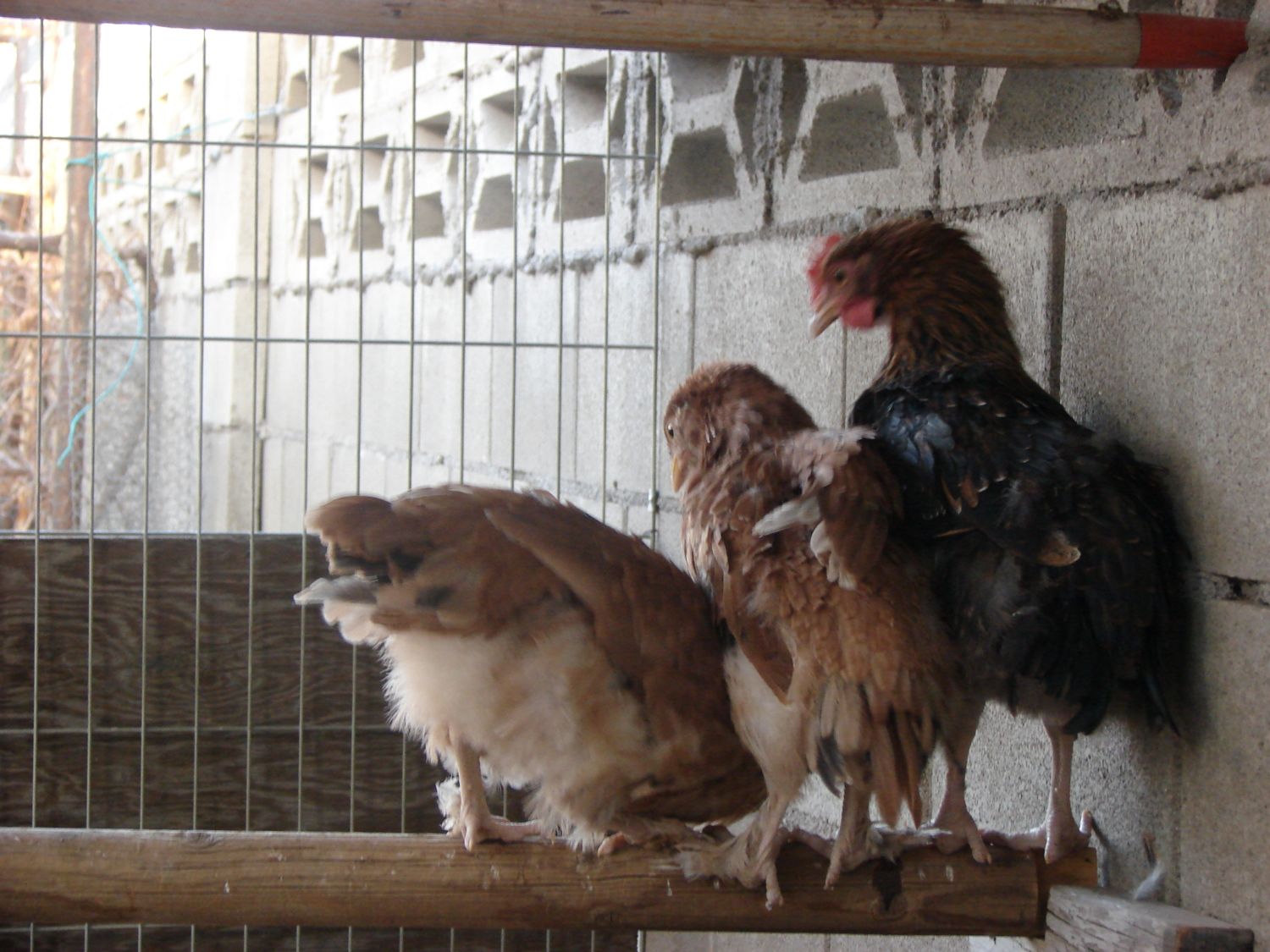 She may not have gotten the seat she wanted but she did split them up so...mission accomplished!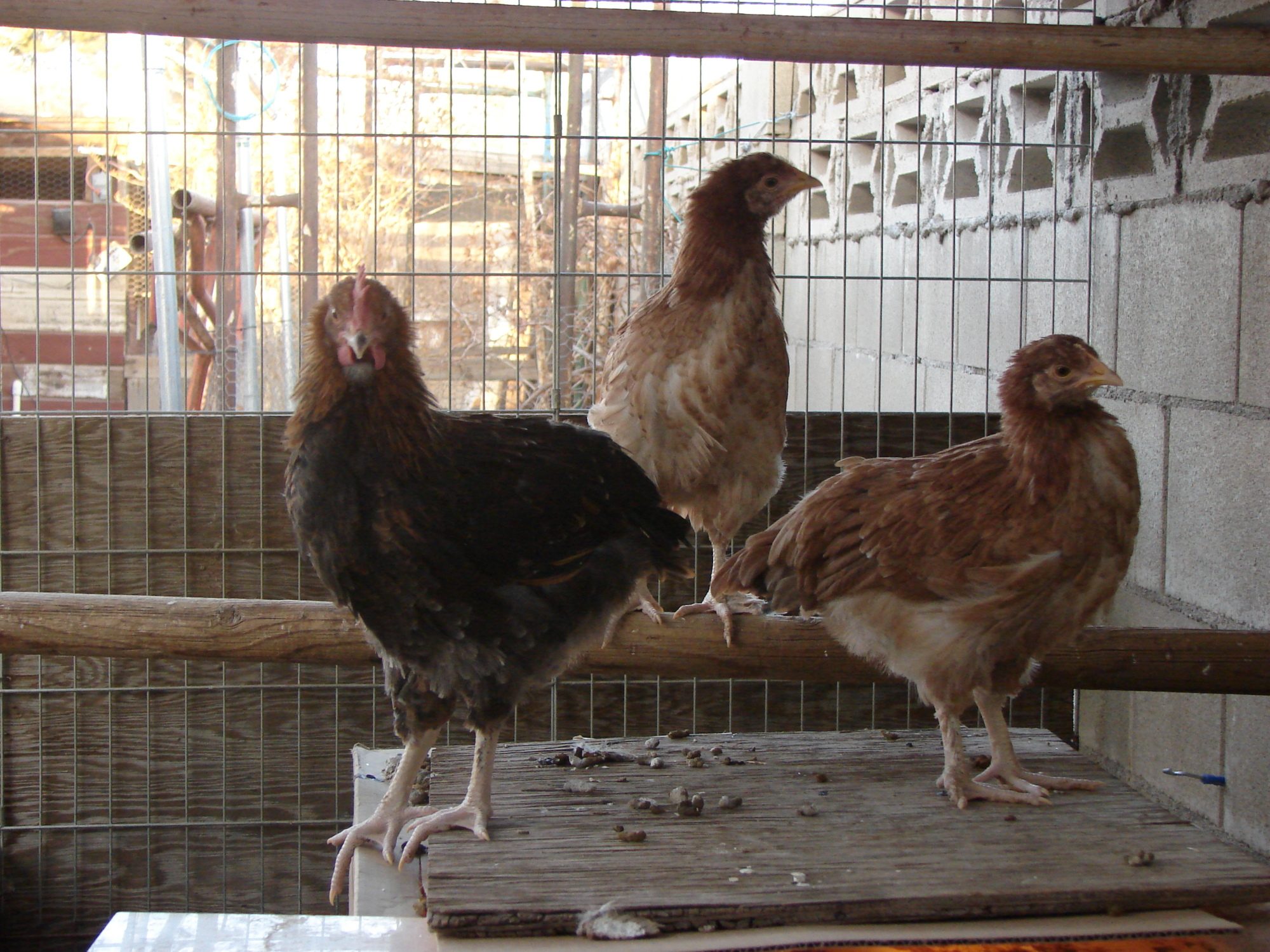 The set up, kinda. The board is to keep them from falling through the top of the brooder box.
Check out the waterer. This is how it's supposed to be used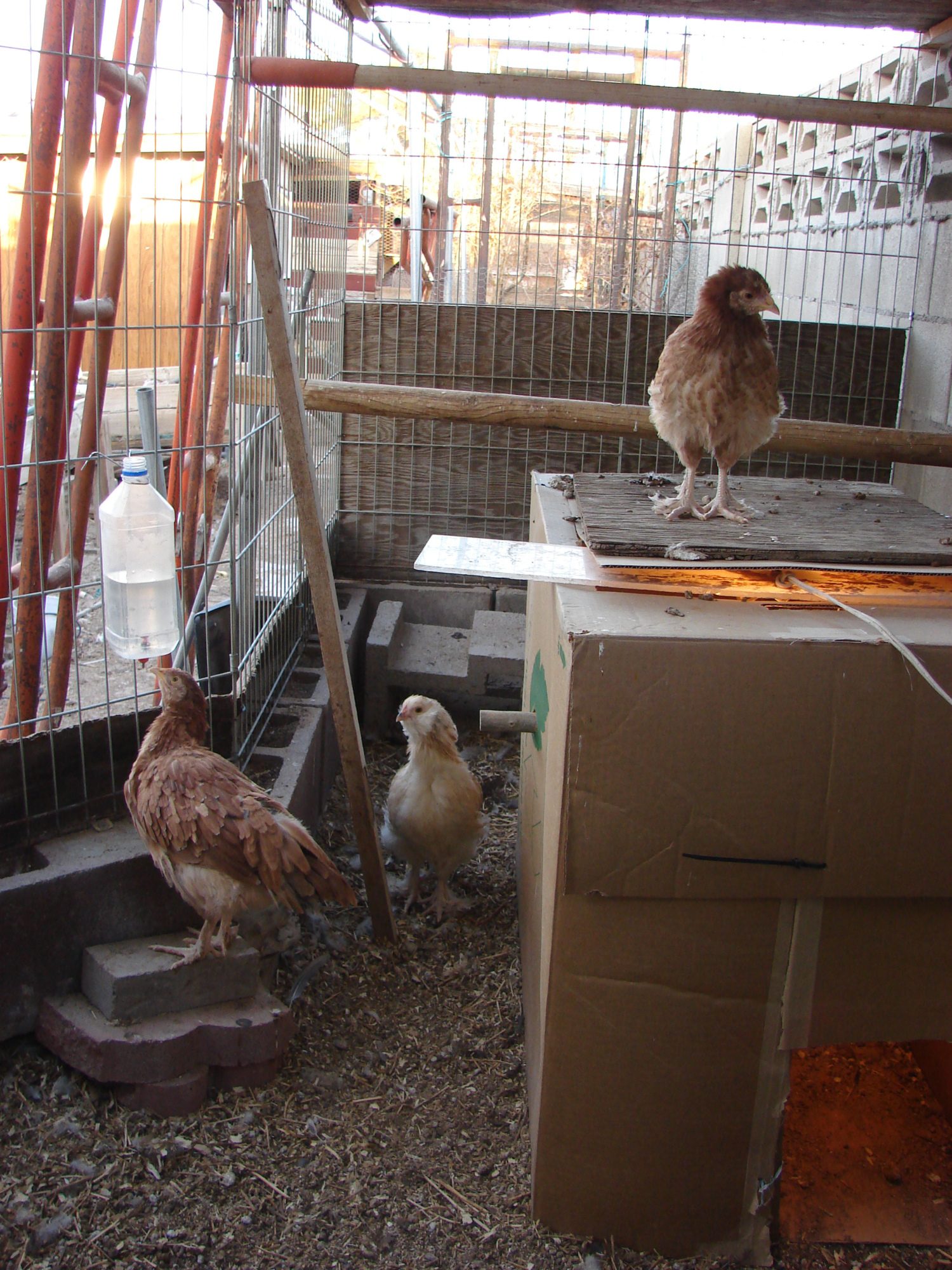 See, like this.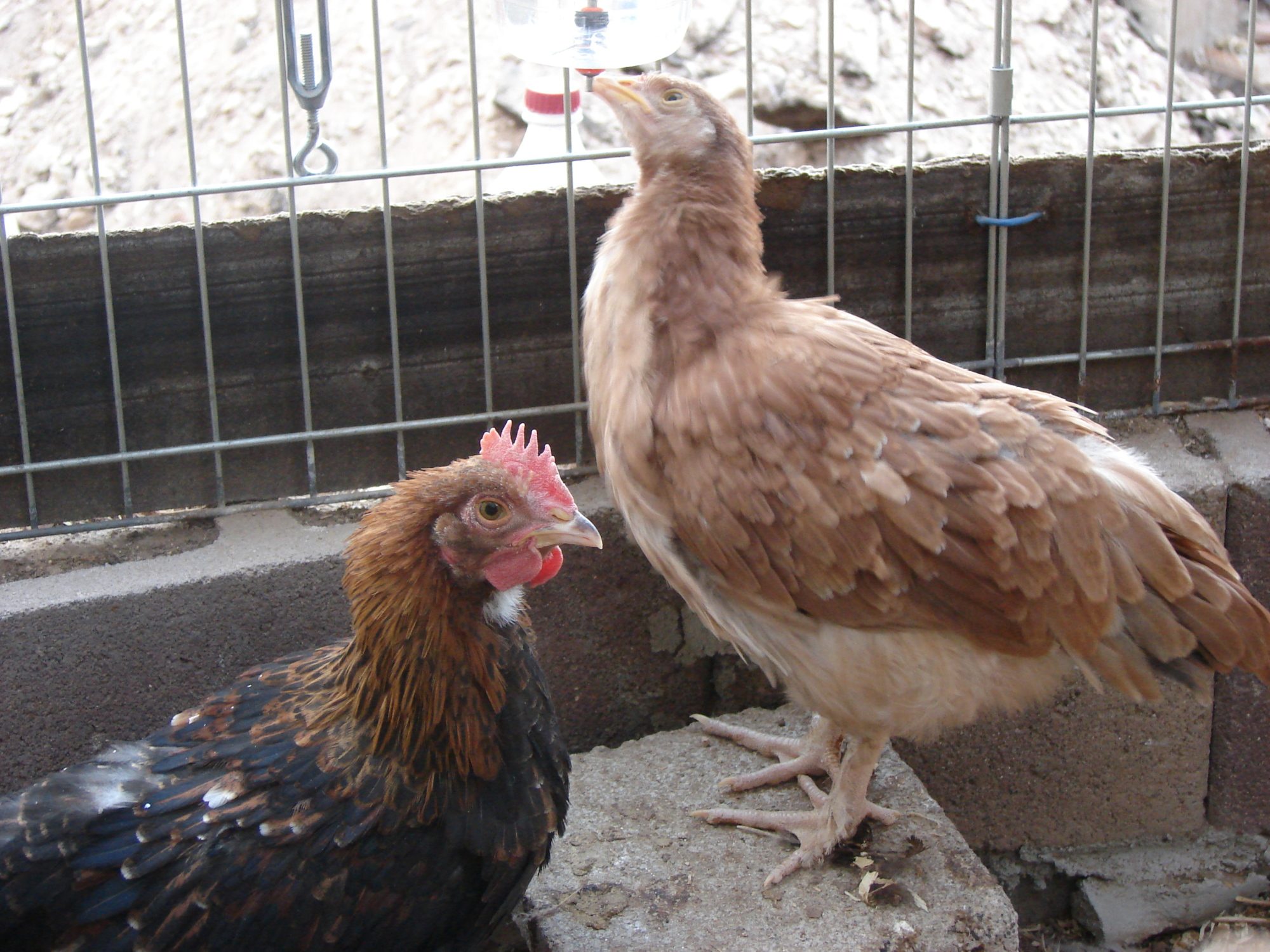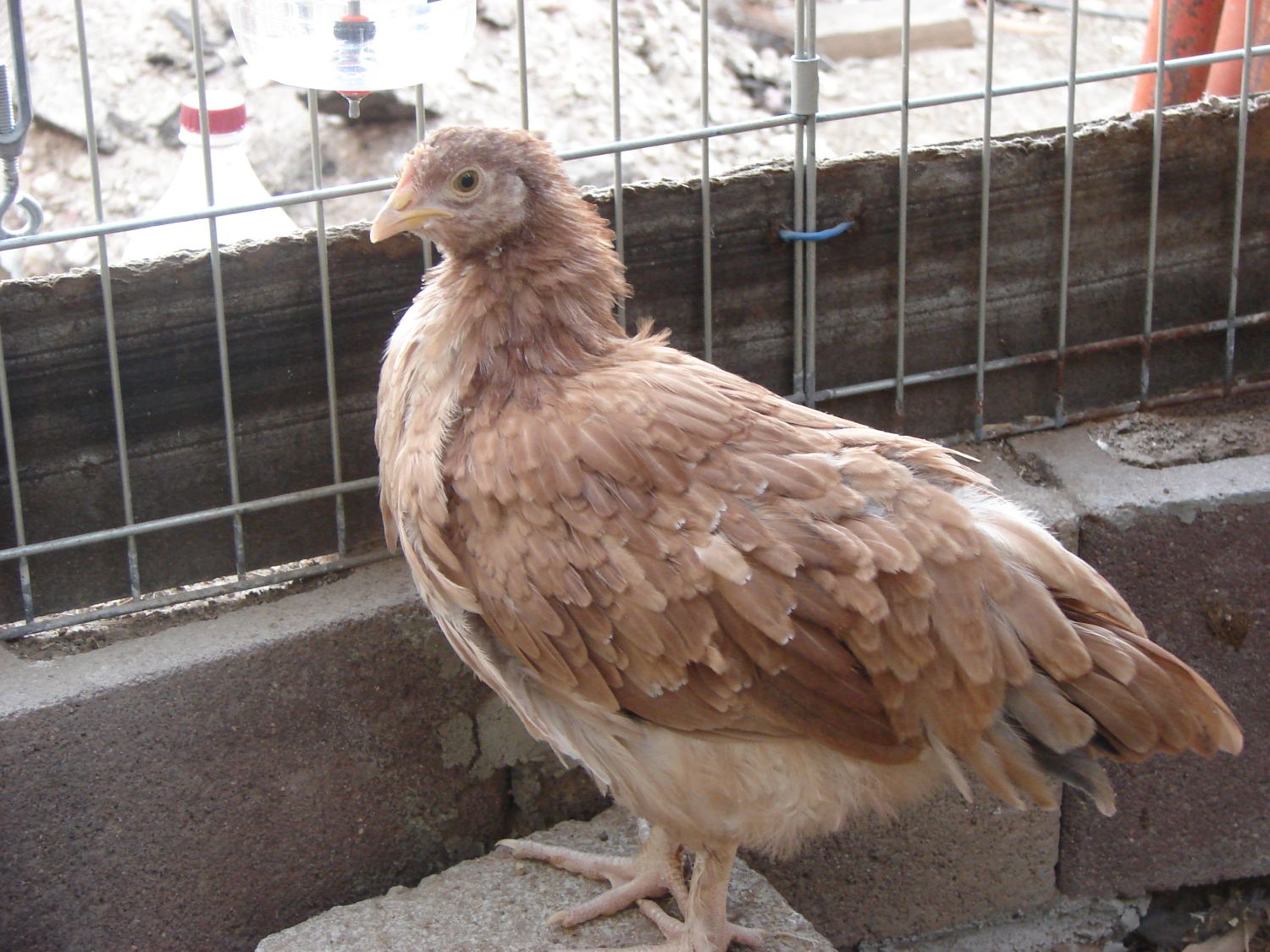 NOT like this! No, it's not wrong, just awkward.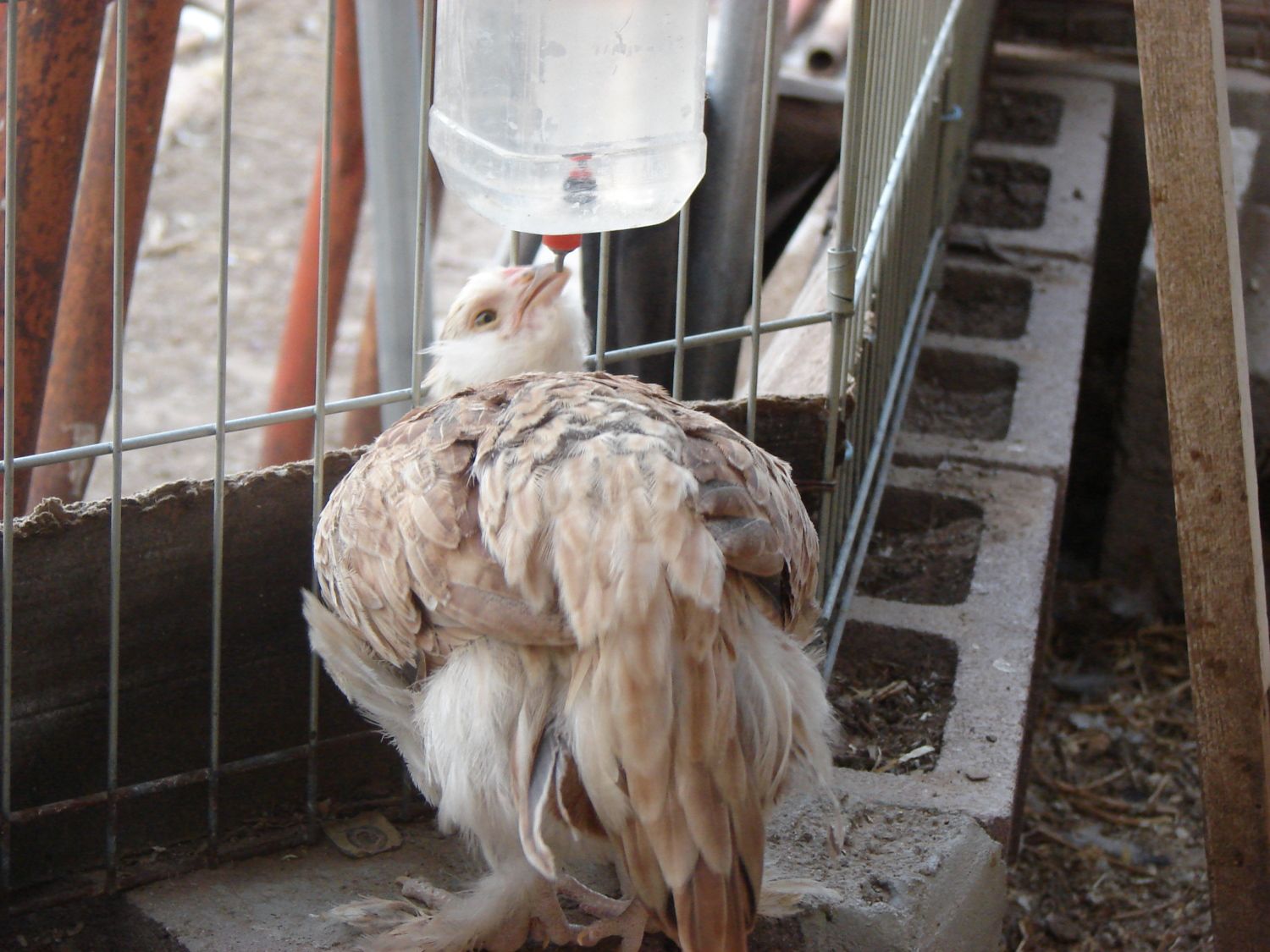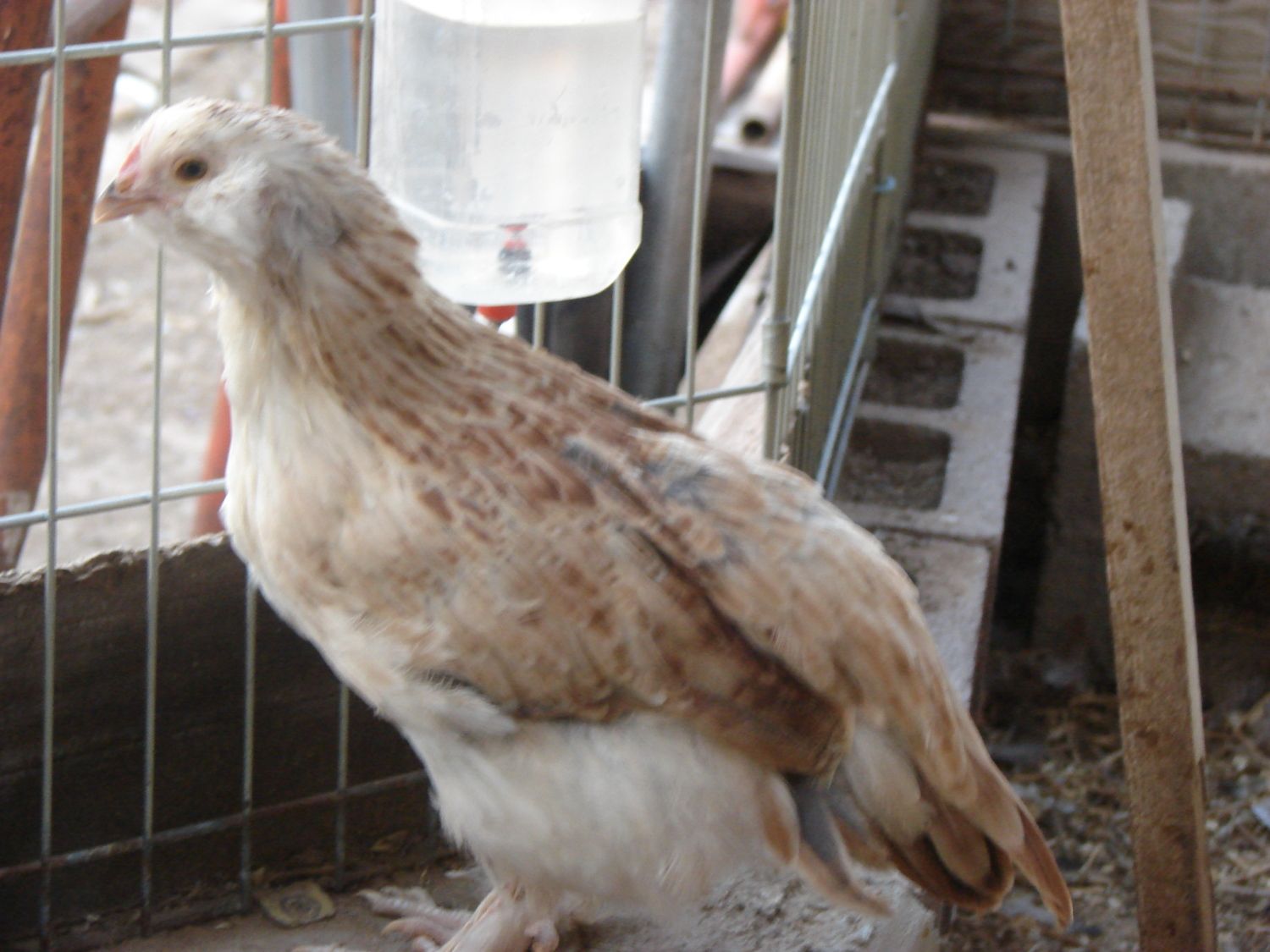 So, there they are. My most recent news is that I may have a broody. I'm gonna be searching for eggs before Easter!
Kindness is the greatest wisdom.  ~Author Unknown
So shines a good deed in a weary world.  ~Willy Wonka
Kindness is the greatest wisdom.  ~Author Unknown
So shines a good deed in a weary world.  ~Willy Wonka