I wanna see everyones horses here. Post as many pics as you want and anytime you want. Multiple postings with the same horses but seperate pics are welcome. Now lets see at LEAST 100 pages of these!!!

Ill start.

This is my newest addition that I got Saturday. He is a 10 year old 16.1 hand Black Overo (with one blue eye) Quarter Horse gelding I named Cougar.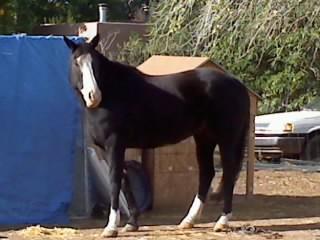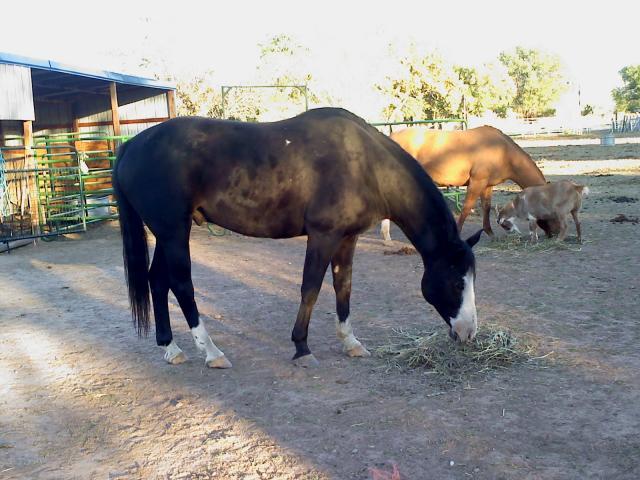 This my all time favorite mare. Her name is TigerLily and she is an 8 year old 14 hand Red Tiger Stripe Dun Quarter Horse mare.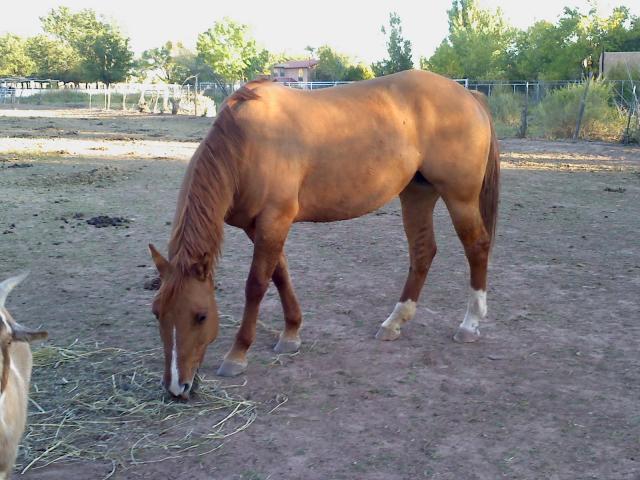 This is our rescue horse Sky. Im not sure on the breeds but he is around 13.1 hands, is around 13 years old, and is a Palomino Appaloosa (weird color right?).