Our chicks are now almost 5 weeks old. There are some notable changes in them, and we THINK we are beginning to tell whos a BOY and whos a GIRL. Can you give me your expert opinions on my guesses?

"ChickenDuck".....a BOY?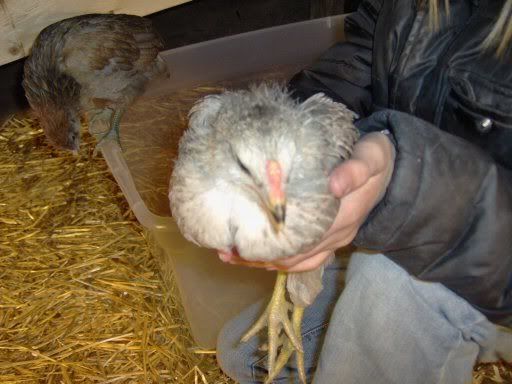 "HennyPenny".....a GIRL?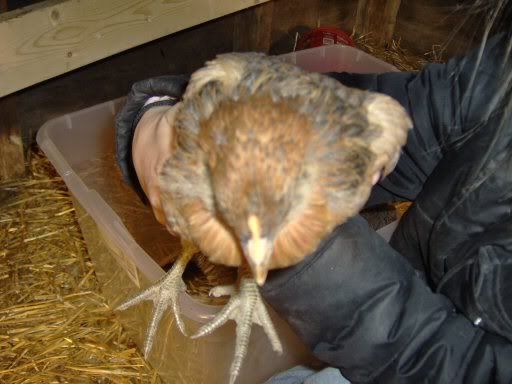 "Taffy".....a BOY?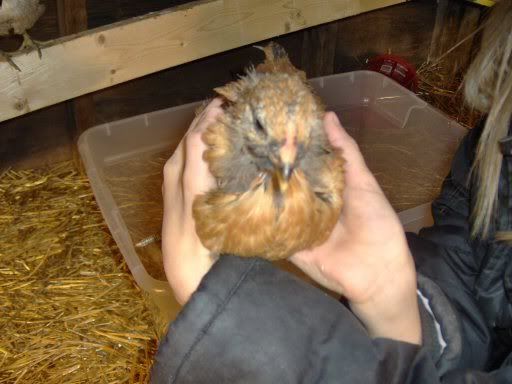 "Storm".....a BOY?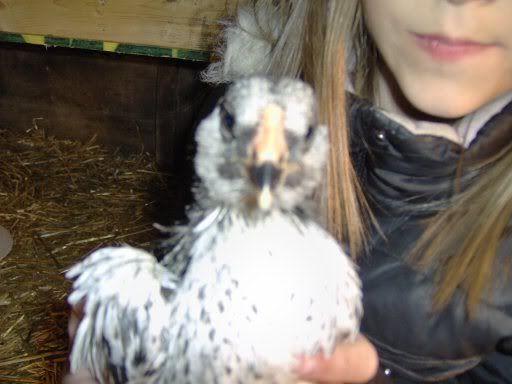 "Buzz".....a GIRL?



"Mocha".....a GIRL?



If we were right on these, we can guess from the rest of the flock. I was guessing that the ones with obvious redness to the comb and comb development were boys, whereas those without much of a comb and no coloration there were girls. Also, the boys seem much 'beefier'....they seem to have some real weight to them when you pick them up. Well....how'd we do for first time guesses?
Edited by 4H kids and mom - 4/7/07 at 10:32am