Oh, it's too early for a battle, you guys. Love the videos, especially of Zena checking out the new alien kids.
We had a major storm last night and in fear of the power going out, started a fire in the wood stove and turned on the little oil fired heater so I'd have a warm place to sit the bator for awhile. And I found my insta-heat packs to put under any babies in the brooder if we had no electricity. Thank goodness we didn't lose power, at least not yet. More rain coming.
Here are the two mini-Divas, the only two of these in this batch. There are more under my broodies and I'll start a new batch as soon as this hatch is over that will have some of Shadow's chicklets in it, too. I think black would have been cute, too, but I'm thrilled that one of the porcelains sired her chicks this time. One of Aimee's is pipped and one of the BR x EE. Today is Day 20.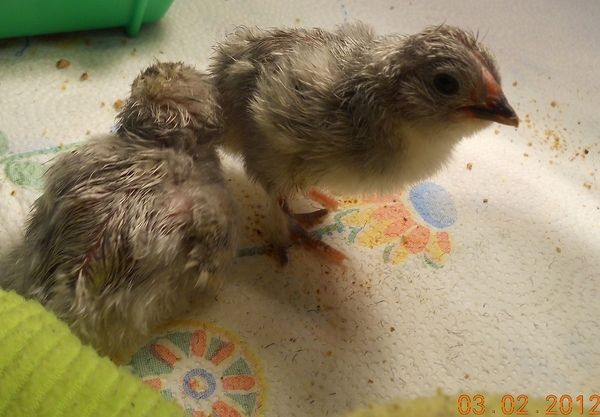 ~A dog on its owner's property is a pet; A dog on someone else's property is a predator~
Living the Good Life in the North Georgia Mountains~ Cynthia
~A dog on its owner's property is a pet; A dog on someone else's property is a predator~
Living the Good Life in the North Georgia Mountains~ Cynthia