Quote:
Originally Posted by
Boggy Bottom Bantams



haha, that's a good thing you didnt order silver LL,
You'd be waiting A LOT LONGER...Lord seems every body wants them.... I'm gonna have to say no in a bit and get some for myself too, I need about 15-20 more to add to the breeders. I just cant keep up with them as is....
as is , should have those you wanted next week I hope
speaking of that too
Nanakat,
going to start working your order tomorrow, hope to have it ready Monday, thought you and JJ were in competion for the same colors, but yall good so I can get both yours looks like.
Will be glad when I get caught up and can work them as they come in, much better that way, on me at least.
Got 121 eggs today, 90 yesterday and 102 the day before, so shouldnt take long at this rate
 The eggs are coming!! 
Quote:
Originally Posted by
speckledhen

Some pictures from the brooder today. The huge yellow chick is a pure Delaware and the one with a tail and wing markings is a Delawegger (Del x EE) so you can ignore them, if you dare. It's hard to ignore a Delaware, LOL. They're 5 days old today.
First, the progeny of Rufus with my lav Cochin-only two of nine were black, so the rest were sired by the porcelain males. One black is quite small, the other very round like the other Coch'Anvers: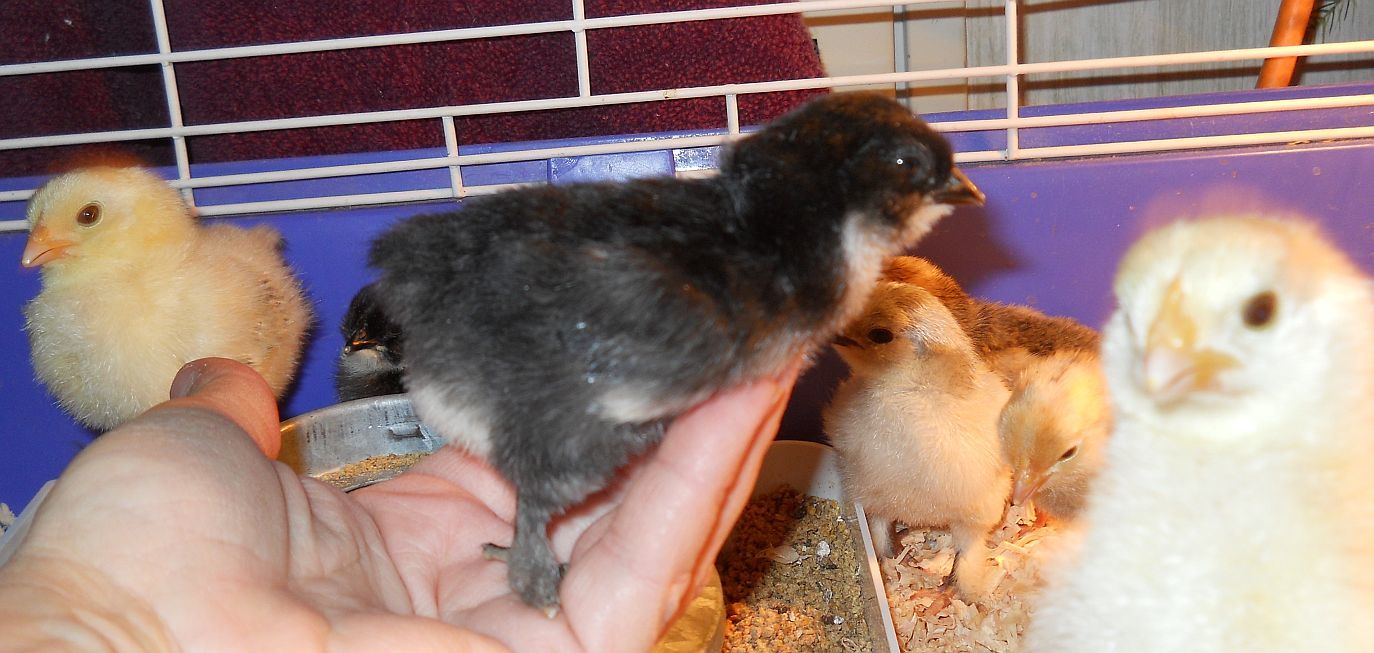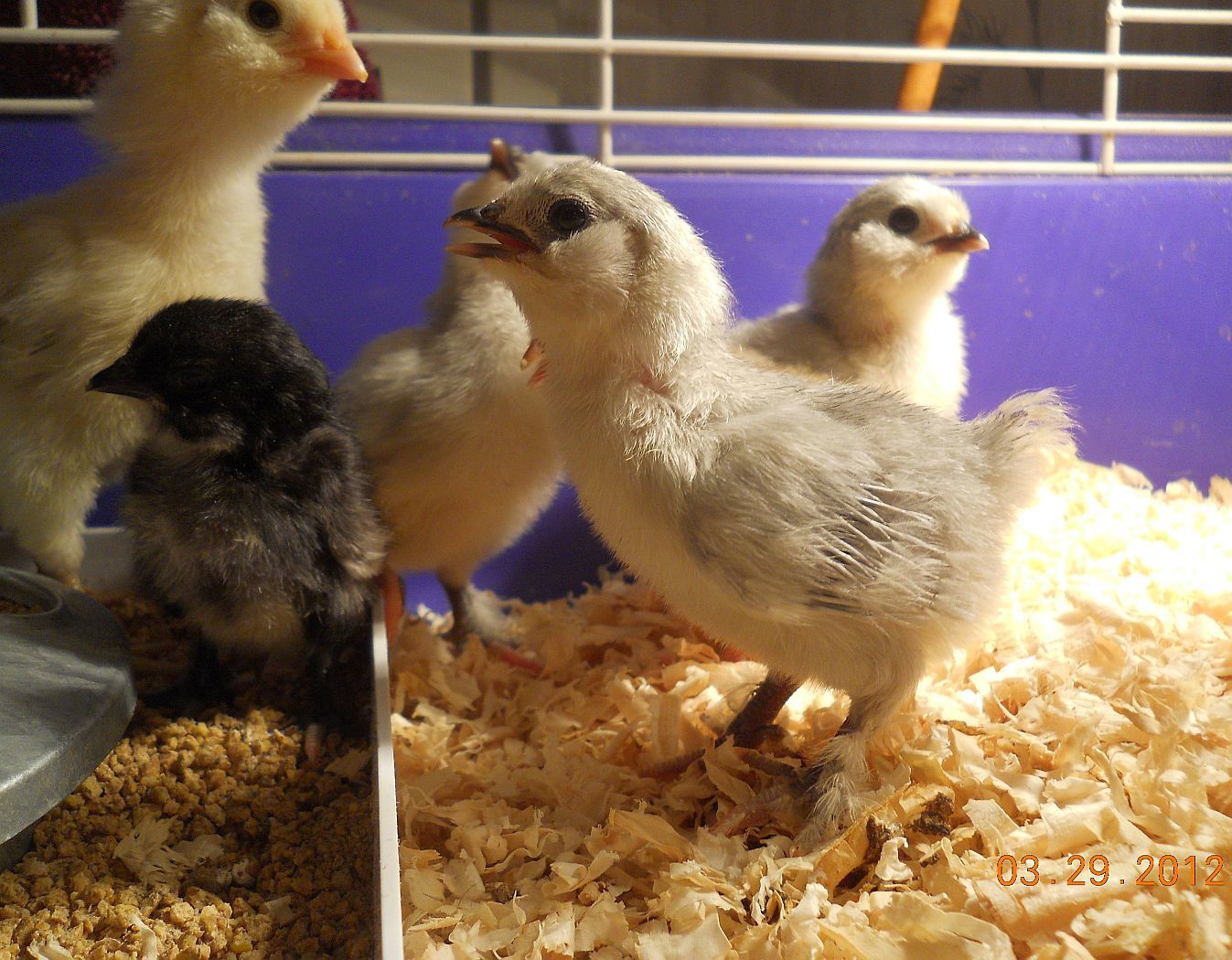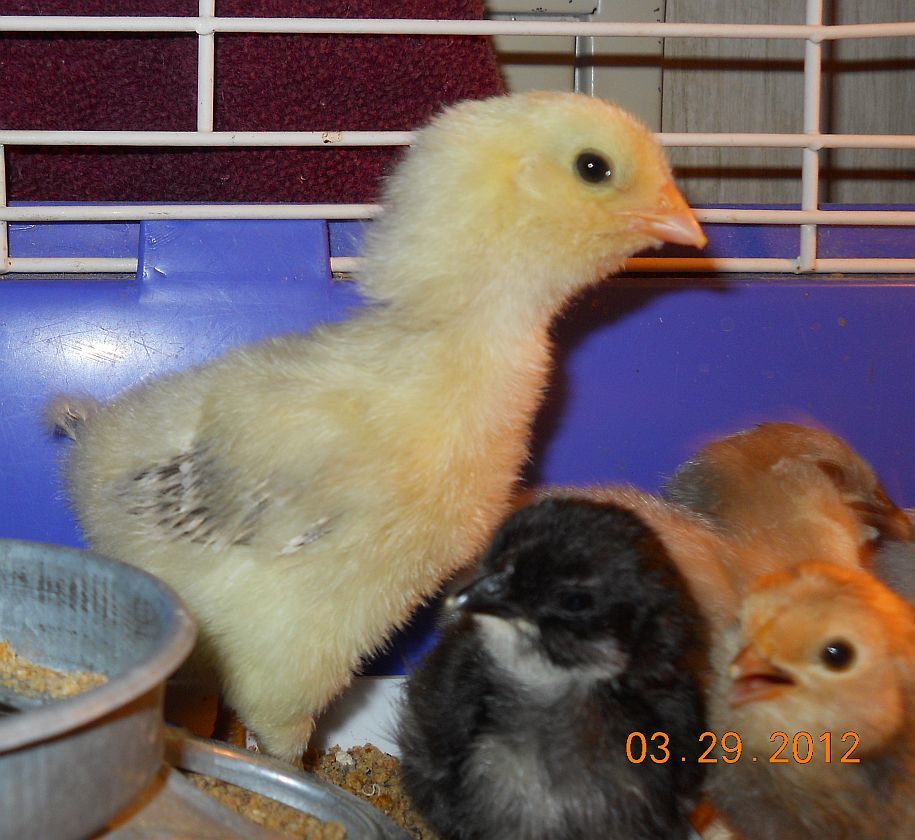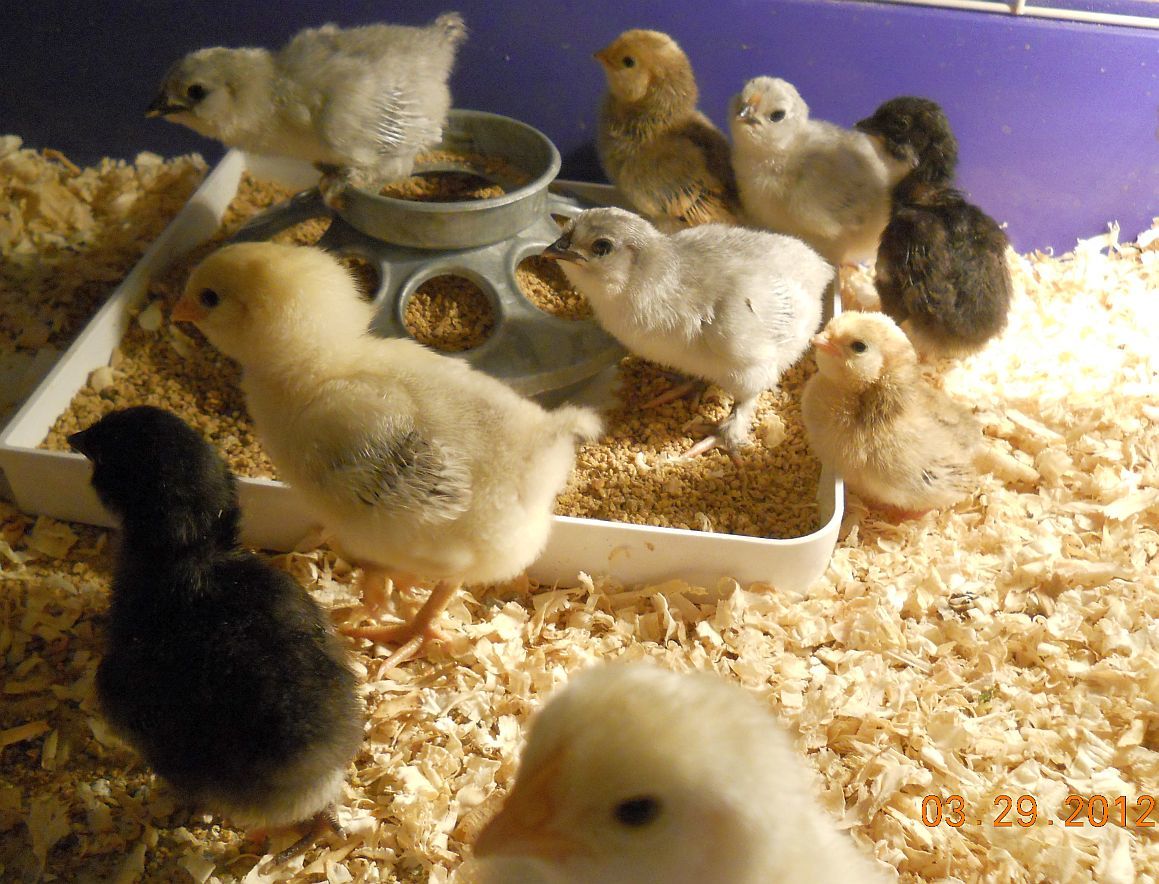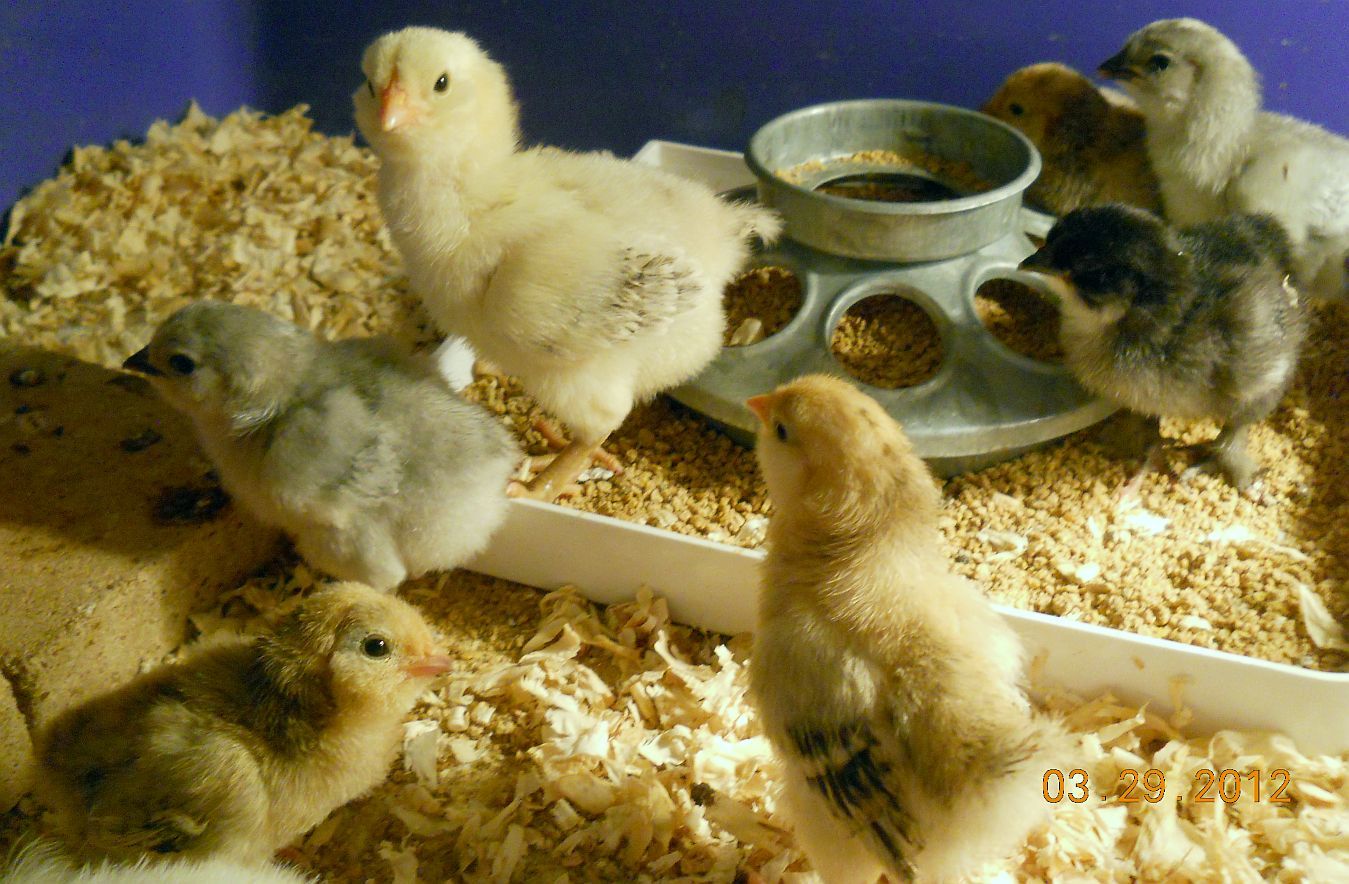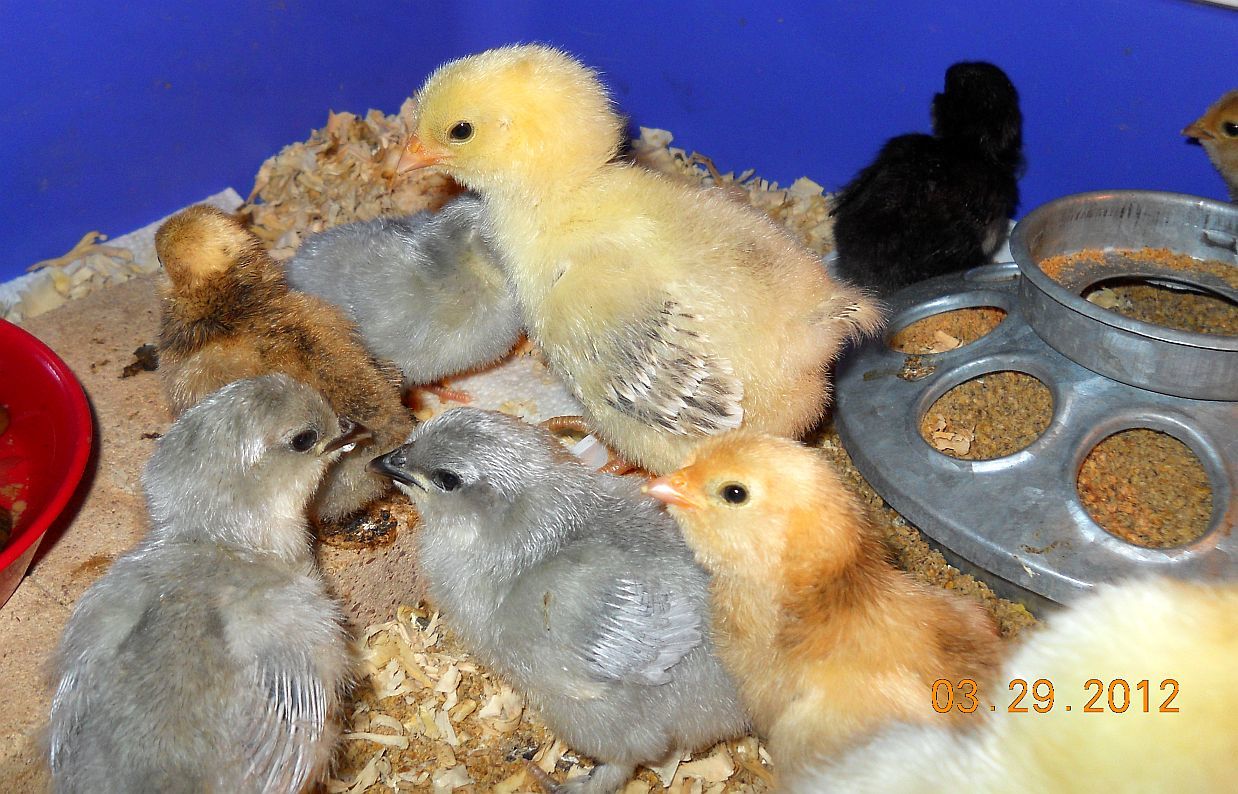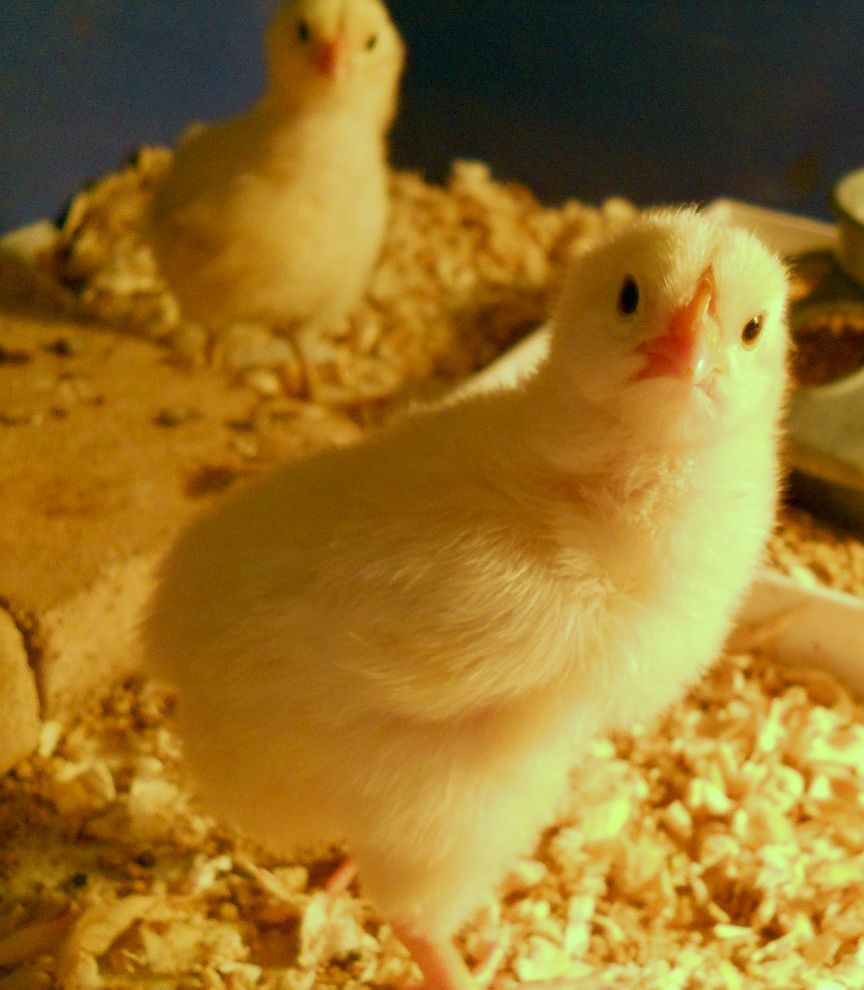 Cuteness in person!!!