Our chickens are nearly six months old now. We have two Dominiques (one just started laying this weekend), two Golden Campines, and two Silver Speckled Hamburgs. The Hamburgs are obnoxious. They cackle loudly all the time, the refuse to be handled and really thrash around when caught, and they're quickly being outgrown by the Campines, who used to be the smallest birds in the flock. I have read (obviously after purchasing them as three day old chicks) that Hamburgs are not a good chicken for beginners, and that they tend to be a fussy breed. Does anyone have experience with these birds? Mainly, I'm wondering if they will ever mellow out. They're also still growing, and I hope they'll put on a bit more weight. It's hard to imagine a very big egg coming out of one of these glorified pigeons. Seriously, they are gorgeous birds, but they drive me a little nuts at times.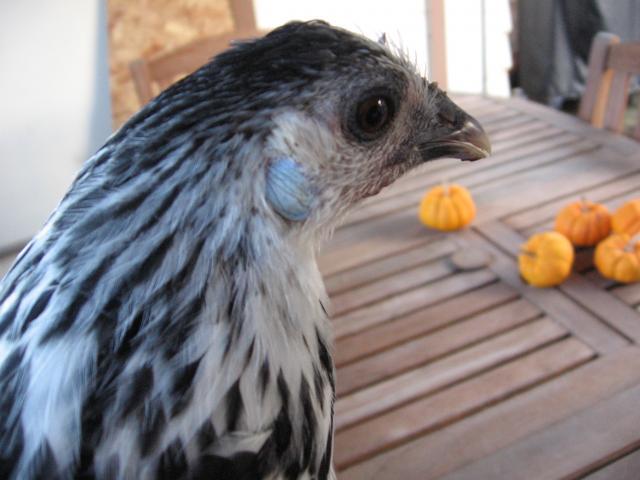 This is Portia. Her earlobes are still blue. I've read that they will turn white as she gets a little older.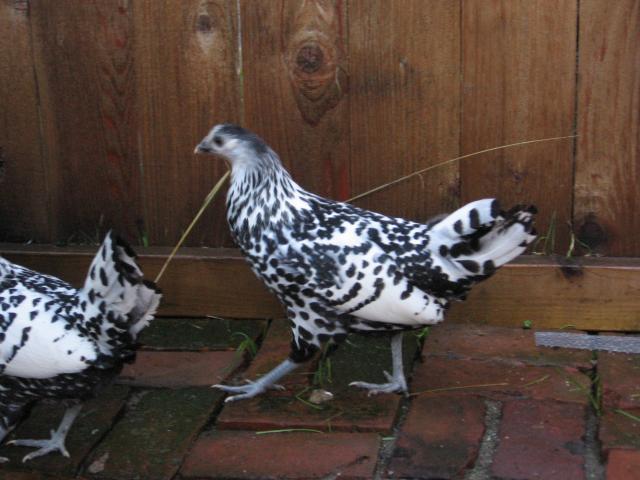 Portia is on the left, Ellen is on the right. As you can see, they are very beautiful birds. Impossible to catch, but beautiful.
Edited by taylorgirl6 - 12/29/09 at 2:26pm