Almost done with my quail setup, just need to set up a cage for freezer camp candidates and extra males. 
First pic is my breeding pen. Currently separated into 4 sections, about 2x4 size each. Made from extra lumber, palettes, siding, and whatever I can scrounge around. Hardware cloth bottom, side, and divider. Top is made from soft wire mesh used for vents. Just installed a watering system so I don't have to deal with cleaning up dirty water dishes. The system uses pvc pipes, and nipple waterers connected to dripper lines that connect to the large bucket on top. Inside the pen I separated 1 foot (in the back of the pen) with plywood bottom to hold sand. Thats where they hang out. The leftmost pen has 8 quail, 6 females and 2 males. 4 of those females are laying. The right 3 sections contain 4 females and 1 male each (except the right most with 3/1 ratio). Those are almost 4 weeks old, coming from james marie and stellar gamebirds. They range in size from 160g to 210g at 26 days old.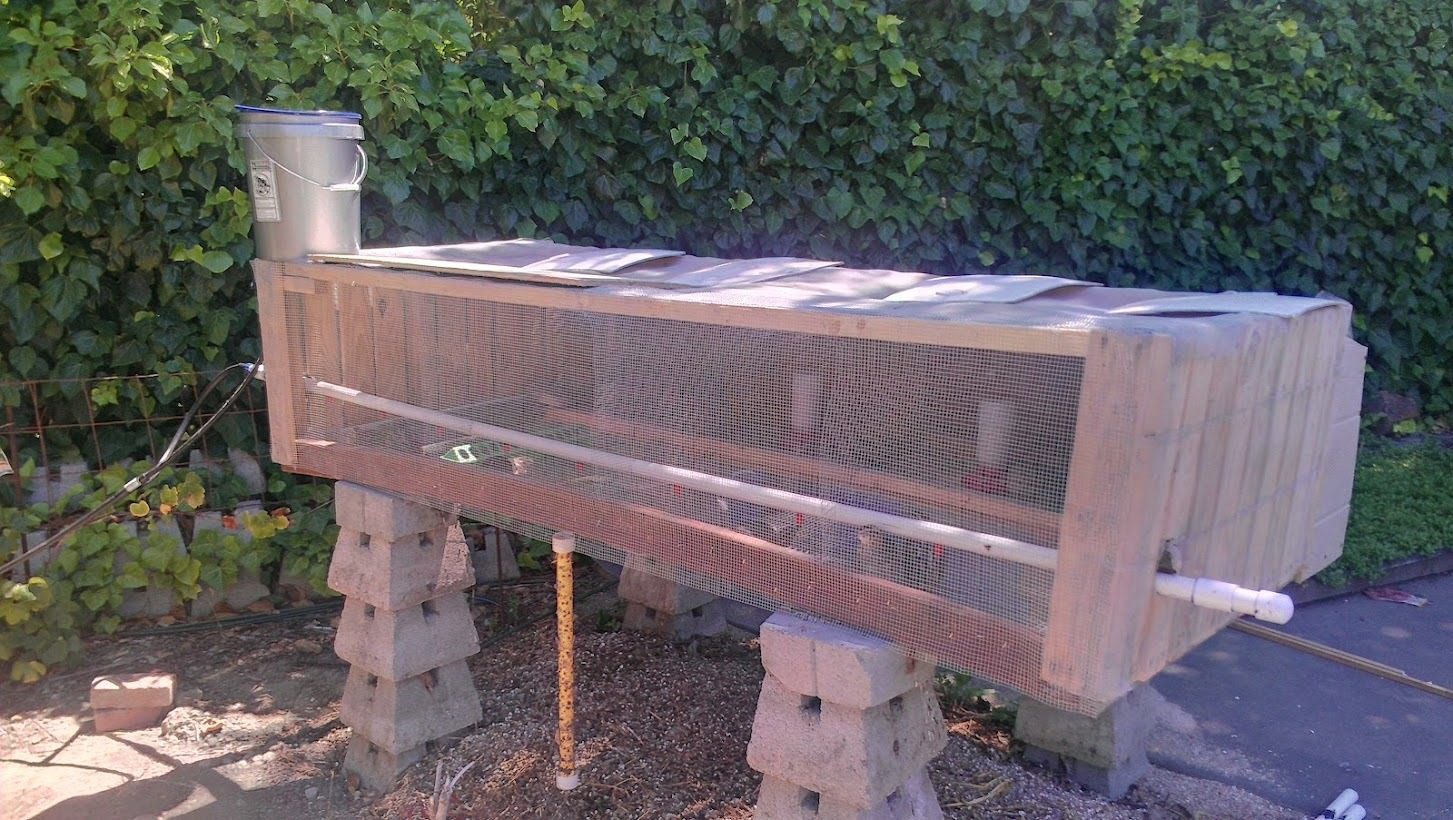 This on the bottom is the other smaller pens I have. Their watering system is connected to the same one above. The smallest pen way in the back contains the 2 light colored quails I got from the hatch. One is male and one is female. going to breed them together and see what I get. They have the wild color pattern but is very light colored. 
The pen right in front of that is my females for eggs.
The big pen to the left right now is for holding the males, but I will use that as a growing pen later on and move the males to the freezer camp cage.