How many members are familiar with amigurumi? (Pronounced am-ee-go-room- ee)It is Japanese for "cute yarn". They are small items that are knitted or crocheted and use very little yarn.
I just found this craft a few days ago and I am hooked (crochet hooked)



I was looking up patterns online for crochet teddy bears when I found amigurumi.
One site I found was Lionbrand.com and it had this cute chicken I want to try and make.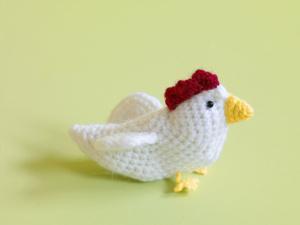 link: http://www.lionbrand.com/patterns/90229AD.html?noImages=


Does any one else know of websites that have amigurumi patterns? I'm always looking for new things to try



What are your experiences with amigurumi?