Monte is a sweetheart.
And a wealth of information.
I have just hatched out a herd of his babies, and they are feathering in nicely..a fantastic bloodline addition to my existing flock.
I am getting weary of hatching, brooding..all the little water fonts & marbles....


Never thought I would say that..but I think after the eggs in the incubator are done, I am taking a incubating vacation.
Right now my cabinet if packed with gambrels, mutant melanistics, games & more Icelandics.
The first 3 for a friend.
I am doing her hatching service, and she picks up her chicks the next day to brood them..I have no brooder space left.
I have a 3 week old flock of meaties & dark cornish growing out...

The next thing I put in my incubator will be a large set of the feather-shanked & toed Cuckoo Marans I have been working on...finally got 2 gorgeous and very NICE cockerals, just crowing & doing their jobs and are so super friendly.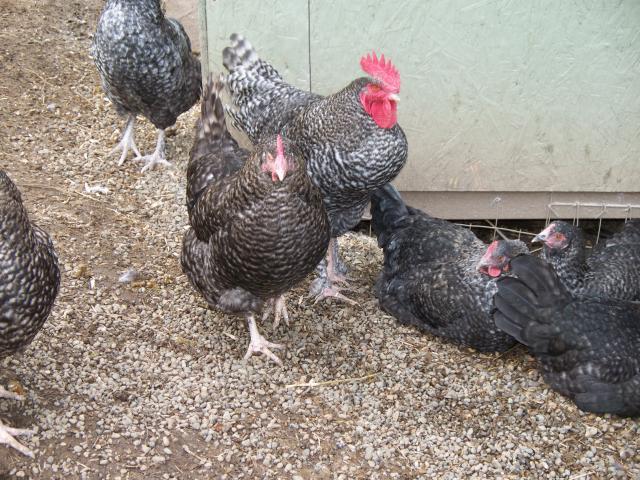 Proud of that flock.
The Javas will grow and go in with the existing Javas, also very friendly and beautiful birds.
I might add, that the hen from haTHOR is the spoiled little girl !


She lays (4 to 5 X a week) 2 eggs a day!!!!!!!
OR 1X a week, she lays an egg the size of a runner duck egg=double yolker.
Outside of all this, working on a mottled Ameraucana hatched out from Blues...a beautiful fluke!!!!!!
She is pure black & white, not beetle green black either!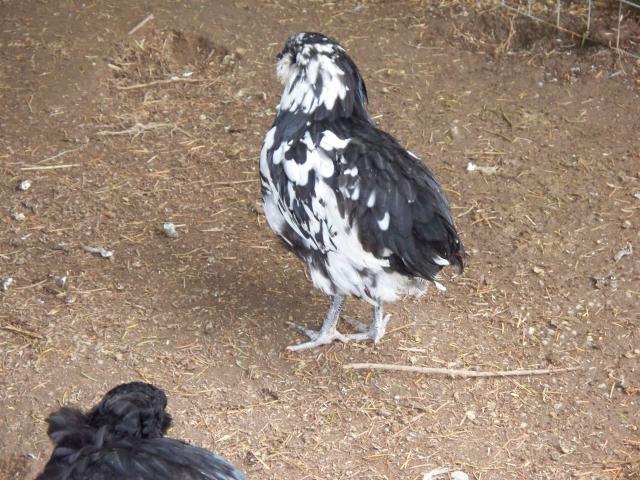 So I WILL develope this further.
I also have a gorgeous flock of Buckeyes hatched & in their own coop now, from Chris McCary....



and here is my spoiled Cockeral, "JC"


he is also in my avatar !

and here is some Bowen Java chicks: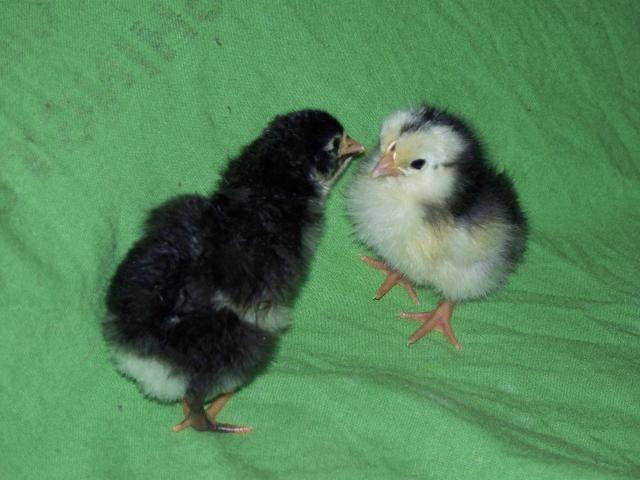 Well, I am exhausted with the garden & we are working on building our house, got the foundation poured a week ago~



So, signing out for now...have so much to do everyday since our weather has given us a long, long wet winter.
Bye guys!

 French Silver Cuckoo Marans  , Bielefelders, Silver Wheaten Sulmtalers , & Wheaten Sulmtalers, Black and Silver Ameraucanas, and now white sport Marans ? OH MY !!~~~~~~~~
     Member  SPPA, WFF & the AARP 
  NPIP # 91-182
Anyone can e-mail me at : Spiritwood_Farm@comcast.net~~~~~~   
 French Silver Cuckoo Marans  , Bielefelders, Silver Wheaten Sulmtalers , & Wheaten Sulmtalers, Black and Silver Ameraucanas, and now white sport Marans ? OH MY !!~~~~~~~~
     Member  SPPA, WFF & the AARP 
  NPIP # 91-182
Anyone can e-mail me at : Spiritwood_Farm@comcast.net~~~~~~