My sizzle is the splash above and my silkie is the blue that won with my daughter at the fair, but here is another picture of her.  She doesn't cooperate well when I am photographing.  Silly bird!
Lady Peckington the Smooth Splash Sizzle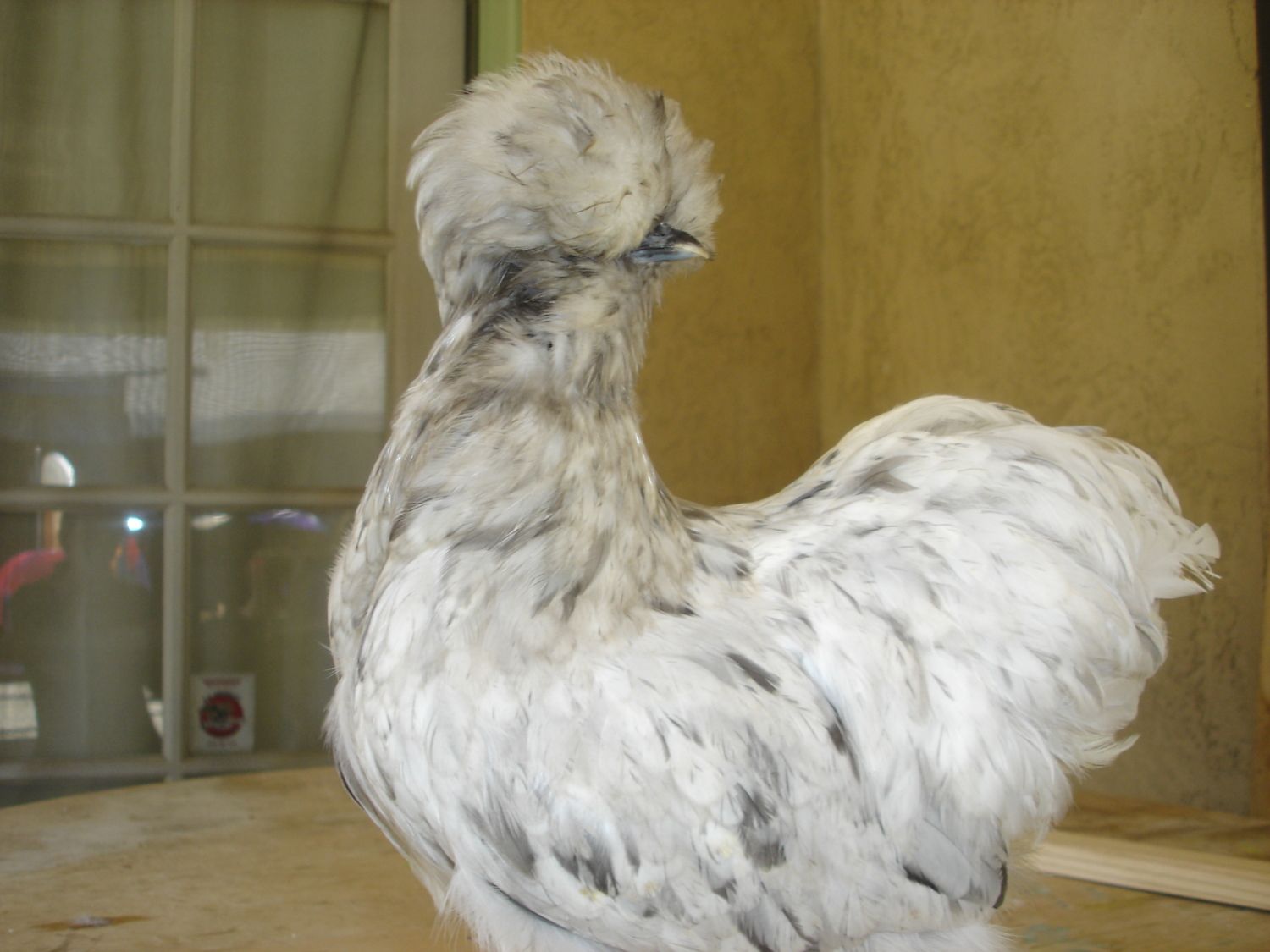 Madame Black Pearl, the blue silkie about to get flipped over: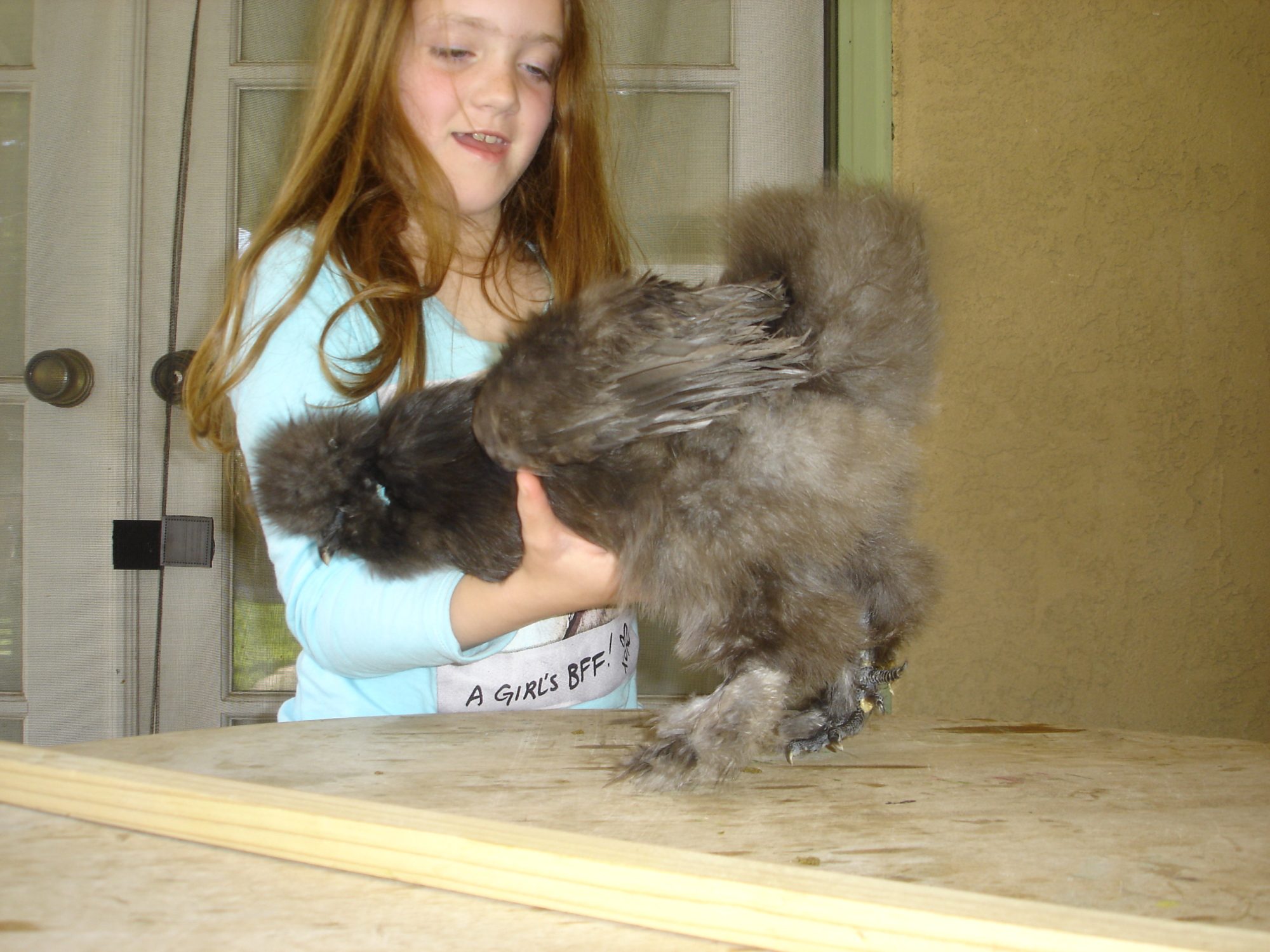 And for good measure (even though they aren't silkies)...my chicks Peanut and Penny because they are adorable.  I'm kind of wondering if some silkie is in my cochin chick because she is awfully fluffy.