How about my babies Kelly?  Just kidding. I know the white is a boy but I think the other one is a pullet.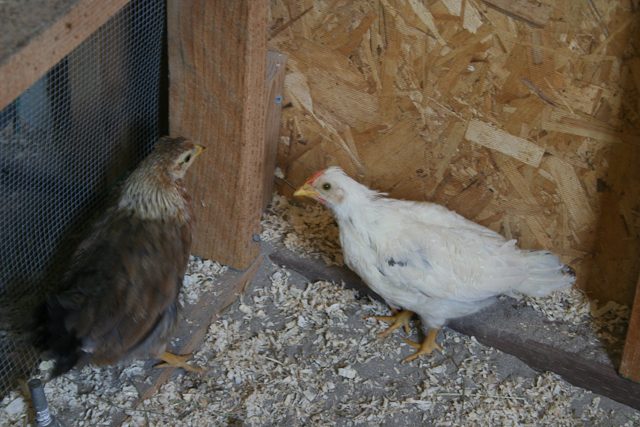 I actually see a little of the feather issue in the white cockerel so he is outta here. Would be anyway. I don't need roos. He will go to farmer Fred when he gets a little bigger.
I think the feathering issue, at least in my flock, is mostly in white birds. I only have two white hens left and I think I am going to send them to Fred too. I know they don't breed true all the time but it seems like maybe I can tackle the issue from the hen side at this point. I was going to re-home one of the white hens anyway because she goes over the fence every day.