I have a mean little Dutch bantam rooster.

Whenever he sees me, he flys up and pecks me.

I do not want to give him away because he has been through so much with me, yet I hate it when he attacks me.



so, how can I tame him? Hes made it so hard for me that I put out food and water to last a week, and I watch them play from the window.



have any of you managed to tame your meanie roos?

please help, hes a cute boy and I would hate to give him up or lock him in a cage.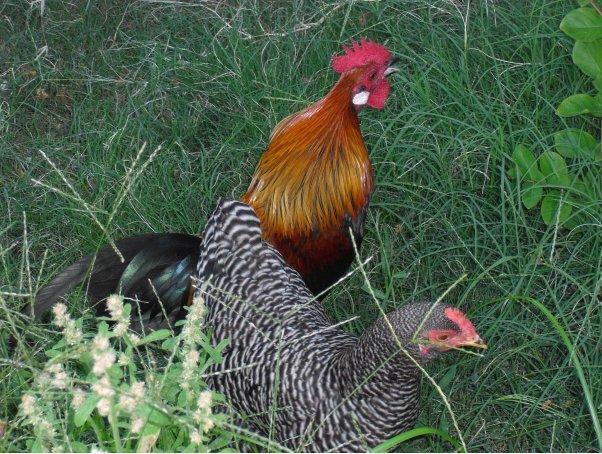 oooh btw: hes my avatar <<<
Edited by RW19290 - 2/20/10 at 7:51pm
1 Nazi Dutch Bantam Rooster, 1 Plymouth Rock Bantam, 1 brown frizzle cochin mutt
1 Nazi Dutch Bantam Rooster, 1 Plymouth Rock Bantam, 1 brown frizzle cochin mutt