It was asked of me why should you not breed two frizzles?  The answer is because a double dose of the frizzle gene produces brittle feathers, can cause less feather follicles to form, and can make for a sad looking bird.

I have found this out the hard way.



This is a photo of the worst case scenario.  This poor chick has about half the amount as the other chicks her age, and probably won't have many to talk about when she's full grown.  I have two others that have the same type of feathers, but aren't as bad as her.  The feathers are long, curly, wiry, and tend to lose their vanes, leaving a bare, hard shaft.

If you want to breed frizzles, always use a smooth feathered bird to mate with.  Statistically, half will come out smooth, half frizzled.   I only got one smooth from 6 eggs.  These chicks are 5 weeks old.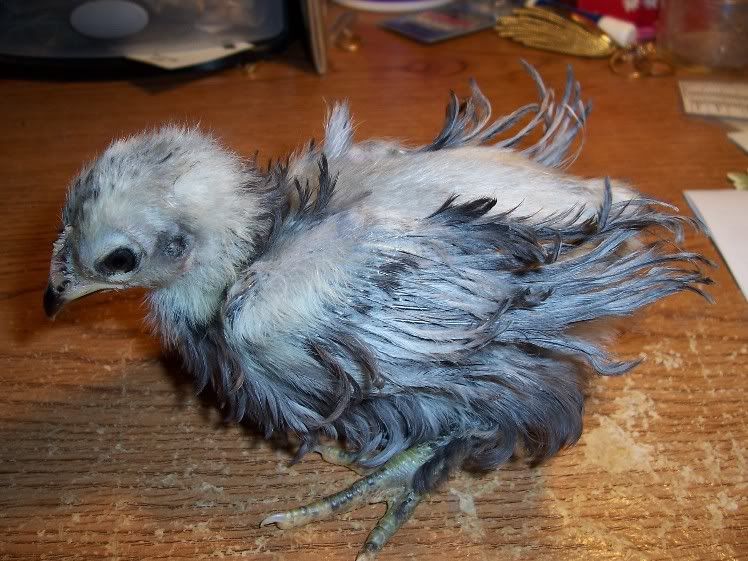 Her brother from the same hatch.  He's nearly completely feathered.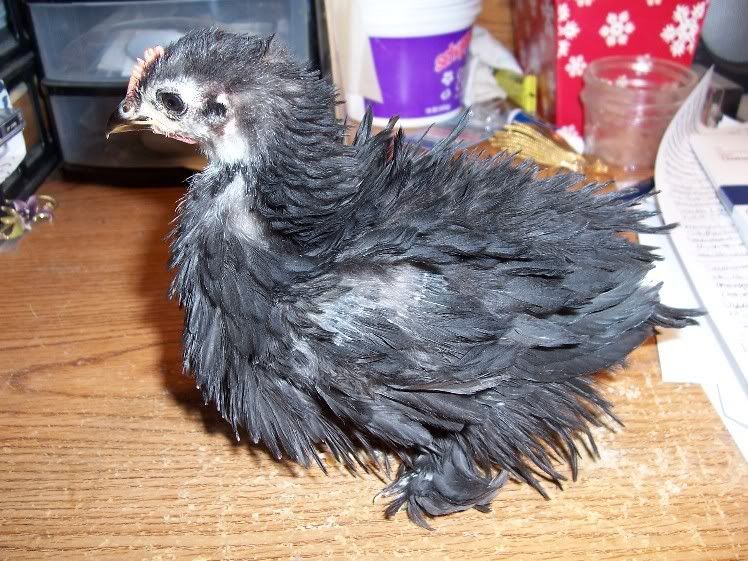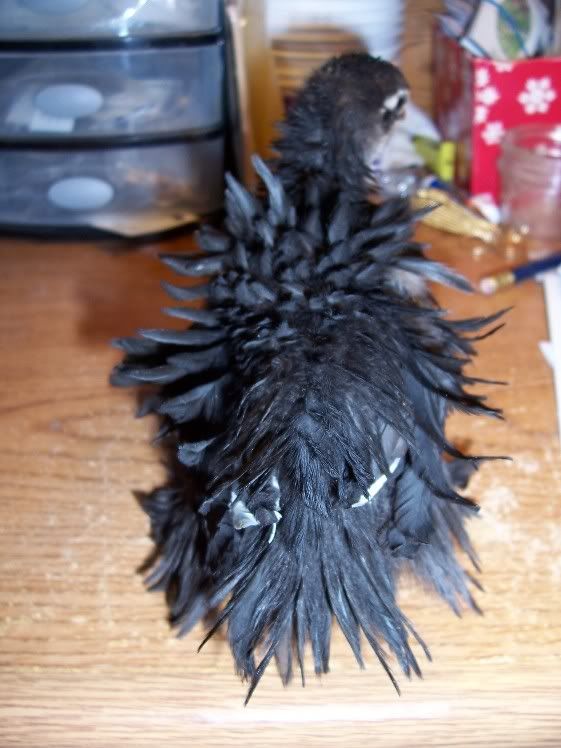 Edited by Blisschick - 1/26/08 at 9:14pm