Cloudy and the babies are still doing great. She's such an awesome mom. I removed the dog crate today from the coop in hopes that they can all sleep together peacefully. So far when I've had them out, things have gone well with Cloudy, the chicks and the others.

Here are a few pictures from Cloudy and the kids free ranging today:

"Ok kids...let's warm up by doing some jumping jacks"!



"How many times have I told that rabbit to stay off our territory"?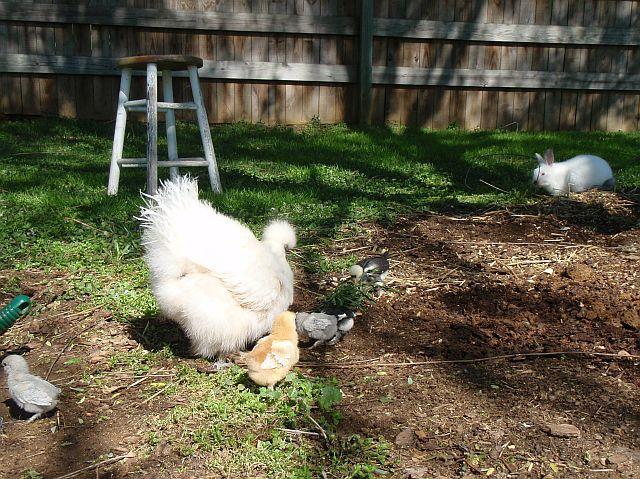 I SAID STAY AWAY!!!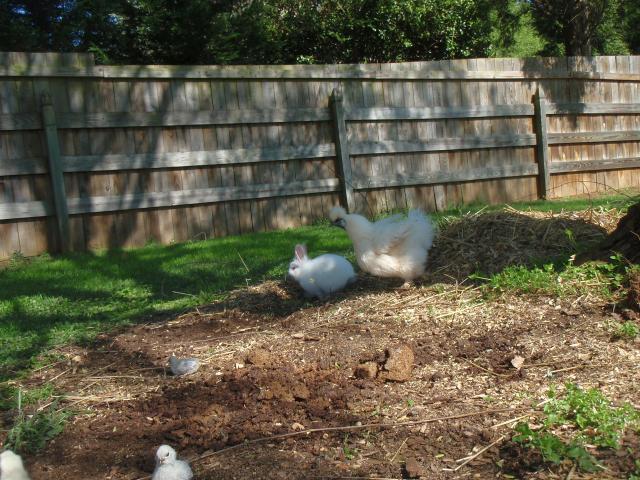 "Kids, pretend he's not there".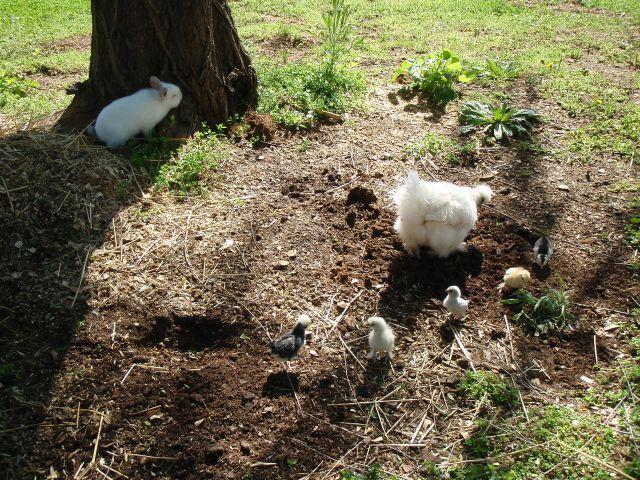 One happy family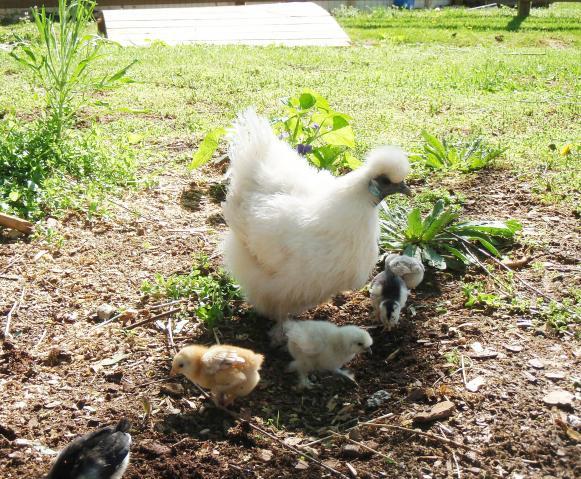 EE's * Polish * Brown Leghorn * Black Leghorn * Self-blue D'Uccles * Dixie the Walker Hound * Lilly the Heinz 57 mix* 2 Bunnies *
EE's * Polish * Brown Leghorn * Black Leghorn * Self-blue D'Uccles * Dixie the Walker Hound * Lilly the Heinz 57 mix* 2 Bunnies *