Ok, thanks. I figured that would be the best one to use.


Here are a few more pics of the last 2 weeks of activity on my project:




Here are the 4 piles of gravel and pebbles that I bought. The 2 large green piles are Jade Pebbles. The 2 darker and smaller rock piles are moon pebbles.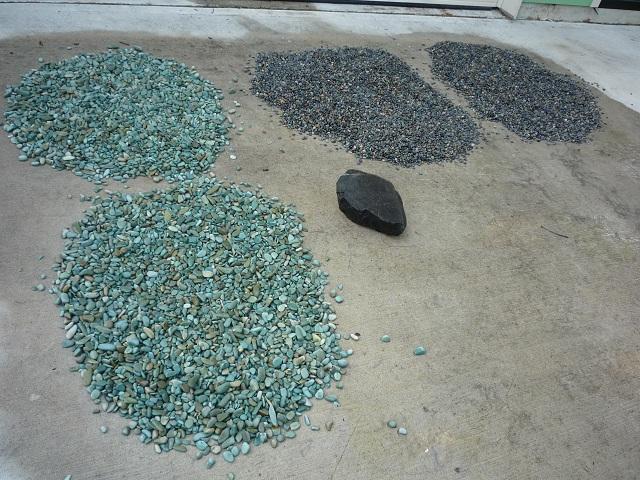 Here is a close up with some coins for scale: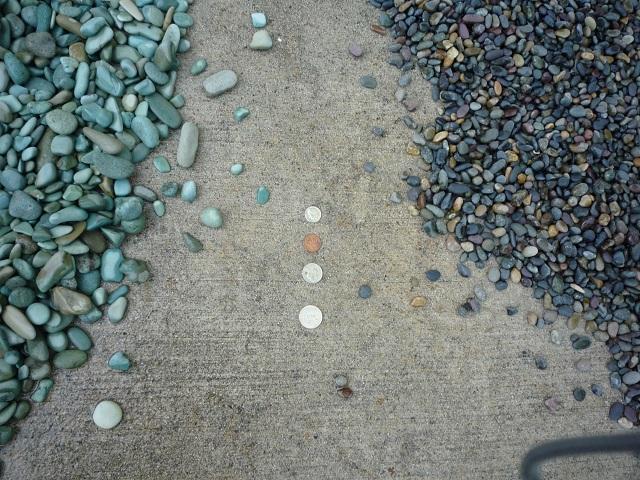 Here is the painted wood: