My poor sweet silkie hen Blossom has been limping for 4 days now.

I'M SO STUPID -  I though she had injured her leg since she started limping from one day to the next, so I never thought to look under her foot until tonight



She has a huge, hard lump on the pad of her foot that seems quite painful: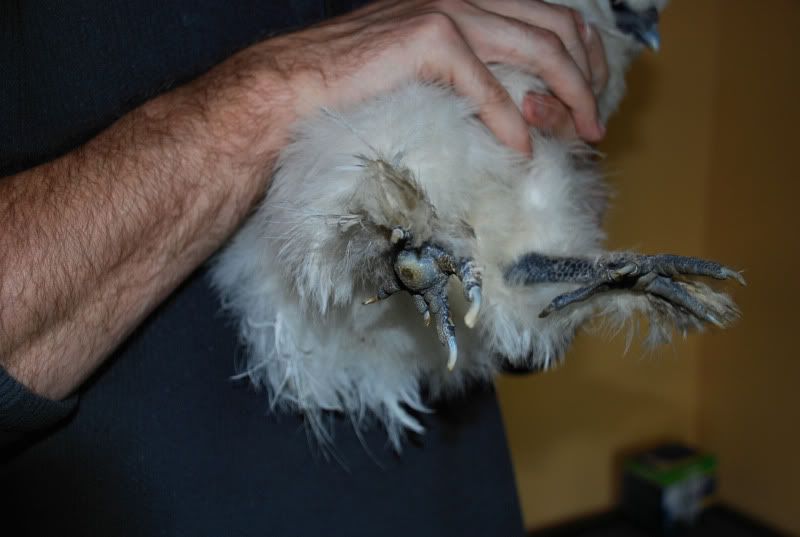 What on earth could this be? Did she step on something? Did she get stung?

The lump feels hard and full, not squishy.

It does not smell or seep any fluids.

It is only on one foot and happened quite suddenly.

What should I do? She can't walk and can't roost - please help!