It's a Maxxair heavy duty exhaust fan with integrated shutter  - 14" fan diameter. Rough opening is 20.5" X 20.5". Hubby says it's way too big, but "Ask your friends on that chicken website."
Here's the link to the Tractor Supply fan:

http://tinyurl.com/23m6whm

Here's my coop under construction. I was thinking to mount it in that upper right corner facing the camera.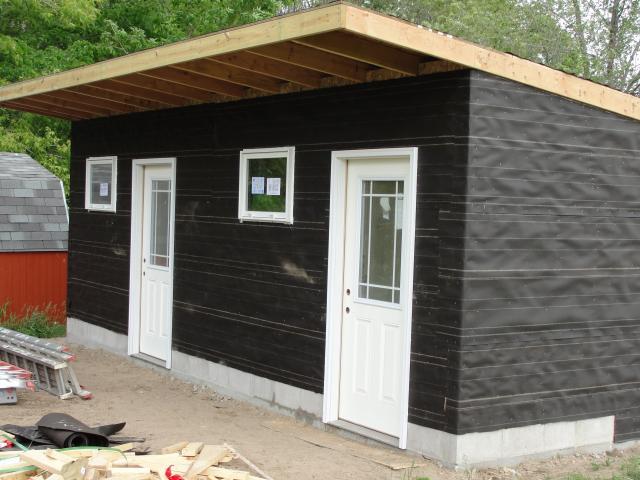 Oh, and only half of this building is my chicken coop. Hubby gets the other half as his workshop.
Edited by Engteacher - 5/22/10 at 12:24pm
Hope is the thing with feathers
That perches in the soul,
And sings the tune--without the words,
And never stops at all...  Emily Dickinson
Hope is the thing with feathers
That perches in the soul,
And sings the tune--without the words,
And never stops at all...  Emily Dickinson