We had a lot of fun doing this and the girls seem to like it.  I would love any suggestions for improvement.  This was originally built about 13 years ago for our daughters.  The under level was a sandbox, with chicken wire applied all around it to keep the cats out of it (think big litter box....).  My husband used a little tiny plastic Polly Pocket house as the model from which he make a CAD.  The gables are charming, but he said the cathedral ceiling was a b**ch to build.  We modified it last summer and this spring.  The house is varmint proof.  We have half of the bottom encased in hardware fabric.  We extended the pen on the bottom to include some area outside the sand box, under the steps.  That area has to have the bottom fortified.  We want the bottom level to be varmint proof also--as in leave the girls in there during the day when no one is home.  We have a portable pen which we move them into now in the morning, which we are moving around the back yard.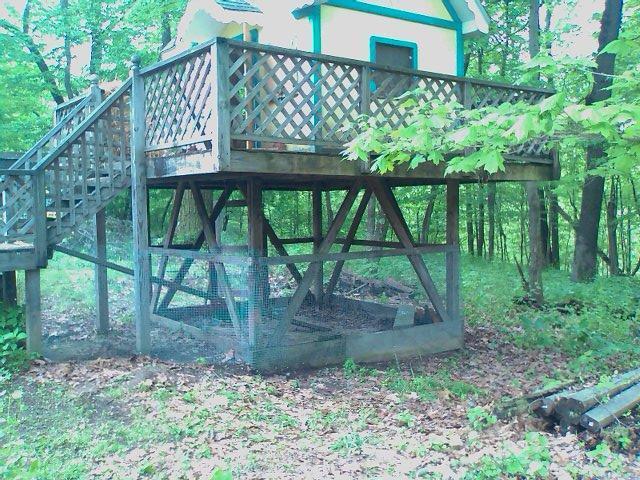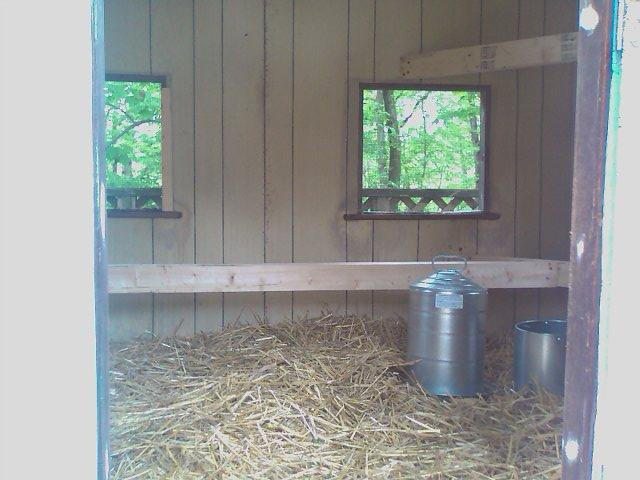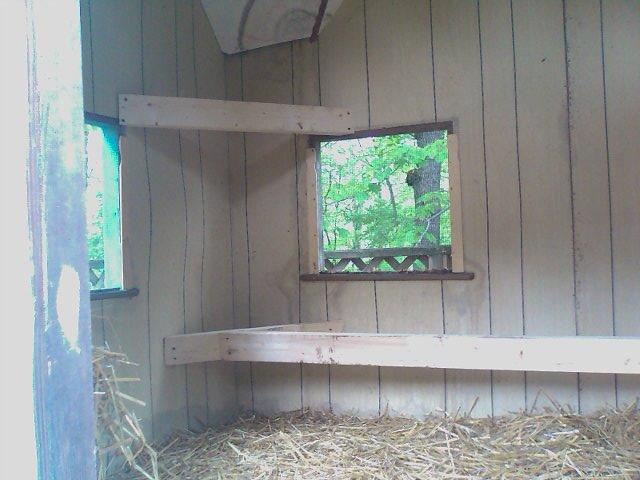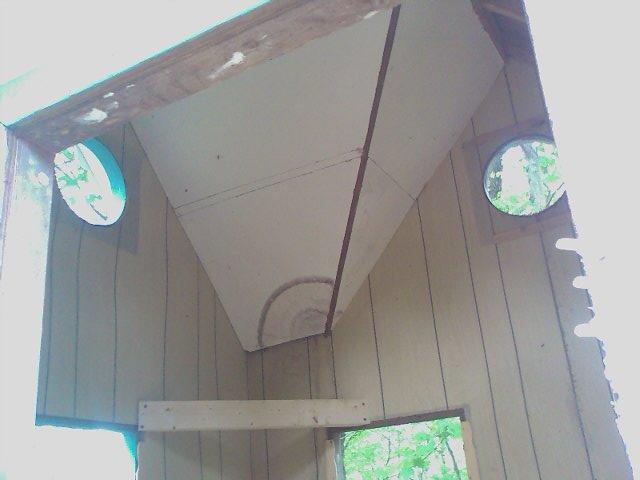 This is a view of one of the two nesting boxes. It's a modified big 5 gallon container.  The door is a slide up design.  The handles are au naturale, but we are afraid the racoons might figure it out so I have them bungee cord locked.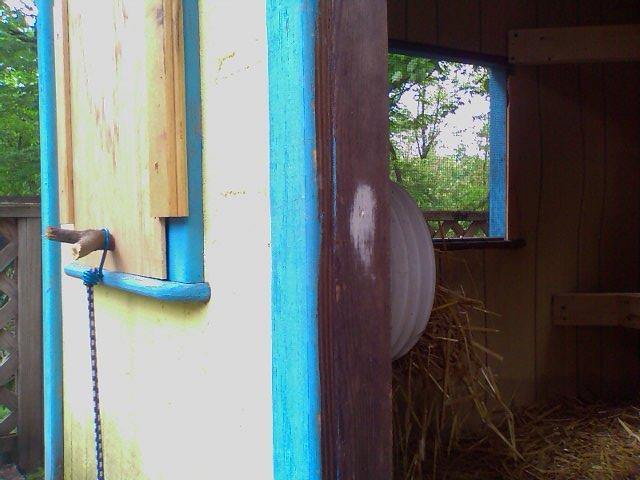 We took a step out to insert the ramp.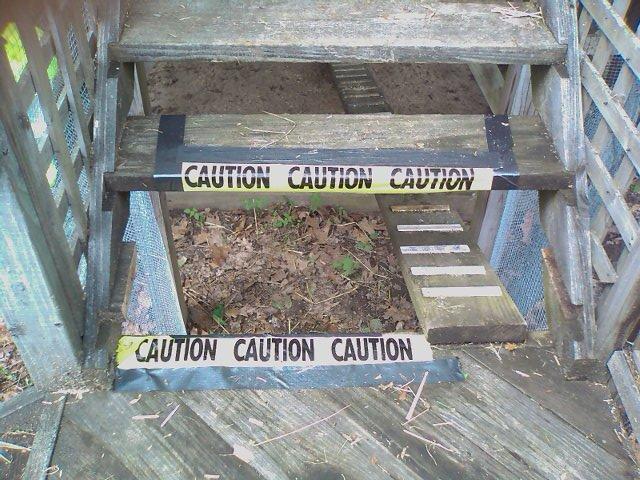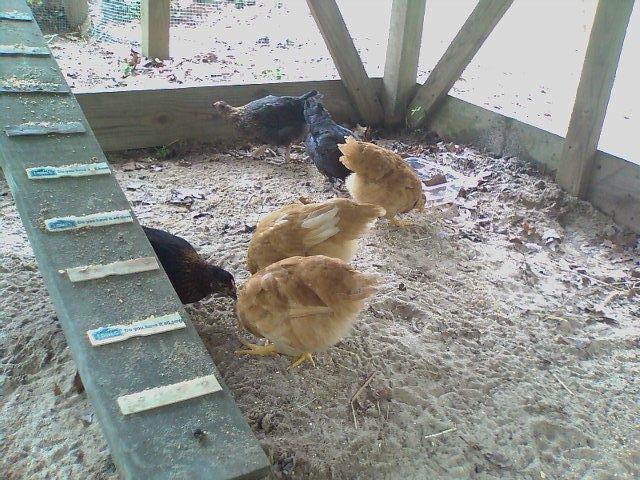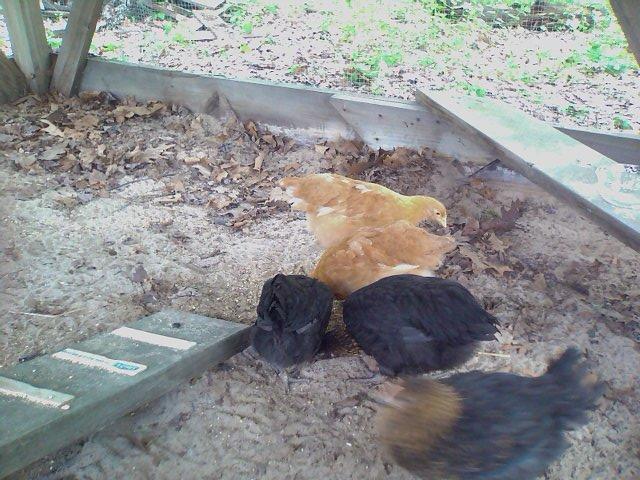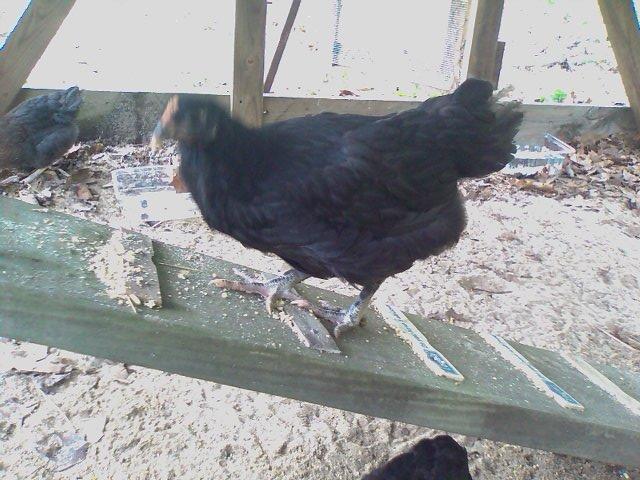 Edited by dsc6 - 5/26/10 at 1:12pm
Chickens are Pets With Benefits!!!
Chickens are Pets With Benefits!!!