I noticed a couple of weeks ago that one of my 6 week old Delawares seems to be falling behind on her growth.  Has anyone ever seen anything like this, or know what may have caused this?

She is the one in the front.   Behind her is one of her sisters who is the same breed and age.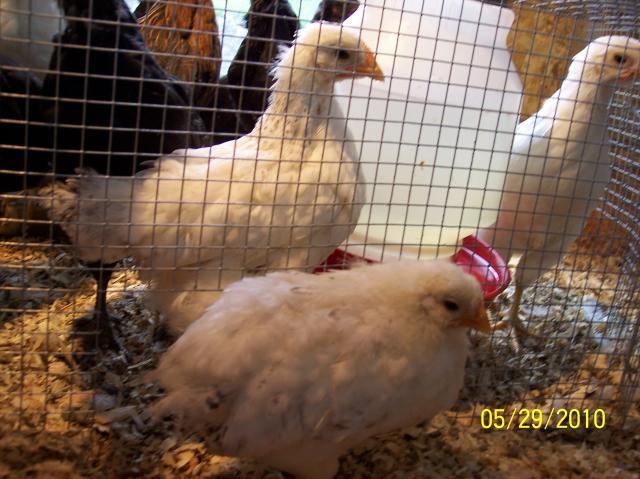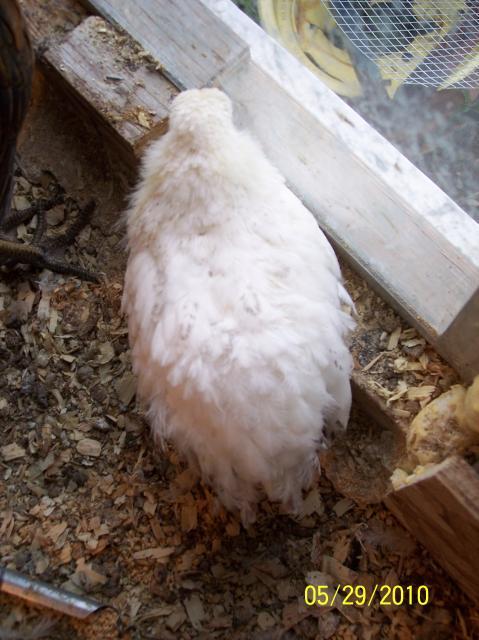 To her left is a sister Delaware of the same age.  You can see how much shorter she is.  Including her head, neck, beak, etc.