Today's updates.

Some of the 8 week olds (from first post) have gotten brave and sleep way up in roof rafters with the rest of the big girls.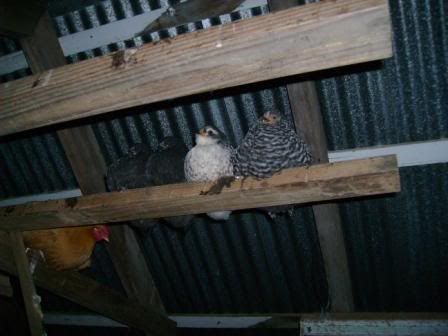 Here's the newest batch of Itty Bitties:  4 little Aracaunas  hatched two week ago.  They loved their first day out of hutch and though it was still cool outside they loved sunning themselves.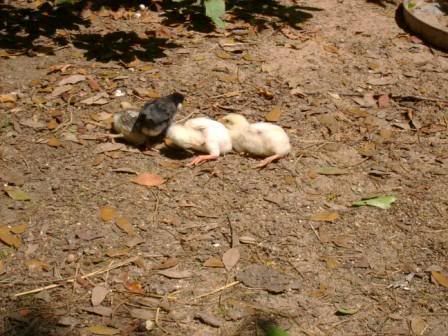 Here they are hanging out with the ducks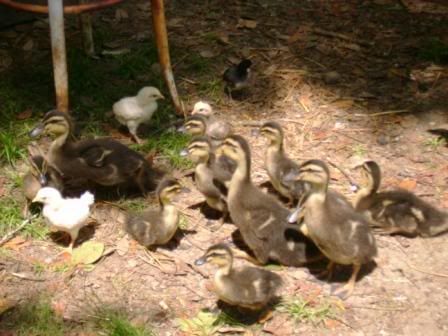 And they are all waiting by The Yard gate saying "Open, Open, Open"




One of the 8 week old young BR roos (from first post) has taken to sleeping with 16 3-week old young pullets.  He's got himself a nice young harem.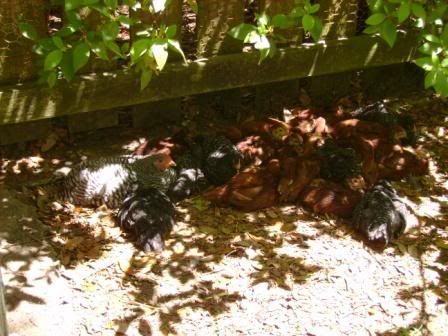 My oldest, original flock of 4 black sex links made one year old this week and are officially "Hens".  They had a watermellon party in celebration.




And finally, my Ruth - on my lap having her feathers preened.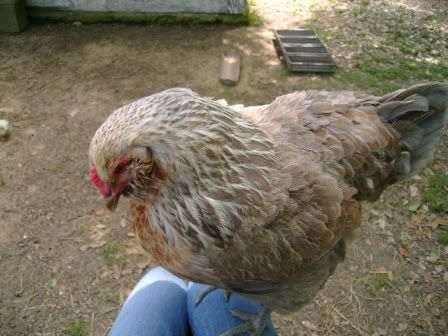 Well those are the updates from the farm.  Hope this helps others who are starting out asking:

1.  When can they go outside - right away if sunny and warm.

2.  When do they start roosting - right away if provided a perch/roost.

3.  When can they start free ranging - right away with certain provisions for safety.

4.  When can you mix age groups - right away with enough room for all and enough things to do.
Edited by ruth - 4/16/08 at 10:23am