I had to clip my girls' wings this afternoon -- something I was hoping to avoid.  But one of the girls jumped up on the fence this afternoon -- and if she went over, she could be in danger from the neighbor's dog.
I used this diagram for help: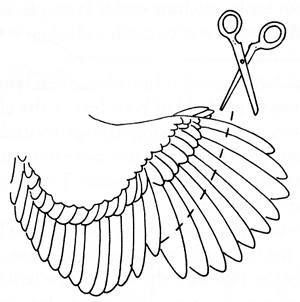 I only trimmed about an inch and half off of these feathers.  And only did one wing per bird.  Is that enough to do the job???