After looking and searching the coop section - I thought I would post my new coop - it is set up a little different than most designs.. please let me know your thoughts.. I wanted a basic rough cut lumber look - we went with red cedar.  We ended up creating 8x 5' x 8' deep stales each with their own huddle houses for the winter - each house is 24" wide x 36" deep with several treated 2x6's for them to roost on.. the lid is removable for easy cleaning and once they start laying I will create nest boxes to sit on top of the lids (they will be 12" x 18" deep, I will create a back and a smaller angle roof to keep the rain out...

complete photo pic - ooh we also have to add the guttering to the sides because we have 2x rain barrels to attached to the back down spouts 1x on each side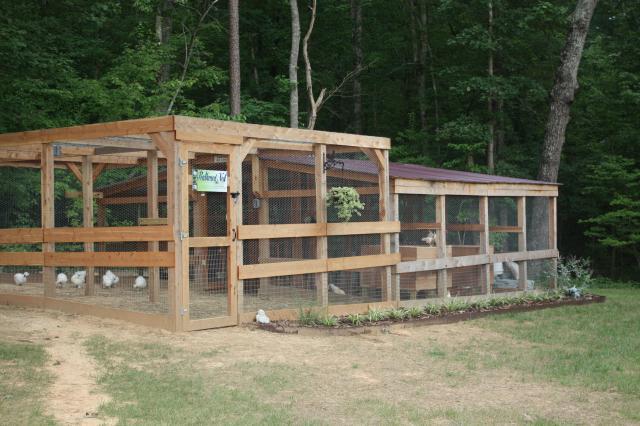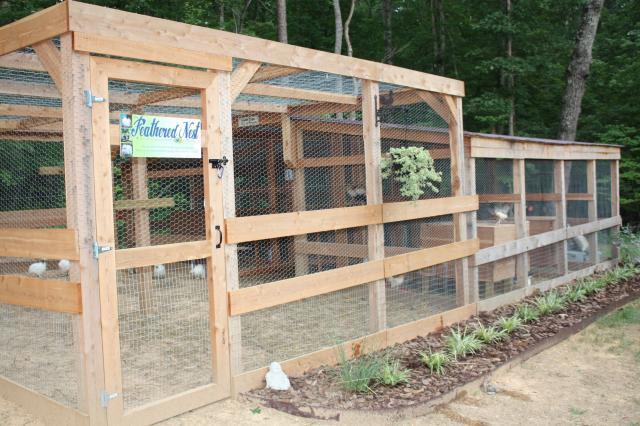 the inside walk way is next - the back door of the run opens so we can drive the dump trailer thru for easy cleaning.. another thing to finish is the rest of the pavers which keeps the food can off the ground and the chicken really love it since it stays cool in the summer time.. and YES they love their fan...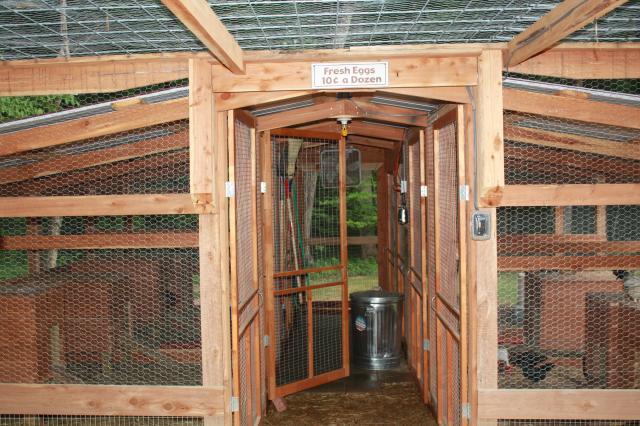 the next one shows how each stall is set up - Each stale is allowed to use the run when it is their turn... each stale has it own food and waterer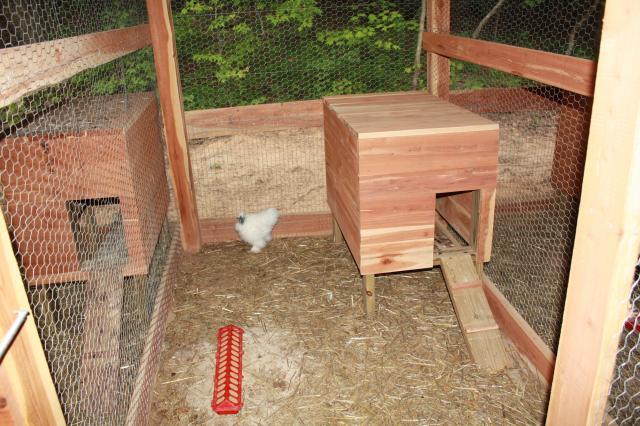 yes you see the only showgirl that is still afraid to explore the run, you can see the other silkies/ showgirls in the first 2 pics

finally a couple of the tenants - this side is called my mini side - it contains my seramas and OEGBs, the other side is the cochins and silkies/showgirls..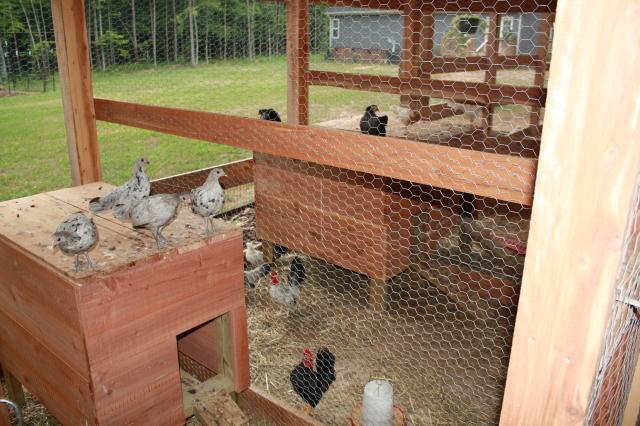 coop size measures 20x20
run size measures 20x15

thanks for letting me share.. I'm excited and they (my pets chickens) seem to love it.. A many many thanks to my DH for helping me create me creation...

one more thing it had to have a sign!!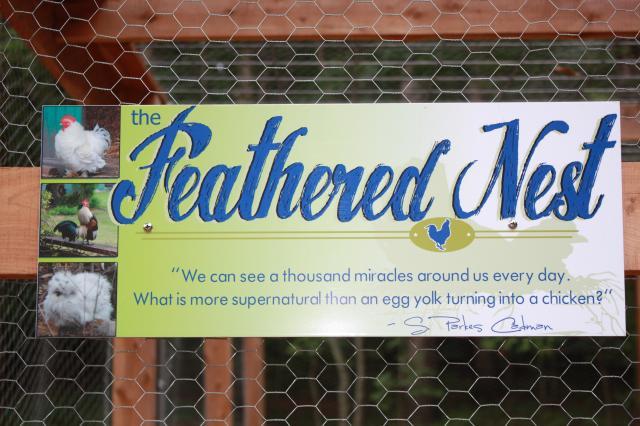 Edited by ourlittleflock - 6/1/11 at 6:01pm
Our Little Flock
Bantams: Silkies, Showgirls, Cochins, Bantam BLRW & Serama Mayalsians
Ducks: Call Ducks
Our Little Flock
Bantams: Silkies, Showgirls, Cochins, Bantam BLRW & Serama Mayalsians
Ducks: Call Ducks