We have an adult Muscovy drake, named Tom at the bigger lake I go to.  He used to have a companion, but he or she has disappeared.  A lady who watches over the geese and ducks said they were going to take Tom to another area where he could find a mate, but was told that she couldn't do it because of the mating for life issue.  I told her that I didn't think they mated for life, but I didn't want to argue with her, plus I wasn't sure. 

Tom has mated with mallards before, but not that often.  We only have a few mule ducks around the lake.  I have doubts as to whether the other Muscovy companion was a female because I've never seen Muscovy ducklings there.

Here is a picture of Tom: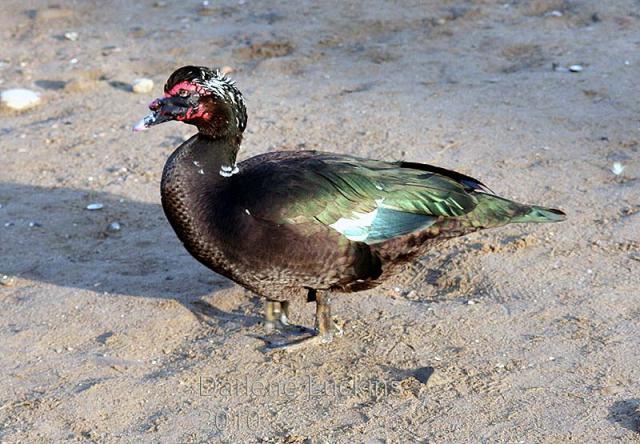 He's always been nice to me.  Sometimes, he gets into a mood and puffs air in and out loudly like a hiss.  That's when I just leave him alone.  Most of the time, he's mellow.