Quote:
Originally Posted by
Beekercat
Hi everyone!

I was kinda scared to post in the other thread, but it was pretty interesting reading.  Thanks for starting a new Marans thread though. 



I have fallen in love with this breed - my little BCMs are only about 10 weeks old, but they're a pleasure to have in the flock.  I'm not going to be breeding these particular birds since they don't have the feathered legs BUT they sure are turning out to be beautiful.  Does anyone actually favor the clean legs even though it isn't included in the proposed standard?


Again, thanks for starting the Marans thread again.

Katherine....nice to see you here

.
She got my non-feathered Marans for her laying flock. But Katherine, if you want some feathered legged chicks so you can breed to the standard...I can hook you up

.

I hatched my Marans from two breeders last fall. I culled early for conformation and coloring, later for egg color. The nice thing about Marans is that the hens that don't make the cut can be housed with other pure breeds as their eggs are so recognizable. I ended up with only one Black Copper roo and pullet, and one Blue Copper pullet in the breeding pen. I choose my non feathered roo over many feathered because I liked his comb, coppering, size, eye color and temperament. His tail set is a bit high, but looking better recently since he has molted out those pesky top feathers. His tail type is fairly short and tight, as I'm understanding the French standard calls for. He's throwing 70-80% feathered chicks, and out of these I'm looking for a roo with his good qualities, but with leg feathering and more saddle color.

Beau: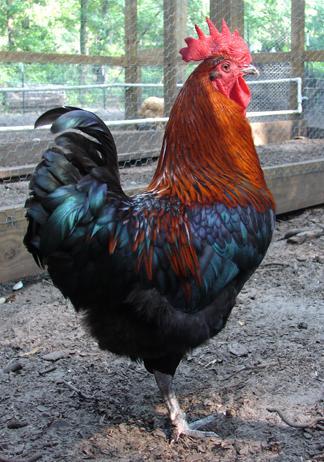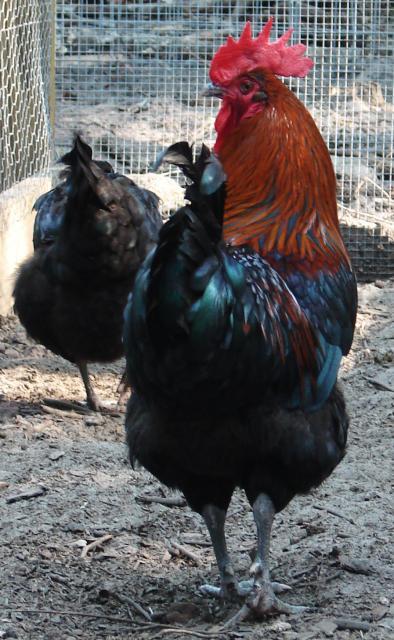 Egg color on both girls is about the same, the Black Copper lays a more matte finish round egg, the Blue Copper's is redder with dark stippling, and very glossy. She is my champion layer of all my chickens. She started laying at 18 weeks in teens temps in January, and even in this heat wave is still laying 4-6 a week and color is still pretty good. I'm hoping she passes on her egg productivity and color to the next generation.

Some of her eggs: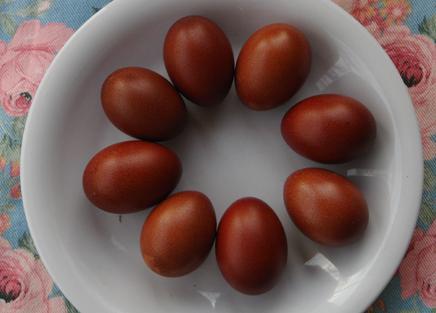 I'm pretty excited about the 10 week old chicks from these. I have two Black Copper roo's, one from each hen, coloring in a bit differently, but showing no faults thus far: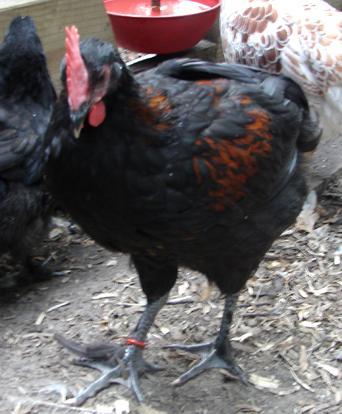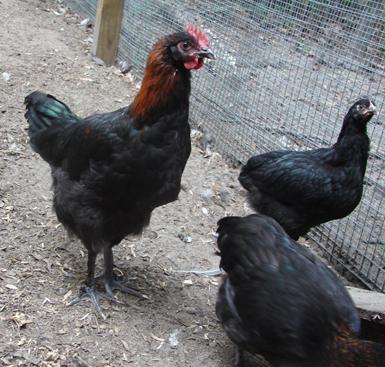 The girls are solid bodied and a few are getting nice coppering already: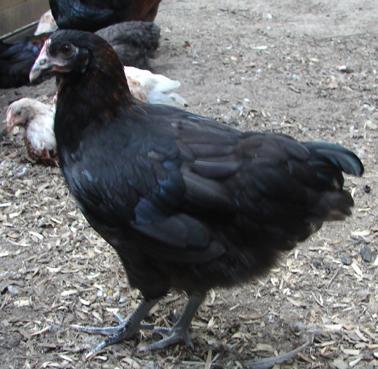 Leg feathering on most is not very heavy as per the proposed standard, I'm thinking my non feathered roo helped me here.  These sisters modeling their lightly feathered legs: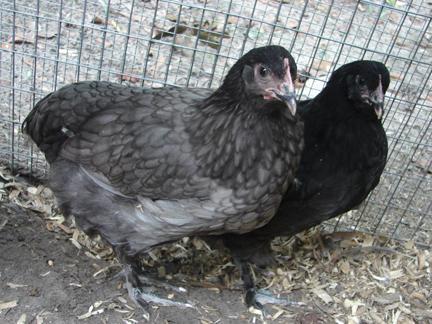 Anyway, I know I have a long road ahead. As they develop I'll be focusing on how they finish out; eye color, egg color, etc. I'm hoping I can end up with a decent flock without having to raise (feed, house) a hundred birds. The challenge and journey of this work in progress is so exciting

.
* Blue/Wheaten Ameraucanas * Blue/Black Copper Marans * Welsummers * BLRW * New Hampshires* Delawares * Barred Rocks *
* Blue/Wheaten Ameraucanas * Blue/Black Copper Marans * Welsummers * BLRW * New Hampshires* Delawares * Barred Rocks *