Quote:
Originally Posted by
PaintedCavalry

I just purchased 2 French Copper Marans this weekend, a black pullet and a blue pullet.
Here they are: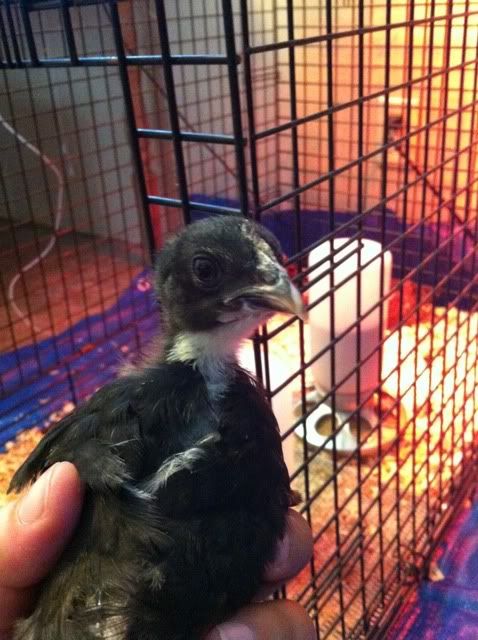 They're around 6-7 weeks old so it's the ugly stage. The breeder had some very pretty birds though! I'm trying to get them friendly, but right now they want little to do with me!


Cute anyway!  Try treating them with small pieces of bread- might take a bit before they eat the bread but once they catch on they will get closer.  We start giving bread aound 3-4 weeks of age and that seems to help keep the chicks use to us.  Granted some still run away screaming!
Our Crew: 2 human adults, 3 human kids, 1 Aussie,1 Cocker, 5 rabbits,  Andalusians,  Welsummers,  Cuckoo Marans, IB and White Peafowl, 1 pair Red Golden Pheasants
Our Crew: 2 human adults, 3 human kids, 1 Aussie,1 Cocker, 5 rabbits,  Andalusians,  Welsummers,  Cuckoo Marans, IB and White Peafowl, 1 pair Red Golden Pheasants