Quote:
Originally Posted by
Aeropennchick

I drove three hours to pick up this little chick on Friday - 75% english.  There were three to choose from, and the other two were lighter with nice cream colored markings on their faces, like little bandits!  
   I went for the darkest one - she seemed the most friendly.  Wish I could have taken them all!!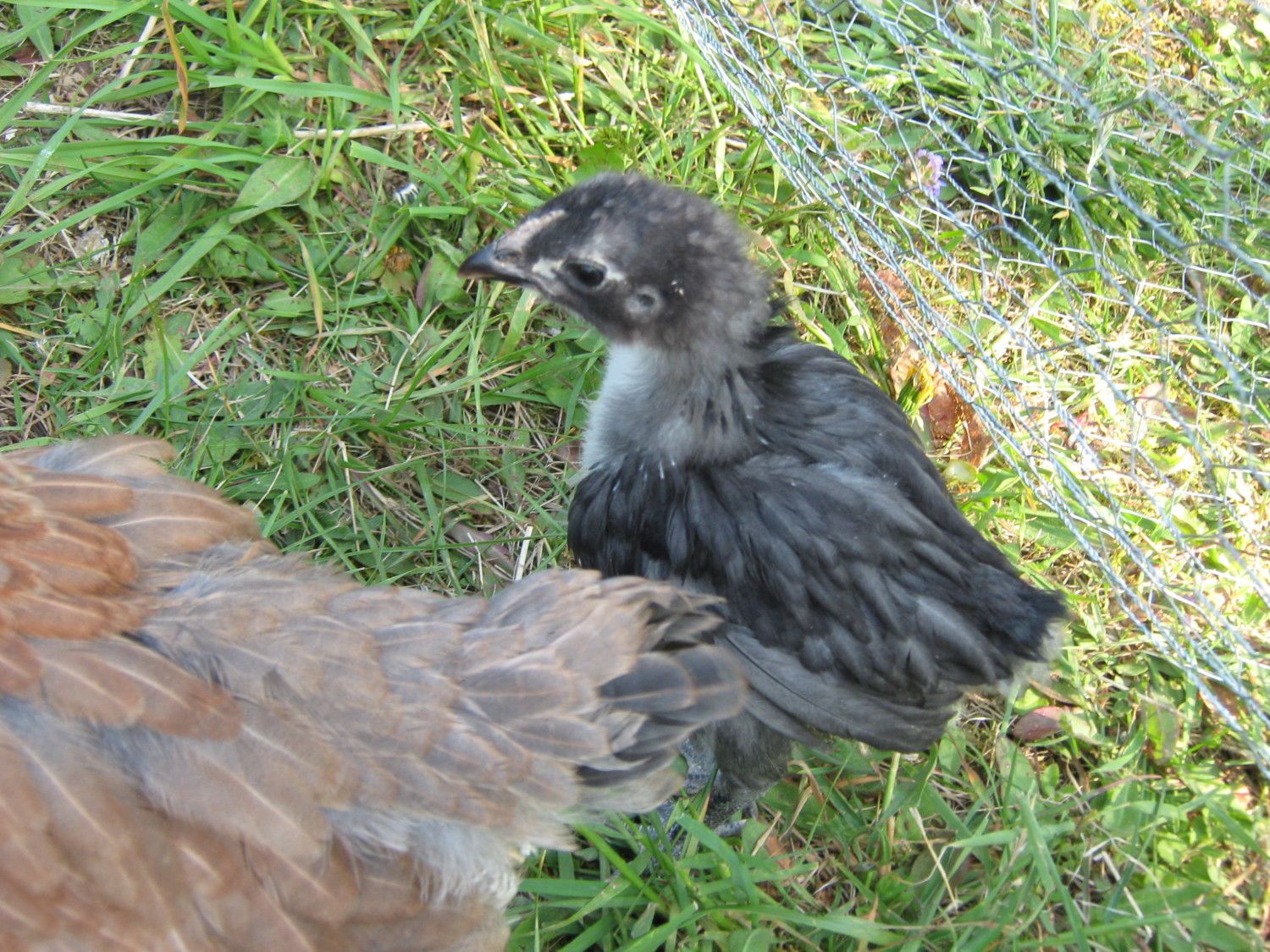 The breeder thought they were five weeks old, but I'm thinking more like three.  What do you guys think?
Looks like she'll have good lacing. Not always a great idea to just get one chick though, I hope you have company of similar age to quarantine her with.  
 Give back.  
*Happy Mtn Farm---------> Goose and Fig (work in progress) 
 Give back.  
*Happy Mtn Farm---------> Goose and Fig (work in progress)