Quote:
Originally Posted by
Illia
Hmm.

Well, yeah. I have a silver laced pullet in with my Tolbunt pair, so things are running smoothly so far. Also, my Silver Laced is, oddly, a heavy brooder (already tried 5 times in 3 months) so anything she decides to sit on now, I'm letting her!

Vcomb, what I don't get is, why is it the photos of Orloff crosses (both F1 and F2) I see don't have white? Aren't Orloffs mottled? Or is there a different gene playing there?

Orloffs are spangled...or they should be...most nowadays are mottled. I have an Orloff rooster with too much white on him to use for my Spangled breeding but he might work for a Tolbunt project...I'm just not sure how much you'd have to fix with the combs/leg color, head shape, etc...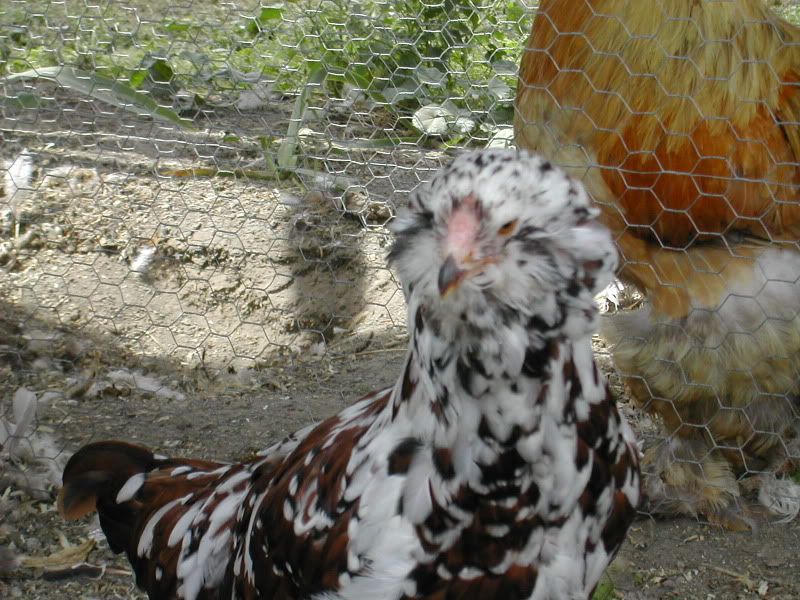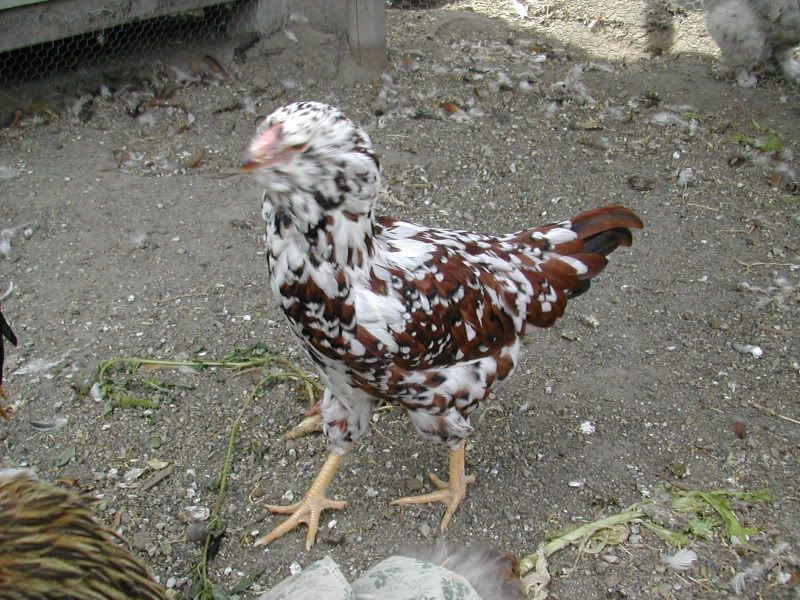 He's the one in the back....