I ordered some ohiki x hackle fly tying eggs from onagadori back in Feb- the only 2 that hatched were these
that I thought were the crosses.... Can anyone tell me if they are the straight Ohikis????
the hen -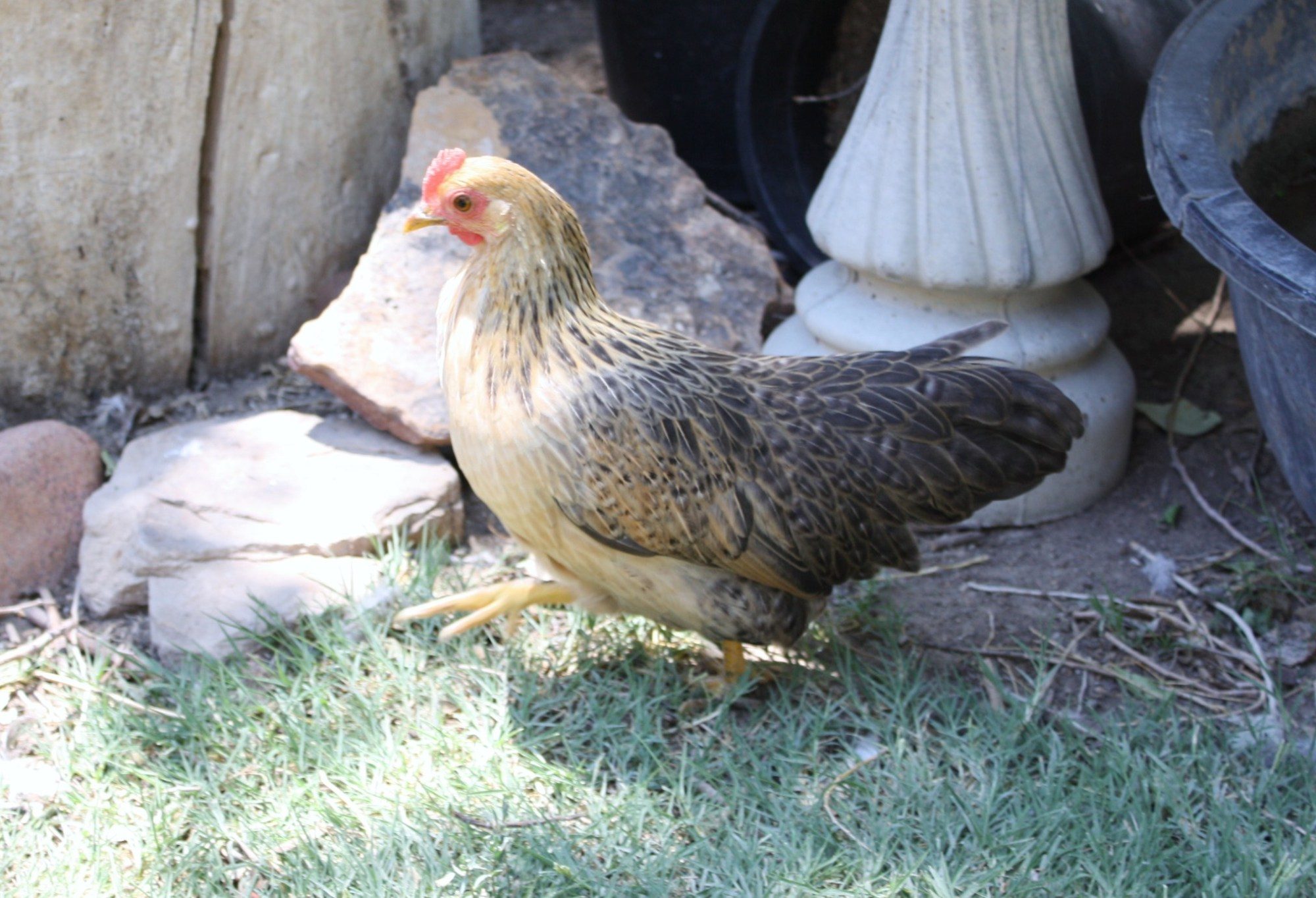 cockerel -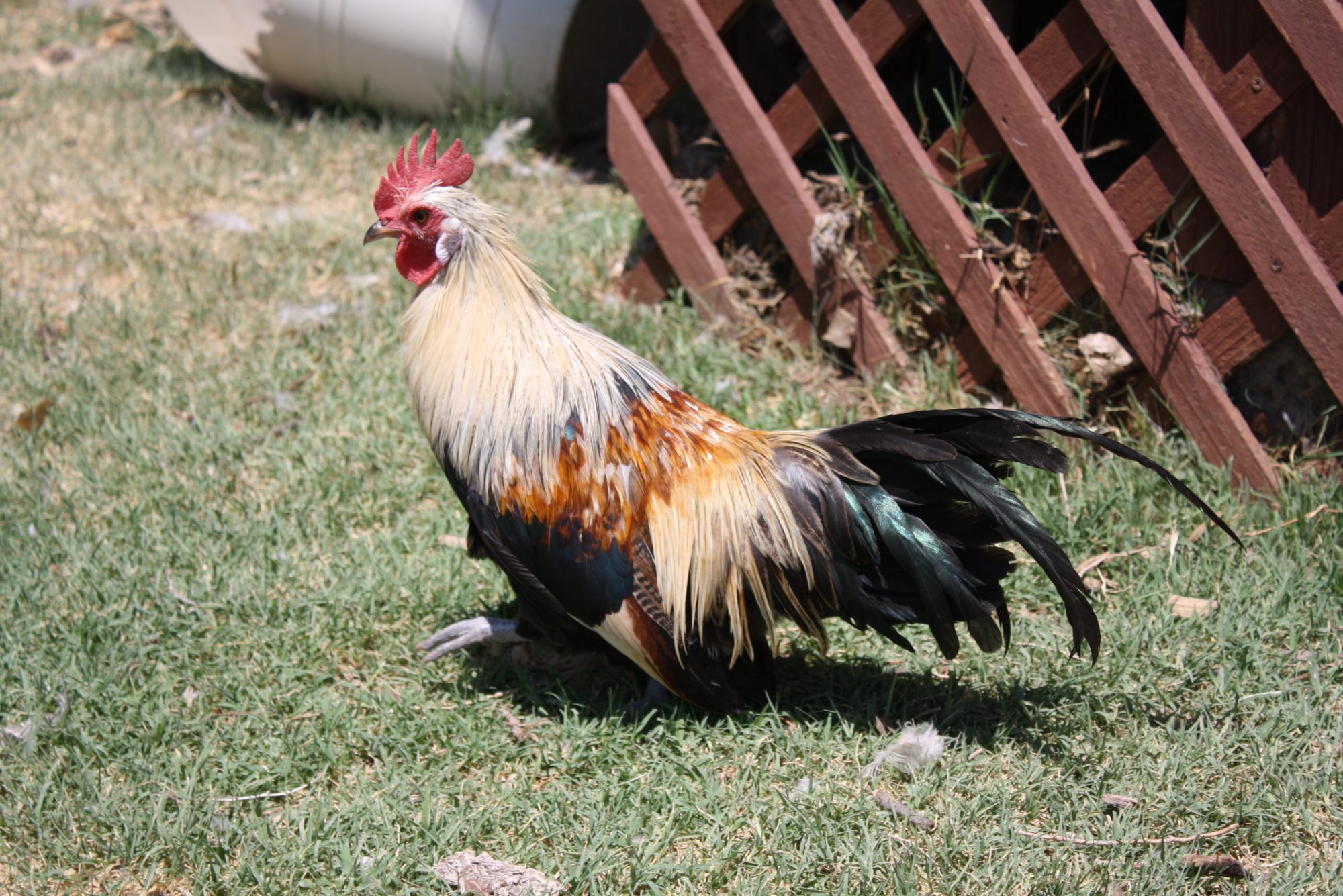 at least they are a pair!  They dont seem to show any of the grizzle Amanda mentioned in her ad.
They are hanging out with my Genetic project birds & they are the smallest birdsI have since I have not had
much interest in the bantams....
I just took these pics & they are 4 mo old, anybody tell me if they look pure or are they the X'ss??
Where is  "My Page" now   ??? 
 
Where is  "My Page" now   ???