We went with the corrugated plastic. It is called "clear" but looks more blue-ish. We wanted to be sure the girls got enough light and thought it could be a source of passive solar heating in the winter.
We did not build out far enough for eaves! Now we have to add a gutter type thing of some sort to the low side.
Check where your drip line is gonna be! LOL!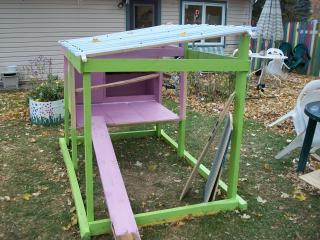 Celia
Boyfriend, Yorkie and 2 Brahmas!