Is it normal for a chicken to do a heavy molt in the winter time? We don't get very cold here, but in a few days our nights are to be in the mid 20's!!  Look at this poor thing compared to my other Barred Rock hen. And she pitches a fit when I attempt to pick her up. Does molting hurt? Her bare skin is visable on her underside and tail area. She seems to be in a very bad mood, she is my head hen.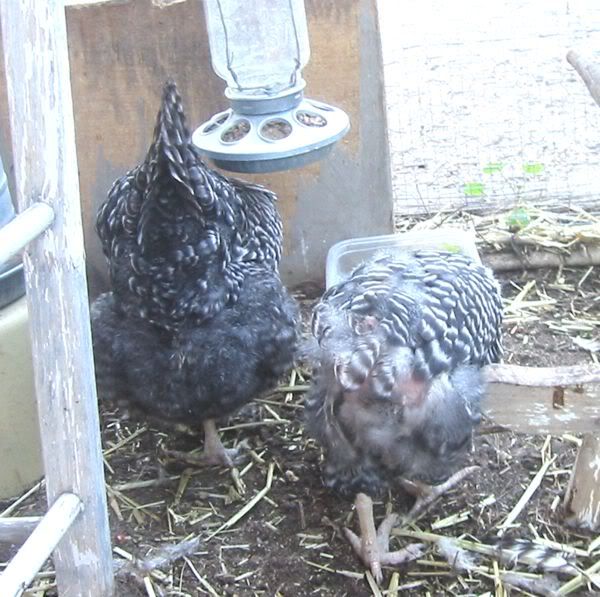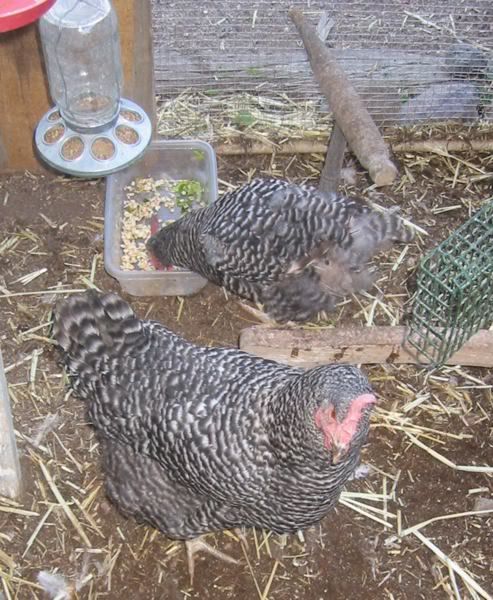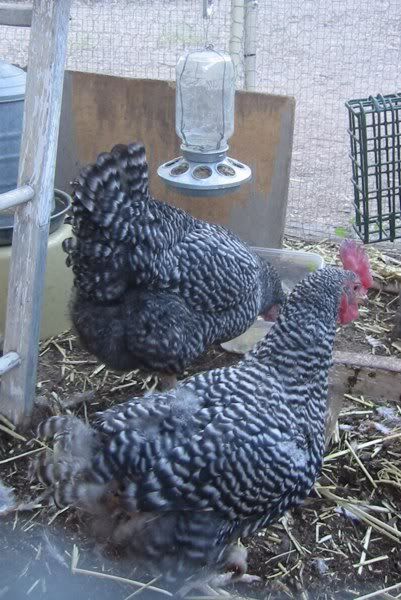 I have not had to put on a heat lamp in the coop since they were baby chicks back in 2008. I put a 60 watt bulb in the heat lamp, because I am thinking a regular heat bulb would be too hot since they are now able to roost a few inches from the heat lamp.

Will a 60watt bulb be enough to take the chill off the coop? It is a very small coop.  Will the light keep them up all night?
Edited by rebbetzin - 11/28/10 at 6:12pm