I have created the following water heater to keep freezing temperatures from forming ice in the waterer.  I live in Dallas, Tx so it does not get extremely cold.  I have had this running for about a month with no problems.  What do you think?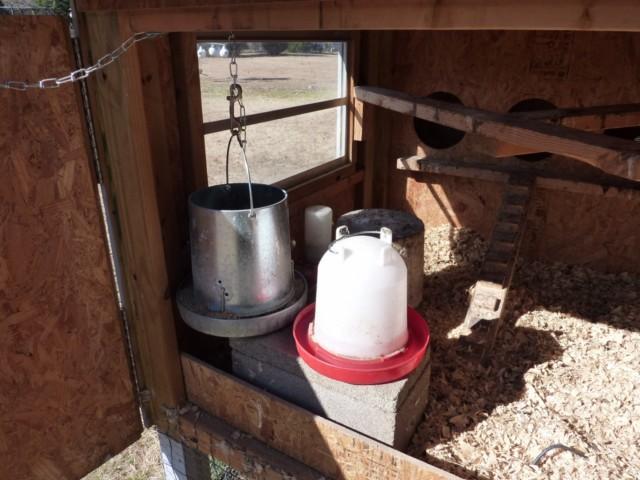 The waterer is sitting on a cinder block (concrete) (above).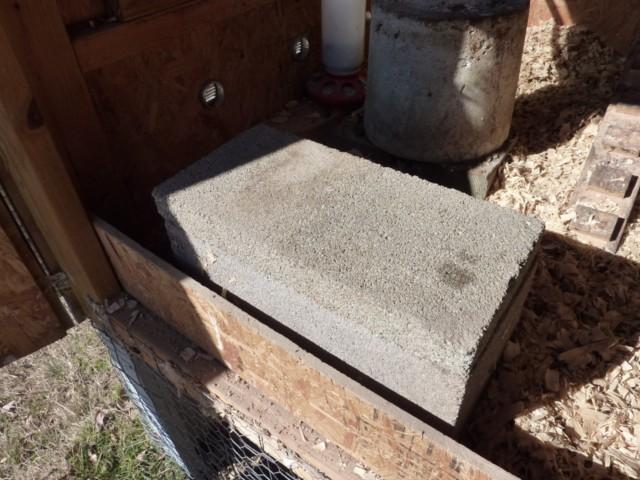 This is a better look at the cinder block "heater" that I added (above).  It is a cinder block that has a stepping stone on the top as a cover.  Inside one cavity of the cinder block I added a light bulb.  The light bulb puts off just enough heat to keep the concrete block warm.  The waterer then sits on top of the concrete and keeps it just warm enough not to freeze.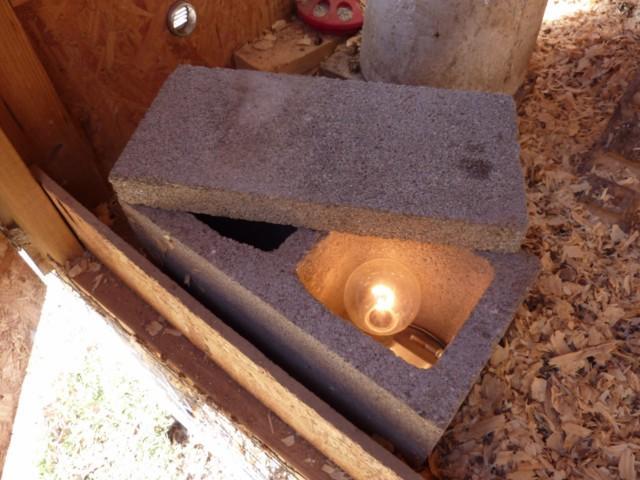 If you slide the stepping stone off you can see the light bulb inside (above).  It is attached to the concrete block with a home made aluminum bracket that is screwed into the side of the concrete block.  Also I drilled a hole in the side of the block to allow the electrical cord to enter.  I then attached it to a bulb base and connected the electrical.  I am lucky enough to have 110v electrical service to the coop (via an extension cord).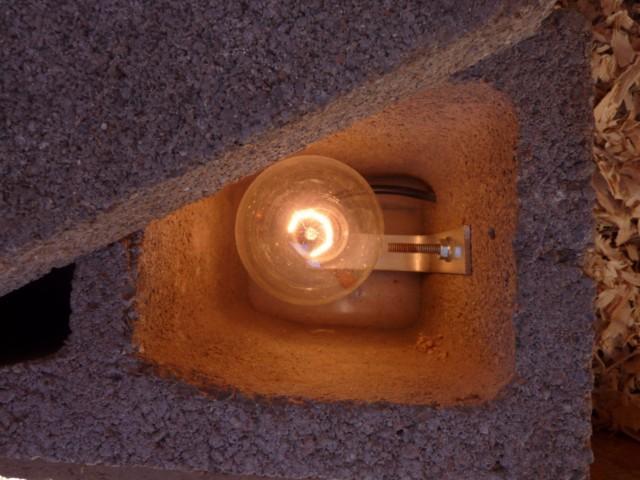 Here is a better look at how it is attached (above).  There is an aluminum plate on the bottom of the cinder block to keep any wood from coming into contact with the heat or electrical components.