Quote:
Awww... that STINKS!!  We had a ton of those buff eggs too.  How sad that we only got two to live.  Grrrrr!  Maybe both of these will be boys.  Wouldn't that rock!
The chicks are at the mangy, hard-to-photograph phase.  I took these this weekend though.  This is the two buffs, the black and the random blue AM.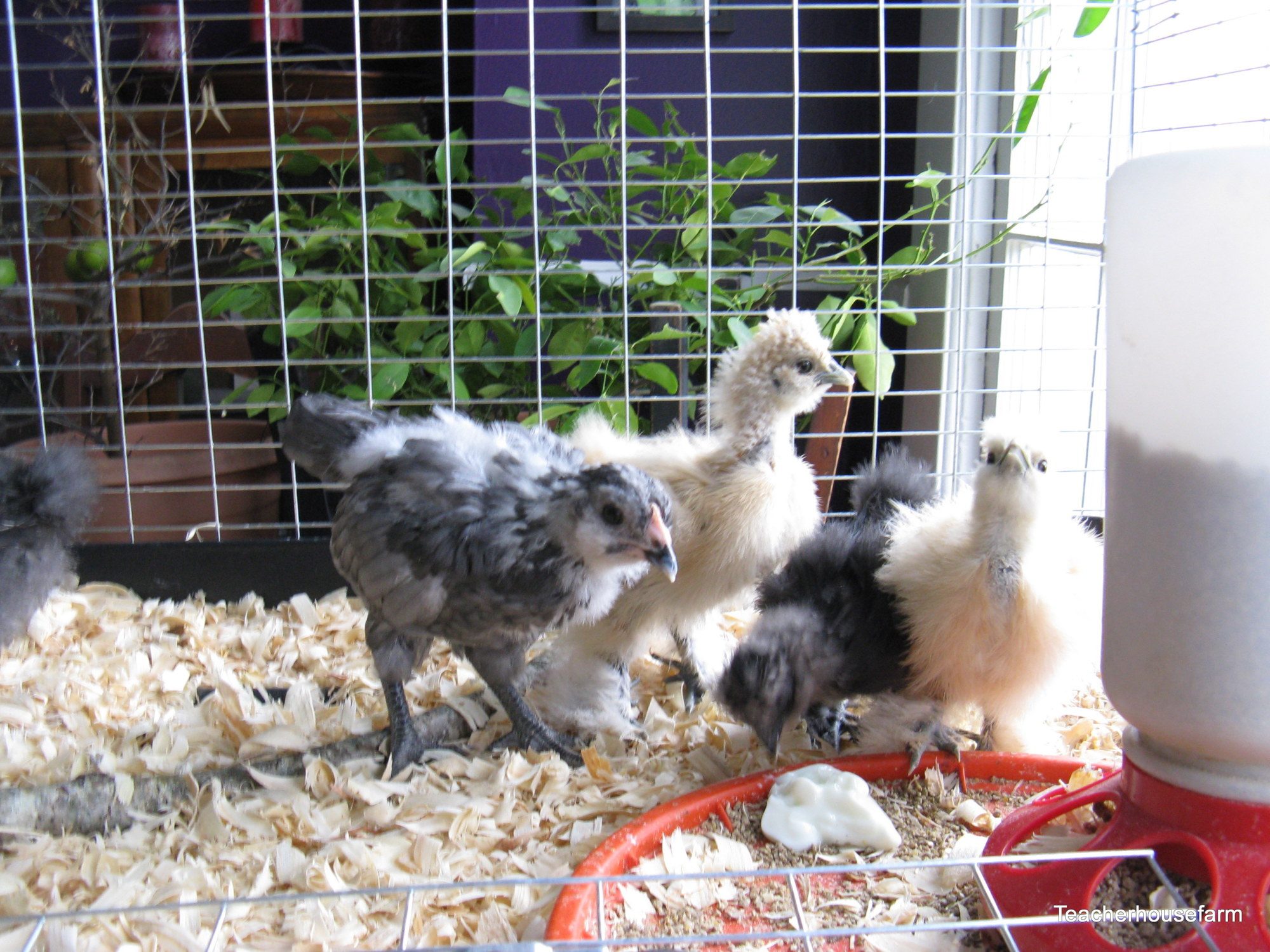 This is the little black.  It is substantially smaller than the others.  Of course, it came from a substantially smaller egg too.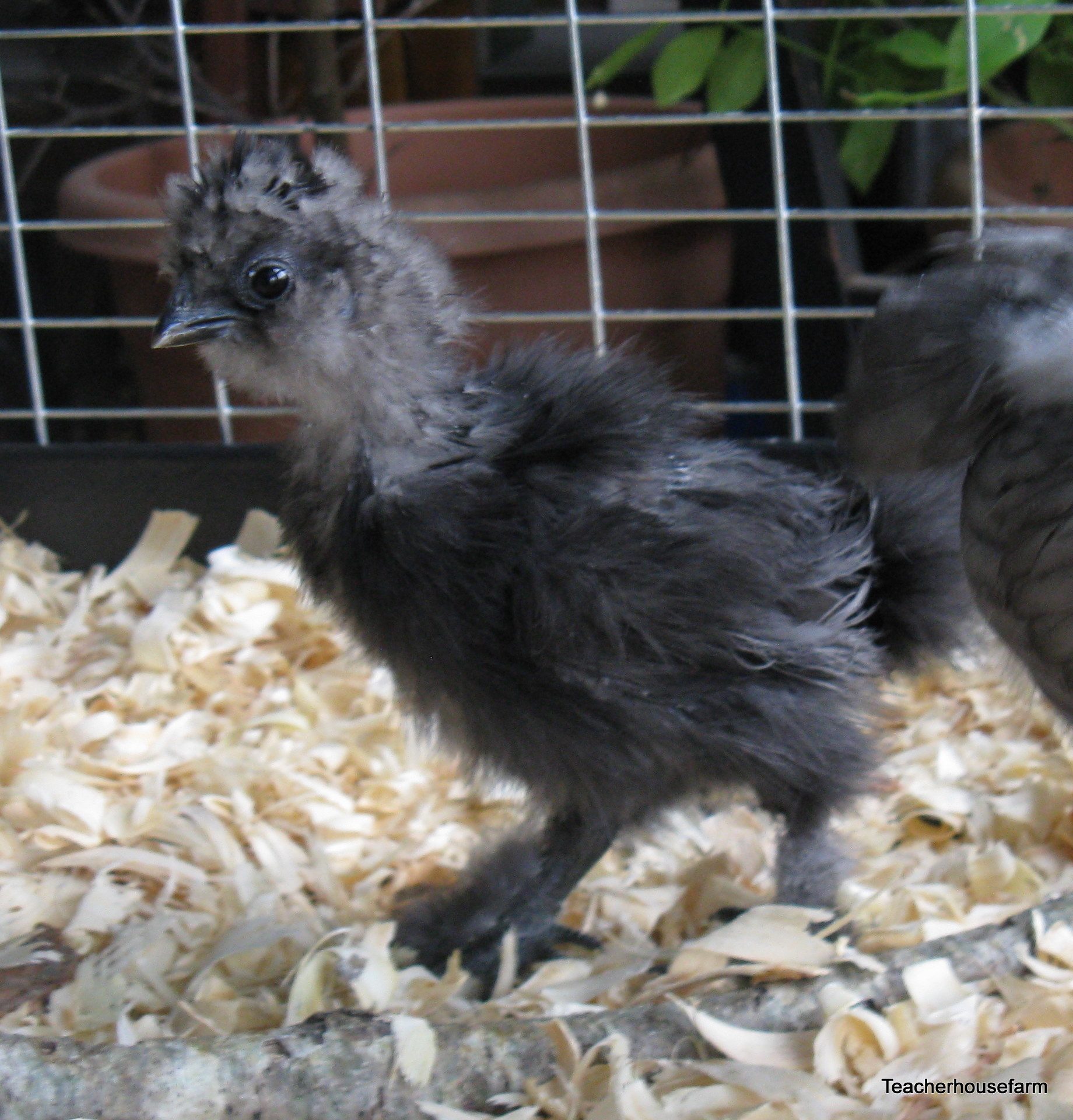 All five in that lot.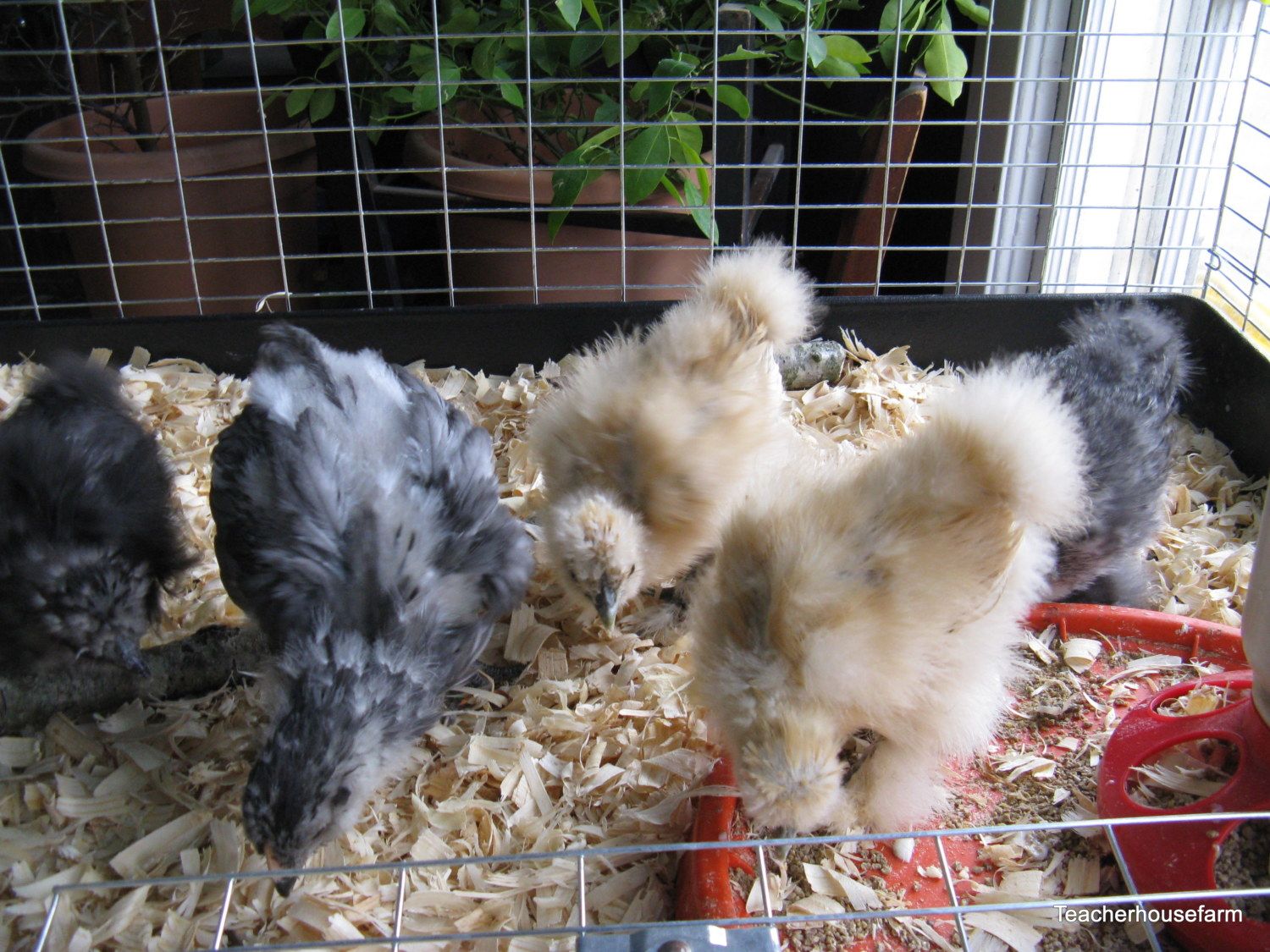 The one on the left is the freaky little black/lav split.  It's got a great personality, but it's a little strange looking.  :)  The one in front is, of course, the buff.  I'm thinking this one is male if only because it is so much more aggressive than the other.