I hatched these couple of Roosters and a hen. I think they look good. They are about 9 months old. The hen should start laying soon. I was told that the old strains lay later but lay for a longer life time. I think they look good. The pictures don't really show them as good as they are. The rooster is missing some tail feathers from the kids next door and a couple have been trying to see who is the Cock of the pen. I only have 1 hen here at my house and 1 at a friends house. The rooster has a Speckeled Sussex in the pen I am holding for them. Please let me know what you think. I am also looking for some RIR hatching eggs but I am only looking for the older strains like these. Please if you have any let me know I would love to buy some. Pinegrove is sold out for the year already. Thanks to all.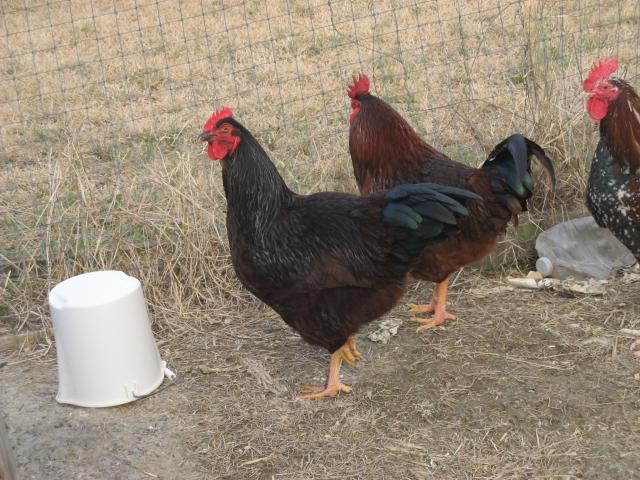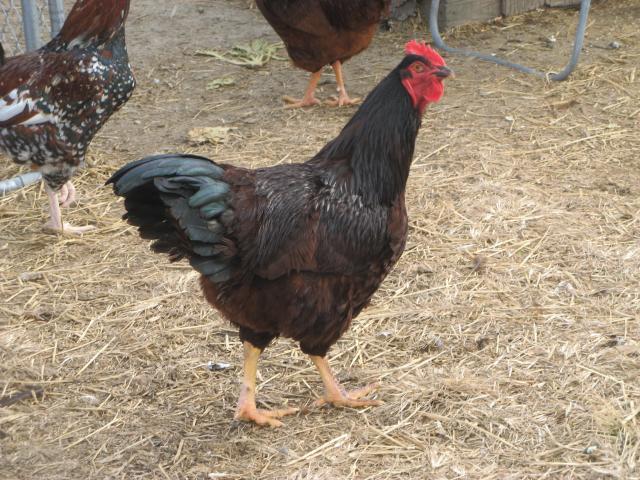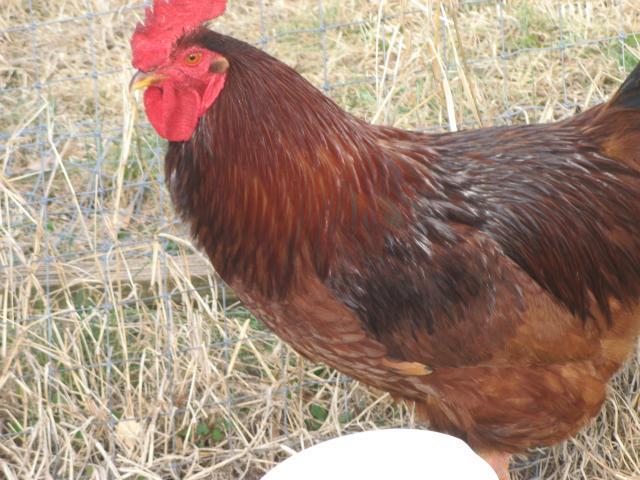 This is one of pinegroves roosters. I relly thing he is great looking.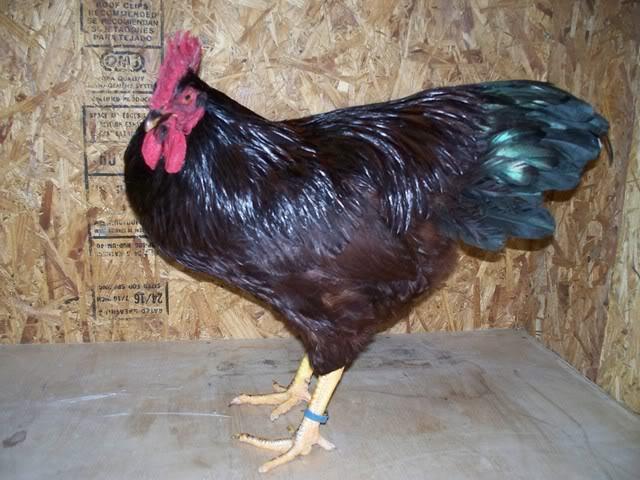 I want to make sure that everyone knows the above Rhode Island Red  belongs to Pinegrove. I strive to get somewhere near this great looking bird. I think my hen is getting there but the couple of roosters I hatched need a lot to get near his.
Edited by dave27889 - 1/24/11 at 12:45pm