My mother- & Sister-in-law have been mixing their calls for a few years now.

We have gotten a neat lilac color female and also black bibbed males from their stock of blue fawn, chocolate (bibbed) whites (& crested), and butterscotch. Using only these breeds we have gotten multiple different colors.

Today I purchased 2 lilac drakes, 1 blue bibbed (hen), 1 black bibbed (drake) and 2 mystery quackers.
One is lilac splash, and one is black splashed, I believe they are both hens.

I was wondering does anyone have the same colors?

I have used my http://kippenjungle.nl/kruisingEend.html call duck color calculator, and think the lilac splash may be know as lavendar splash. This is the only time the word/color lavendar comes into play. They have listed lilac and lavendar separate colors:

Future Breeding plan:

Are the splashes considered lavender? Someone with these colors I'd appreciate any help...

Thanks in advance.

Black bibbed drake in front, blue bibbed right back, black splash back left.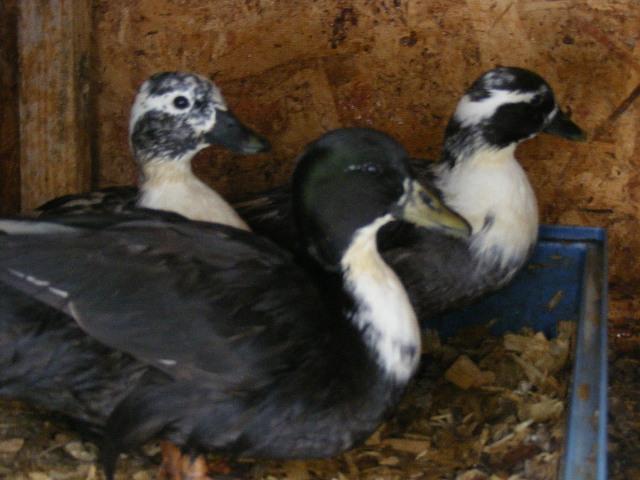 Lavender hen left, 2 lilac drakes on right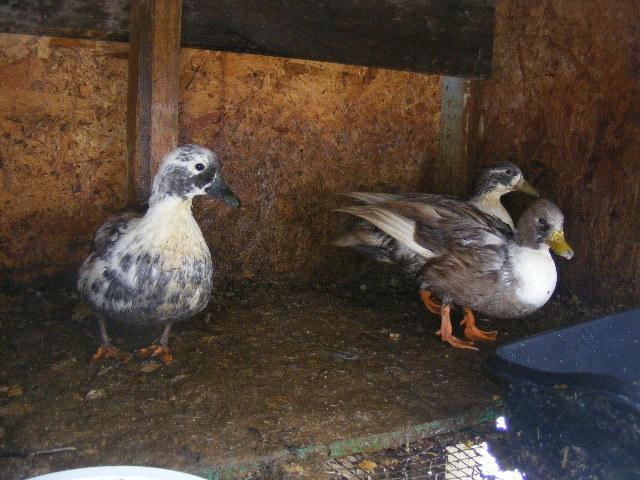 They just got done with a bath, so they're a little wet. LOL
Edited by KateBeauchemin - 2/15/11 at 2:56pm