Here is my coop. The outside was done with recycled tin from a falling down building this winter. The windows I found laying around in some old buildings as well as the door. Before the coop was wood and not wind proof. There were just wire windows and it gets really cold here, -20's, so at least the tin will keep out the breeze. I am planning on painting a chicken mural on the right of the door and some sunflower heads to the left.


Here is the side of the coop. I still have to paint the window trim. These were old sliding glass doors I found laying around that I wanted to use as windows and they really bring a lot of light in inside, the chickens love to look out the windows(look at the right window, chicken sunbathing). Also this side is where I am going to do the outdoor run. You can see where the door is going to be on the far left. Behind the coop is part of the corrals.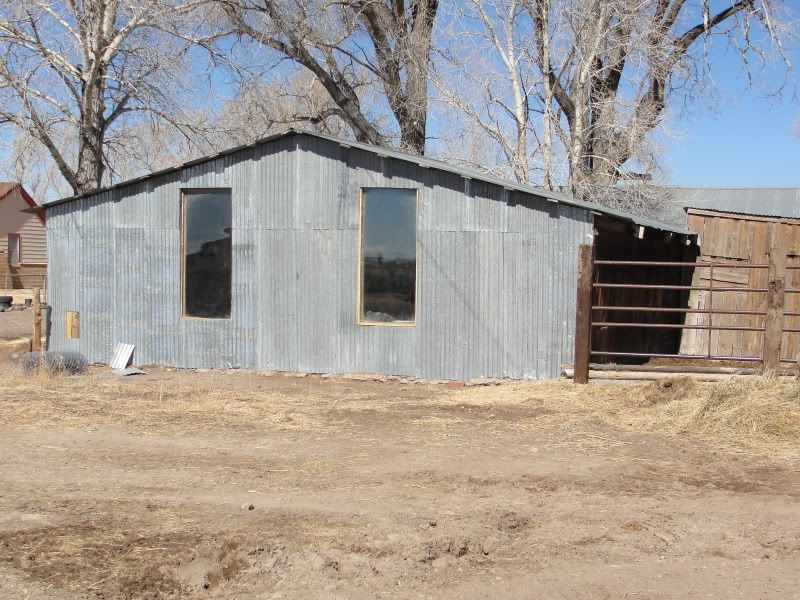 I also plan to use styrofoam for insulation and put particle board throughout the whole inside, hopefully that will all get done this summer.

Tell me what you think!

Thanks.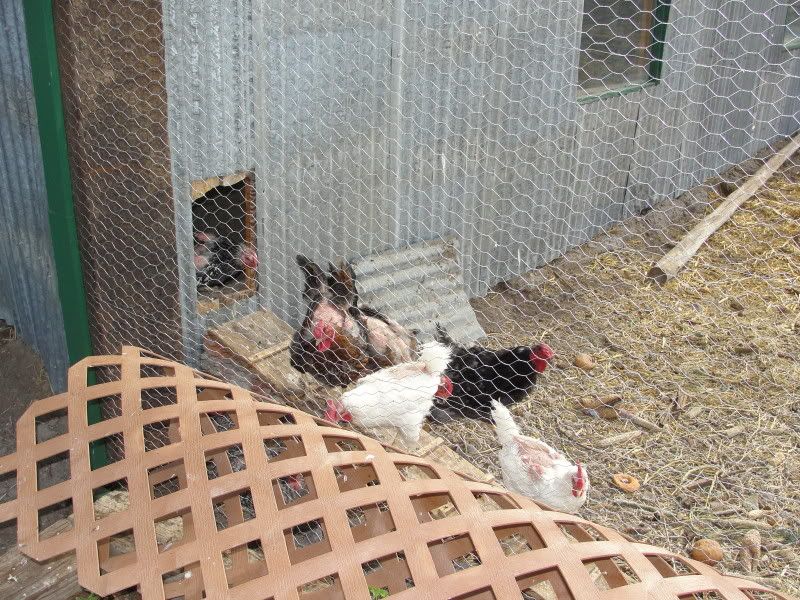 Still have to clean up around and the 2 x 4 s are for the top, I want to make a cover.



The neighbors
Edited by mestaske - 7/6/11 at 9:48am