Oh!  So adorable!  Love the chick pic - thanks for sharing!
Quote:
Originally Posted by
CALI CHICK

Hello Broodies,
I was on here a month ago when my Buff Orpington went "broody".  Well, she wasn't truely broody because she didn't stay on the fertile eggs I got for her.  I brought them into the house and put them in the incubator and guess what....all 5 of those Easter Egger chicks hatched for me like popcorn!
 Here is a picture of them (@ 2 weeks old) enjoying some of our nice California weather this afternoon. 
Can you guess the name of the white chick in front?  (Hint:  She has the wings of an _ _ _ _ _!)  The one in the back dressed in his tuxedo we call "Popper".  We haven't named the 3 black triplets standing in the middle.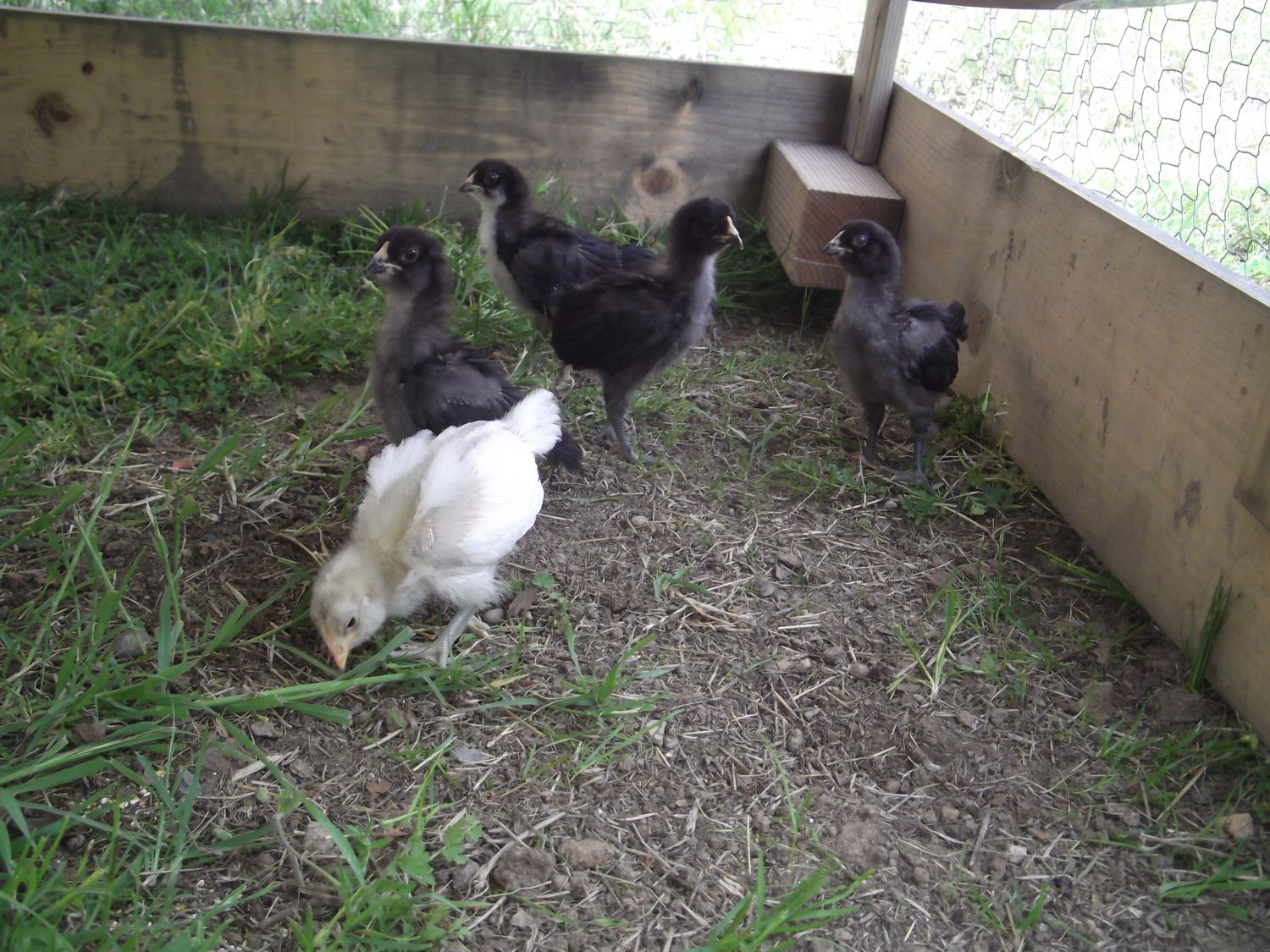 Oh, and I wanted to mention that Buffy is BROODY big time now!
  She hasn't left her nest (except once a day) for 6 days or nights. This time I put some fertile Trader Joe eggs under her. 
It cost only $2.79 and I won't feel bad if none hatch.   It would be so cool if some did, though!