My mail lady delivered my chicks about an hour ago

They even threw in 3 extra cochin bantams and all are chirping and running about. I'm very happy with my experience with Ideal and I will be ordering from them again.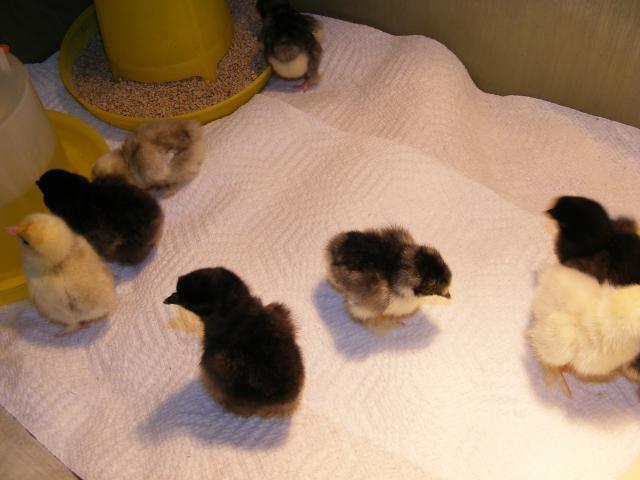 These are the bantams I ordered. black silkies, blue cochins, and white frizzle cochins



5 easter eggers

They sent a nice variety of colors too, they are soo cute!
I have 6 silkie bantams, 11 cochin bantams, 1 mutt, 2 RIR, 2 black austrolorps, and 5 new baby easter eggers, 2 ducks, 2 goats, 2 rabbits and 2 doggies
I have 6 silkie bantams, 11 cochin bantams, 1 mutt, 2 RIR, 2 black austrolorps, and 5 new baby easter eggers, 2 ducks, 2 goats, 2 rabbits and 2 doggies